This month marked the start of the triathlon season as I took part in the Triathlon England National performance assessments. This isn't seen as an important event however; it is essential to take part in it as this gives youth and junior triathletes the opportunity to race in the British super series throughout this season. Around 80 Juniors took part in this event in order for them to try and get themselves on the start line for super series races as they usually only accept around 60 people give or take. This is also good to race as it gives you an indicator on how you have progressed over the winter and what areas you still need to work on. For my age group (junior) we took part in an 800m swim at the Loughborough university swimming pool. This was a swim time trial to create the starting order for the bike-run the day after.I completed my swim in 8.28 after miscounting at 750m. This provided me with a 24 second start over the rest of my competitors for the race the day after.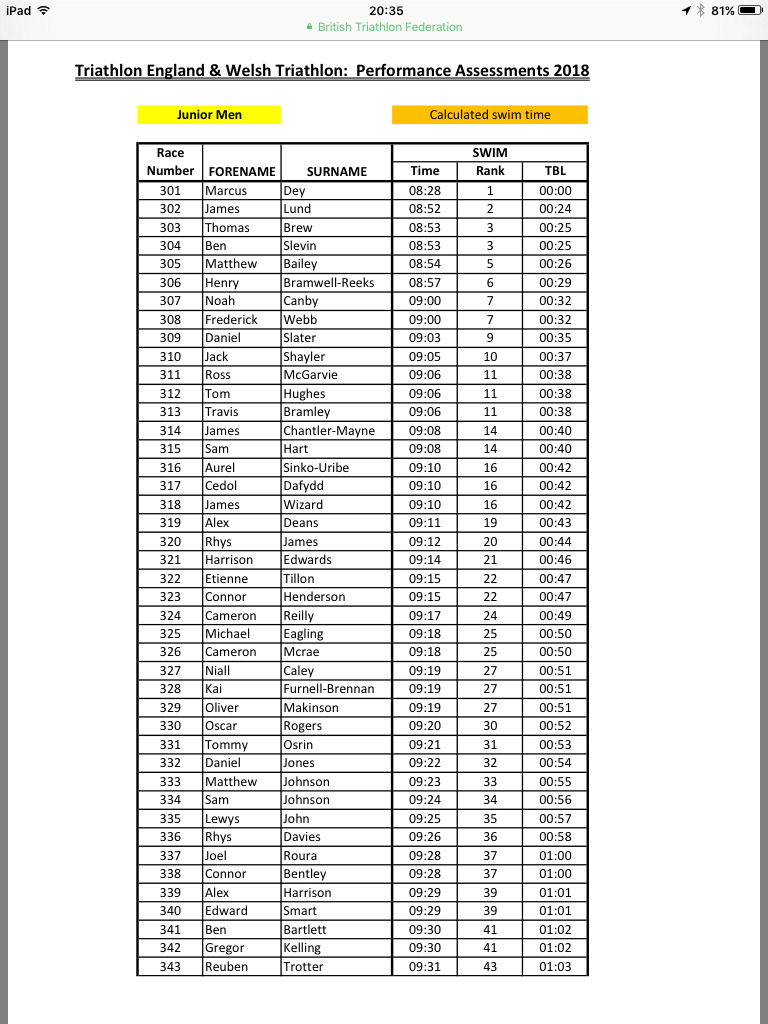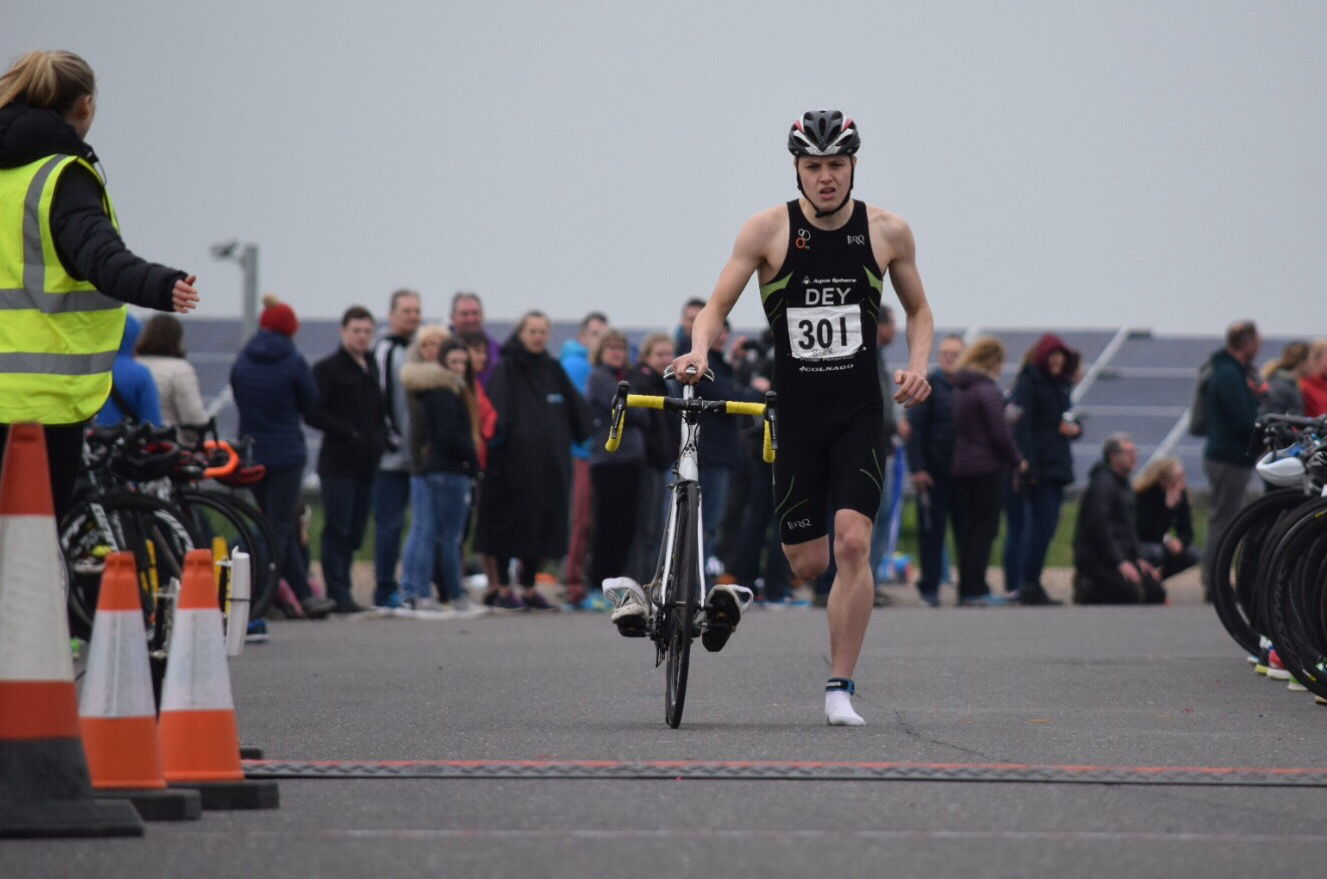 The next day we had a 20k bike (4 laps) with a 5k (4 laps) run ahead of us at the prestwald race circuit. This was a new distance for me as I have only just moved up into the junior age group category. This also meant I could have been racing against 19 year olds as a 16 year old. We lined up and we set off in time order from our swim results. I had a smooth transition and was out on to the circuit. After around 2.5k the lead group of around 6 caught me and within another kilometre we was in a group of around 15 as another small pack merged with us. We gradually pulled away from the chasing pack and after losing a few of our pack members due to the fast pace riding ,we entered transition 2 with 12 riders and a minute lead on the chasing pack.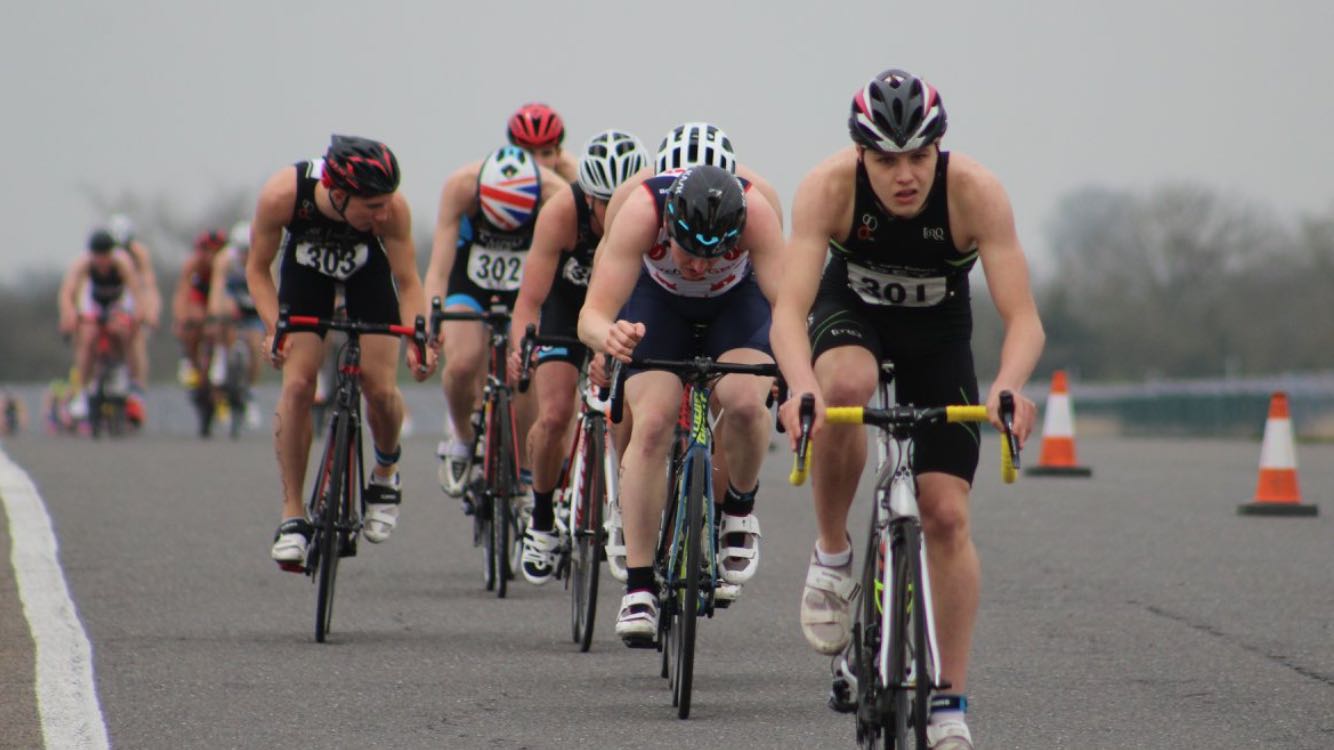 I came out of transition 2 in 3rd place with the leaders just in front of me, we ran very comfortably for the first 2.5k of the run and then the pace swiftly increased. The last kilometre was tough but I preferred this distance to the shorter 2.5k I'm used to racing. I finished in a strong 4th place with a 5km run in 16.35 and was the first u18 across the line in an overall time of 54.49. To put this in perspective, the commonwealth games triathlon was won in the mid 52 minute region. I was fairly happy with my race as I was only 24 seconds behind the winner.
This month I also took part in the 200m IM and the 400m freestyle at the North West Regional Swimming Championships just to get some racing under my belt before I travel to Morocco to represent England in the World School Games where I will compete in the senior boys 200m backstroke and the 400IM. These are not my best events so I was pleased to take the bronze in the 200IM in a seasons best time.
I also celebrated my 17th birthday this month and am looking forward to another great season of racing.
Looking forward to May
I have a full schedule planned for May. On Wednesday I travel to Morocco representing English Schools at the World School Games. I will also be competing in my first triathlon of the season in a Junior Super Series Triathlon at Llanelli in order for me to qualify to compete in ETU cup races this year, assuming I finish within 6% of the winner's time. Later in the month I am competing in the Manchester 10km and will be trying to beat my personal best. I am looking forward to racing with the elite wave. More to follow next month.