This has been another challenging month for everyone. It has been the longest period of time I haven't swam, either in the pool or in a lake. I haven't swam now for over 6 weeks, and I can't ever remember ever being out of water for so long. However I have been keeping busy by using my one daily exercise for my runs in order to stay within the government guidelines and then doing all my cycling on Zwift. Other than that I have been just doing what most other teenagers are doing at the moment, playing Xbox, finishing assignments for university and watching films. I did partake in a couple of quizzes last month, organised by the senior triathletes of the Loughborough Performance squad. We all came together on FaceTime and had a quiz which was great fun. It was great to catch up with everyone from the squad if only for a short while.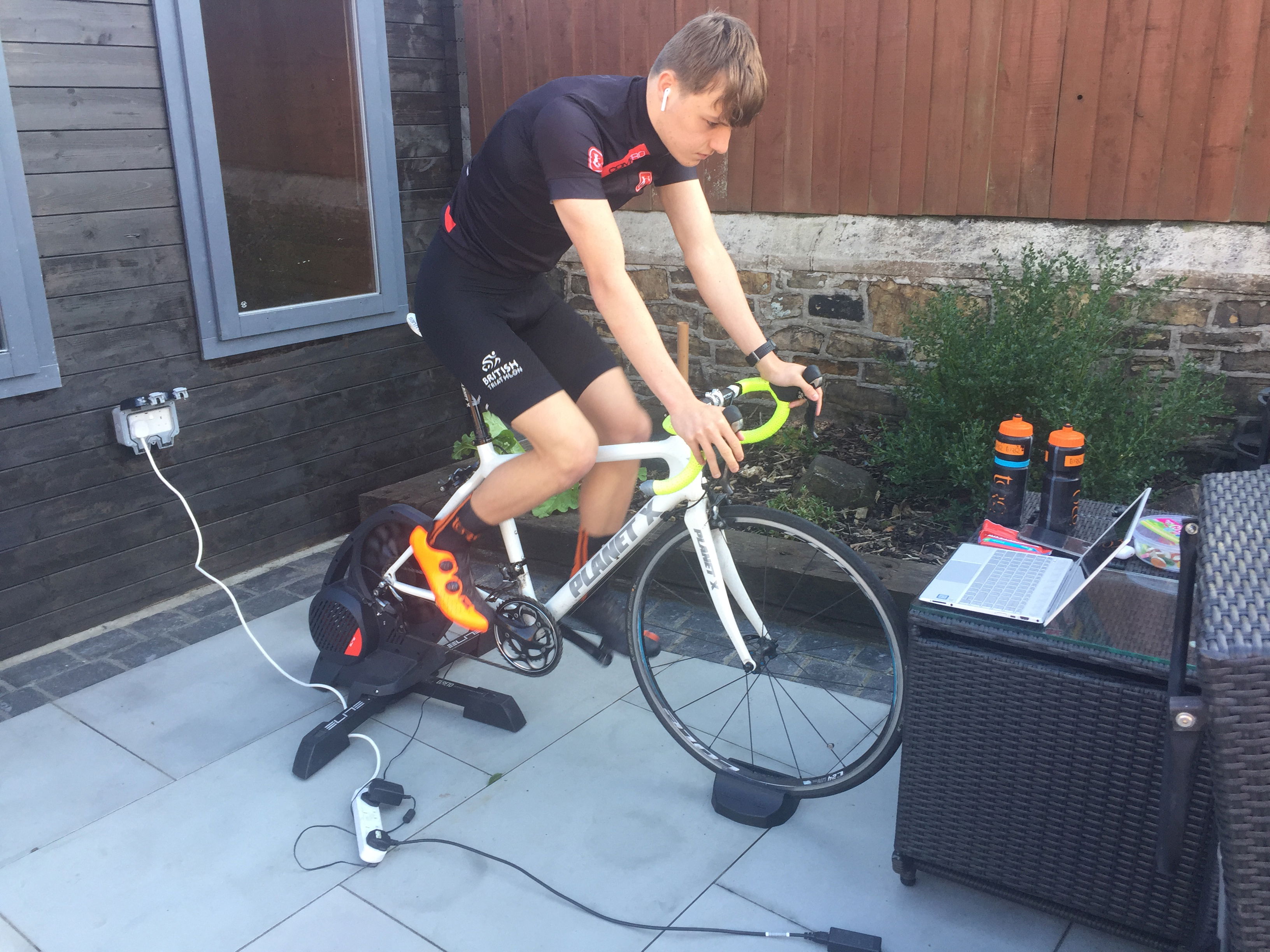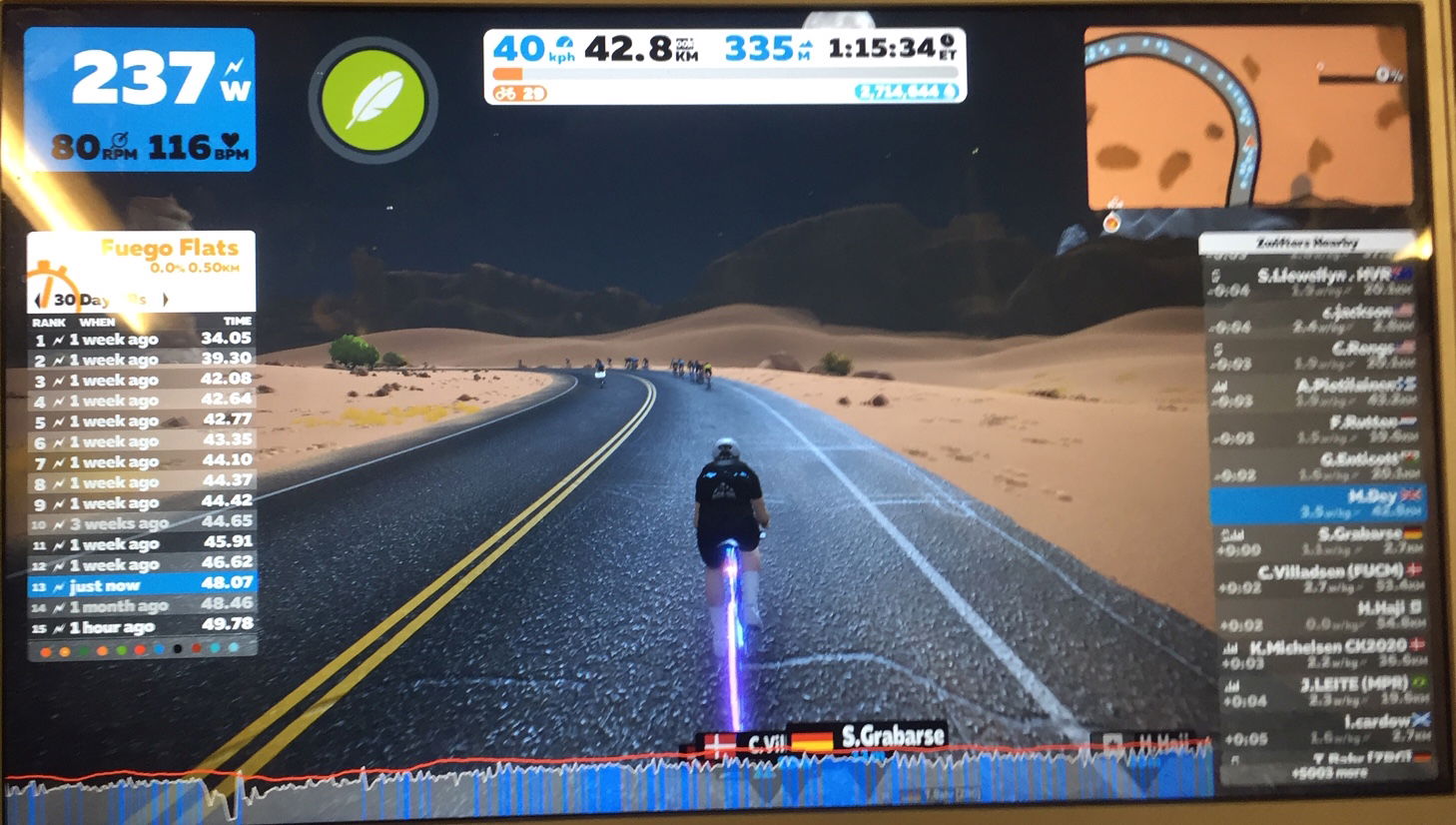 Zwift Racing
During lockdown I have done some Zwift racing. For those of you not familiar with Zwift. It is an interactive cycle programme that enables you to train and compete in a virtual world. It has been a great addition to my training as it allows you to cycle in any weather condition. The programme measures distance, speed and power outputs to name but a few. The programme hooks up to a laptop/computer along with a compatible turbo trainer. You can then virtually race and train with teammates and friends on several courses. I only did one Zwift race this month as I haven't been feeling amazing in training at the moment. The course for the race that I did was 4 laps of the Watopia flat Route which works out 41km or 25.5 miles with 216m of elevation. I was joined by lots of the other Loughborough Athletes. The race had around 200 starters which is a standard size field for a Zwift race. The start of races on Zwift could be compared to the start of cross country races, everyone sets off at a high pace to ensure that they have a good position in order to make the front group. After a hectic first 10 minutes, the large group we had set off with splintered into small groups and my experience of racing in Zwift allowed me to get into the small front group of 7 riders. We managed to keep pulling away from the rest of the field and with around 2km to go we had a lead of over 2 minutes to the group closest behind us. It ended up coming down to a sprint finish where triathletes are typically known for being week at. I ended up finishing in 5th however with disqualifications due to weight doping on I placed 2nd on the Zwift Power results and I was the 1st Loughborough athlete to finish. The race took us just under 52 minutes and I averaged 350w which is 5w/kg for the entire race.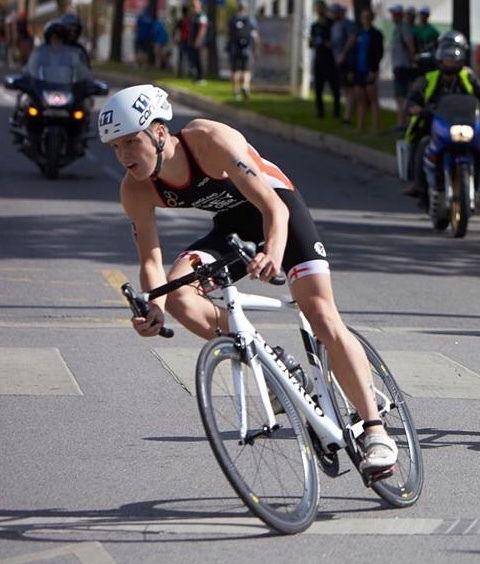 My Cycle Programme
As I mentioned in my last blog, I was going to tell you about my cycle training programme. In a typical week at Loughborough I will do 8.5-9.5 hours of cycling a week split over 3 sessions. Two of these will just be aerobic rides with no emphasis on intensity. These rides are purely for building aerobic fitness. I will normally do a 3 hour ride on Wednesday and a 4 hour ride on Saturdays. The other session varies in intensity and length depending on what time of year it is. In winter we will do longer efforts which are 40-60 mins long at lower intensity. In spring we do indoor turbo sessions based around our FTP or our critical power. In summer and coming into race season we do these sessions on a closed off bike specific circuit. These sessions will be at or above race pace but for shorter periods of time.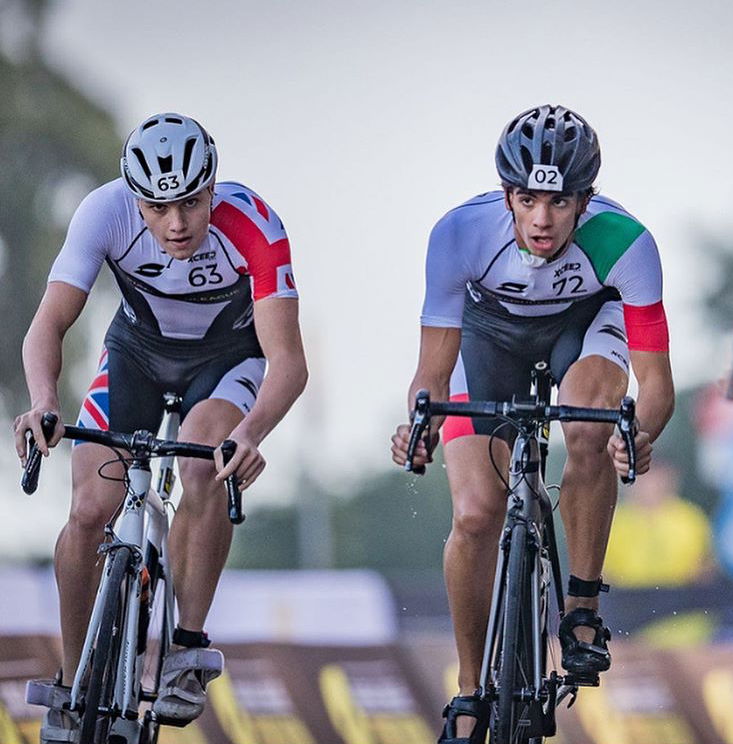 International racing in 2020
I am still currently unaware if there will be any International races this season, I am informed both the European and World Junior championships have been cancelled and it looks like all the Junior European Cup races have also been cancelled, so it is highly unlikely I will be racing internationally. I am hoping when we come out of lockdown and we get back to normal there will be some races I can do in this country.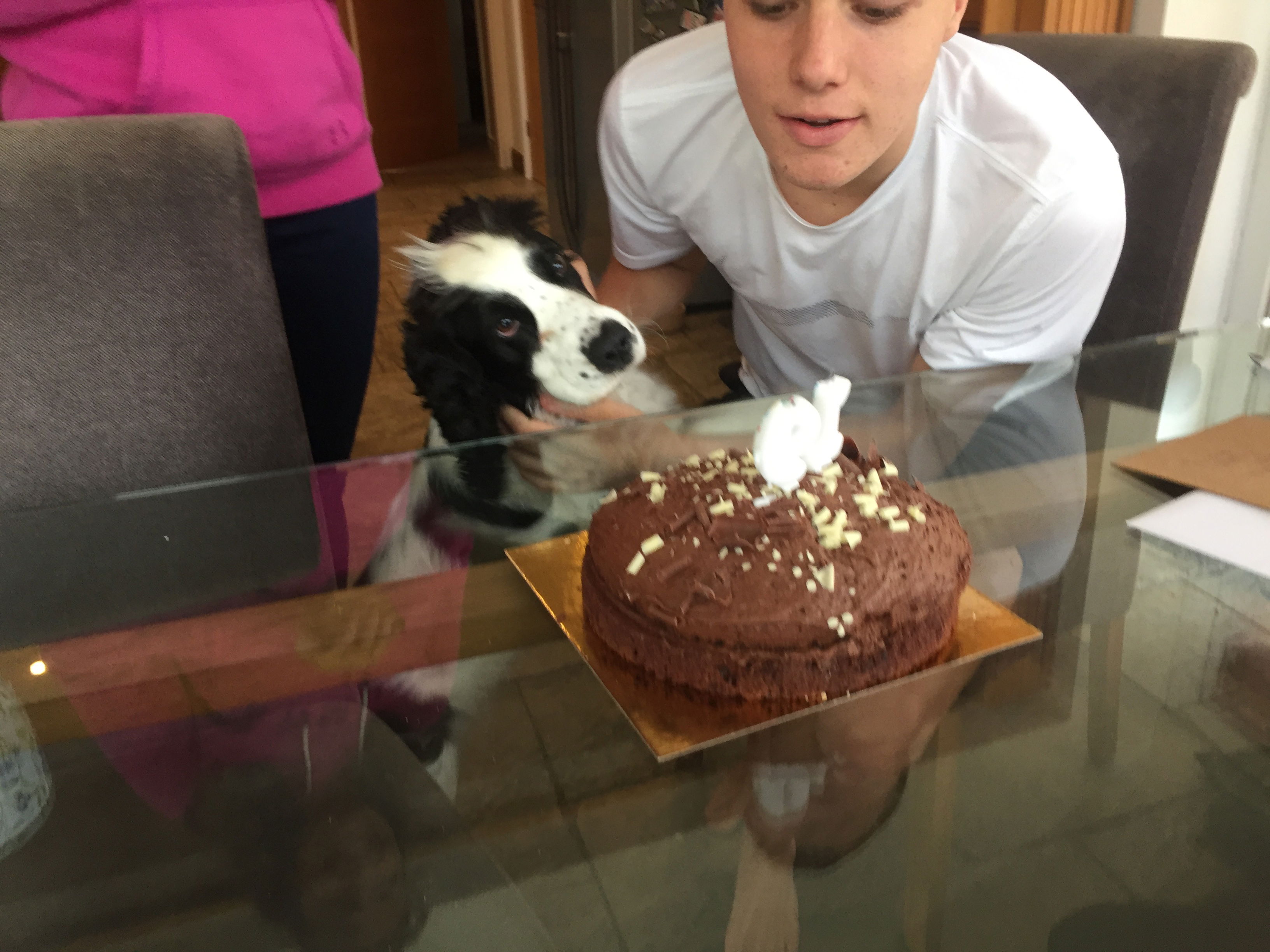 Away from triathlon I celebrated my 19th Birthday this month and the hi-lite was a Chinese takeaway and a game of monopoly with my family. Not very Rock n Roll I know but I made the best of the day and we had a bit of fun.
Looking forward to May.
Next month as it stands I will be doing more Zwift races and my next blog I will talk about my swim programme, prior to the lockdown. Once again thanks for taking the time to read my blog, until next time
"Stay Home, Protect the NHS, Save Lives" .