This month I finally got to race a Triathlon! My first one since August 2019.
I have spent the past few weeks doing typical pre race preparations such as getting my race bike serviced and ready, putting the lock laces in my racing shoes and practicing transitions. These are all things that I wasn't doing this time last year when there weren't any signs of racing in sight.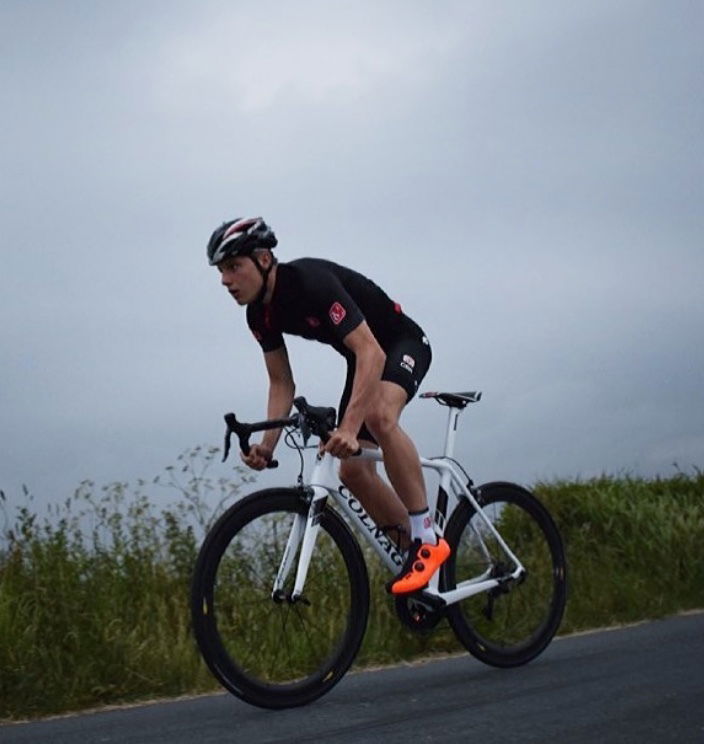 Recent weeks there has been an emphasis on brick sessions (Swim-Bike) or (Bike-Run) to prepare the body for the demands of a triathlon. The numbers had been looking good in training and it was time to put it all together at the British University Championships (BUC's) sprint triathlon.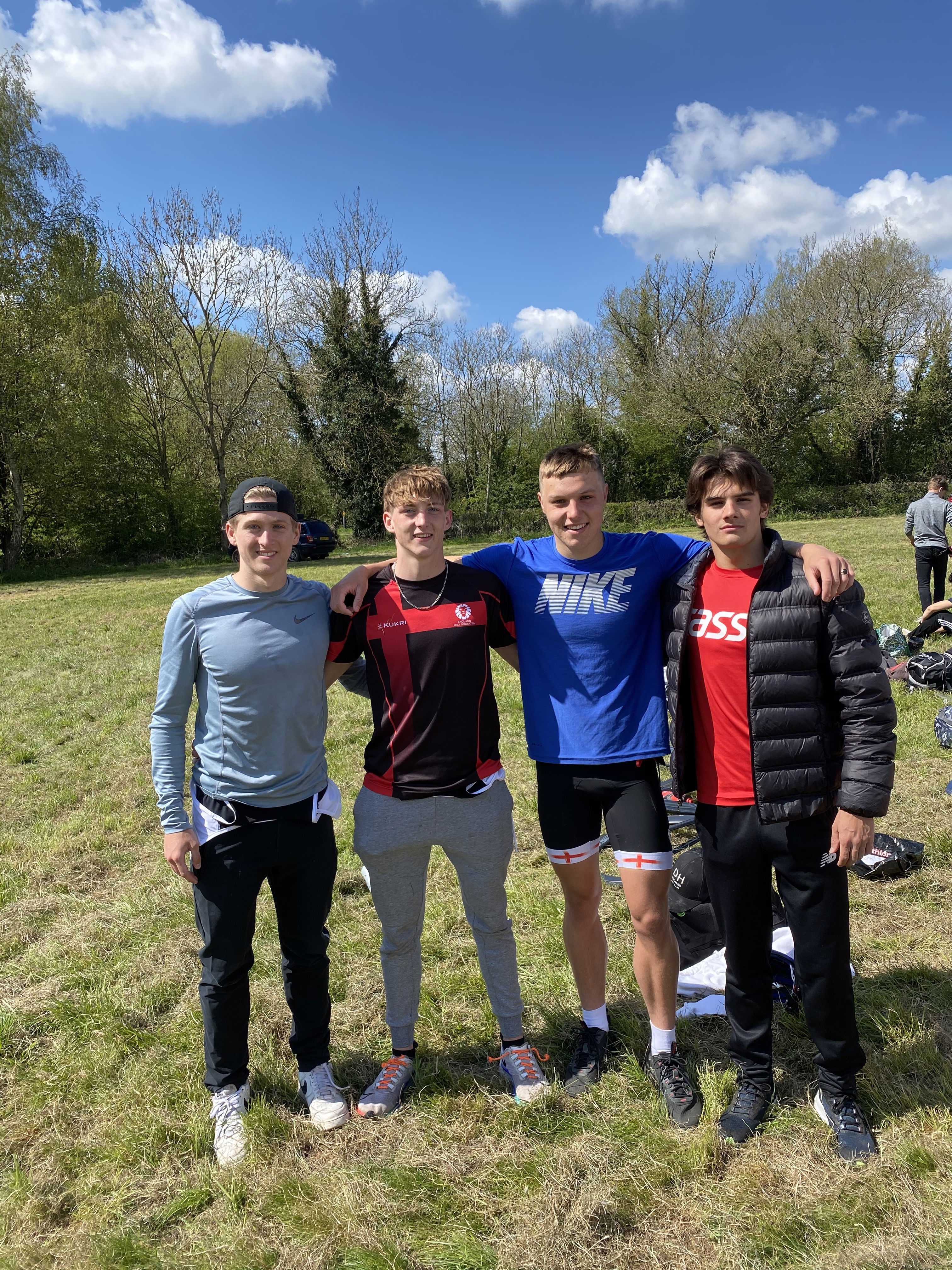 Race Day
As you might expect, there are a lot of things to remember when packing for a triathlon. This was my first one in nearly two years and it almost felt like I had never done one before. I ended up forgetting a few minor things such as my phone charger, warm up shoes and a race belt. These weren't the worst things to forget but it's something to remember for next time.
Due to covid restriction this race wasn't like the triathlons that I normally do and was in a time trial format in order to socially distance from other athletes. This also meant that on this occasion Time Trial Bikes were allowed (these are typically much faster than road bikes) which aren't legal when racing in draft legal races. Unfortunately, I don't have a TT bike so I was racing on my road bike which I use in normal races.
The race took place at Waterland Outdoor Pursuits, Gloucestershire and had a field of approximately 100 student athletes from universities up and down the country. The mens race went first and had athletes setting off in 5 second intervals on the swim. I was the 12th person to start (55 seconds back from the first athlete to go). The Open water swim went really well despite 12 degree temperature, I had a nice line of people ahead of me to try and catch. I ended up passing a few people reasonably quickly and just kept on aiming to pick off the next person. It got to the point where there was only one person left to catch as I exited the water. The transitions were neutralised meaning that you can take as much time as you like up to 4 minutes but I was using this as a training race so I just ran straight through and got on my bike as I normally would. I started the bike leg in 1st and I appeared to have a decent lead. The bike leg was slightly longer than the usual 20km, it was two 12km laps of the bike course. I was expecting some of the strong cyclists on TT bikes to come flying past me but I was still leading after the first lap. Despite not feeling super strong on the bike that day, I managed to maintain my lead all the way into T2 where I could see that there were a few athletes not too far behind. I set off on the run at my own controlled pace that I thought I could maintain for the full 5k run. I couldn't really see who was behind me or how far back they were so I just carried on ploughing through and crossed the line first.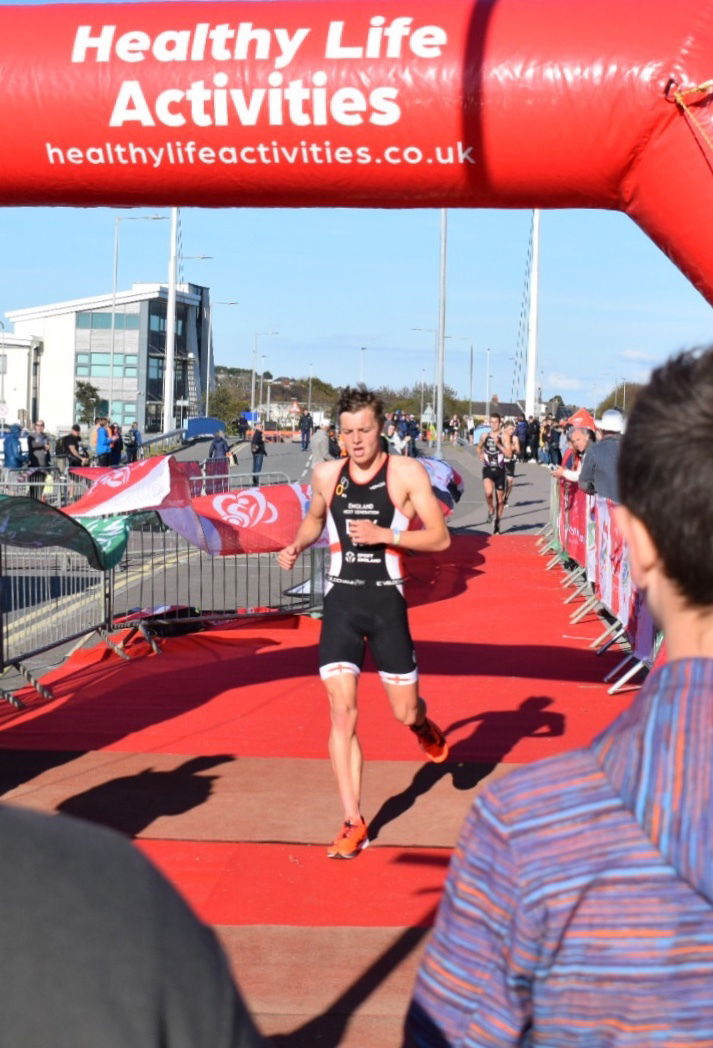 This didn't necessarily mean that I had won the race, as people started after me and they could have taken a rest in transition. After everyone had finished and a few time penalties had been given due to drafting on the bike I ended up with the fastest time which meant I was the overall winner. I was happy to take the win but I definitely feel like there are areas still to work on to be at my best.
For those interested in my splits:
750-800m open water swim – 8.29m
24km on a road bike and no drafting – 37.51m
5km on trails (probably a couple of hundred meters short) – 15.18m
Looking forward to May
Next month I will be racing in a quality field at the European U23 qualifiers at Llanelli. Looking at the start list, there are some very strong u23 triathletes and Seniors entered. My main aim will be to just qualify for the European Championships
I will let you know how I do in next months blog.