Coming off the back of the Tisaujvaros ETU cup I had been struggling in training across all three disciplines and felt like I had a lack of direction and motivation. I was in a far from ideal frame of mind and I was struggling to focus on my goals after what has been a slightly disappointing season for me. I feel like I have performed well in almost all of my races so far, they just haven't gone my way leaving me frustrated with the results. I had also been struggling with tendonitis in my knee which has been restricting me in training.
I only had one race on the calendar this month and that was at Mallory Park in a British Senior Super Series race. With all the previous points in mind I was very close to pulling out a week from the race. Despite being in a poor frame of mind and not having great preparations, I got myself to the start line and decided to race as it is another opportunity to gain experience and learn. Unfortunately, due to the poor organisation the start was a mess with people setting off without even hearing the starter shout take your marks. The swim start was a deep water start which meant all athletes lined out in the water and they would be set off from there. I was certain that these people were going to be brought back as there were still athletes swimming over to the swim start, this was not the case. After around 10 seconds I realised that they weren't going to be brought back and I had better set off. I managed to swim my way towards the middle of the field by the time we got to the first buoy. Unfortunately, this is where a lot of contact occurs and I got swamped to the point where I stopped moving losing more places. At this point I was near last and I had never been in this position in a swim before.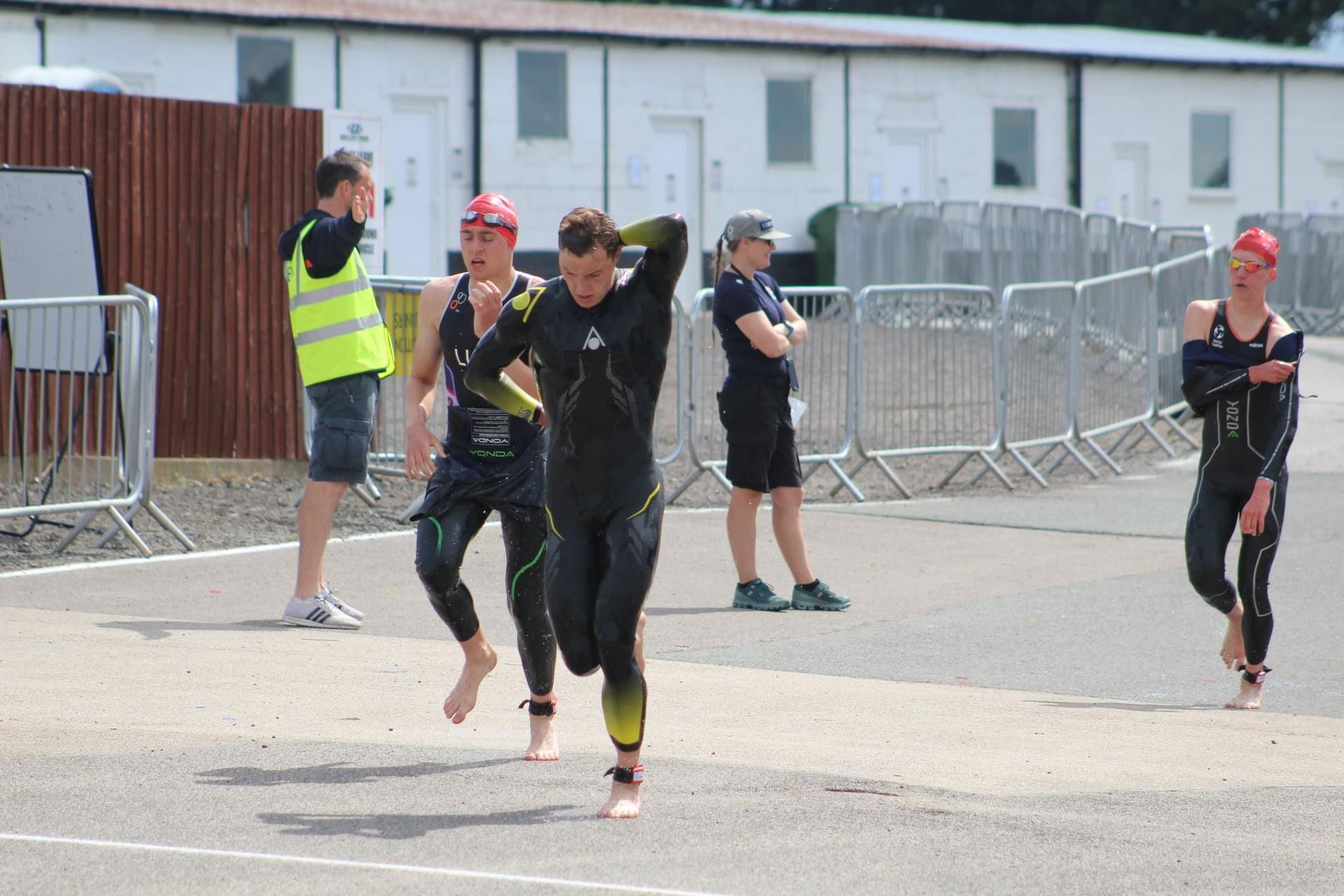 I then moved to the outside of the field and swam my way through to 2nd place by the end of the swim.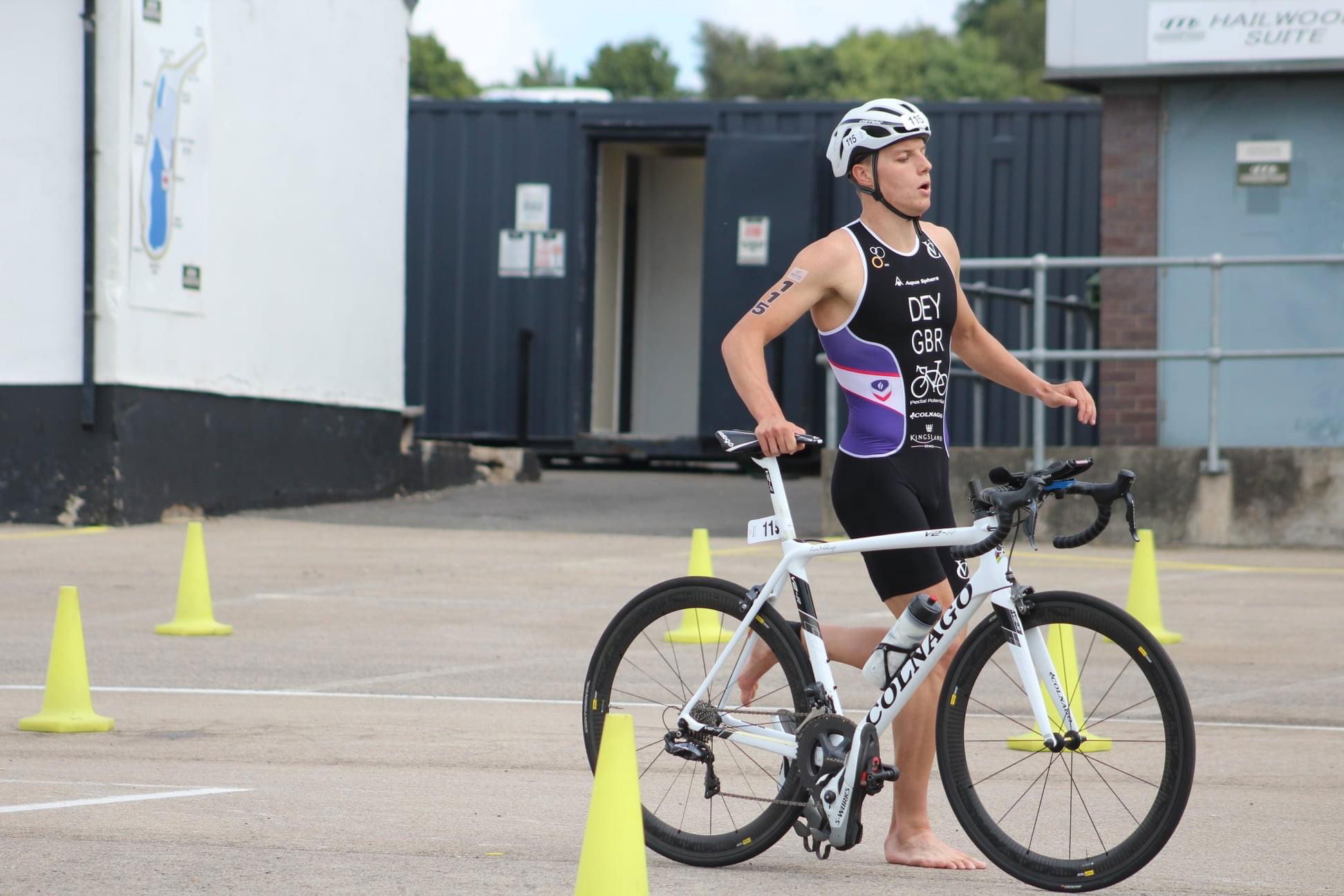 I then had a solid transition and got onto the bike course in 1st place.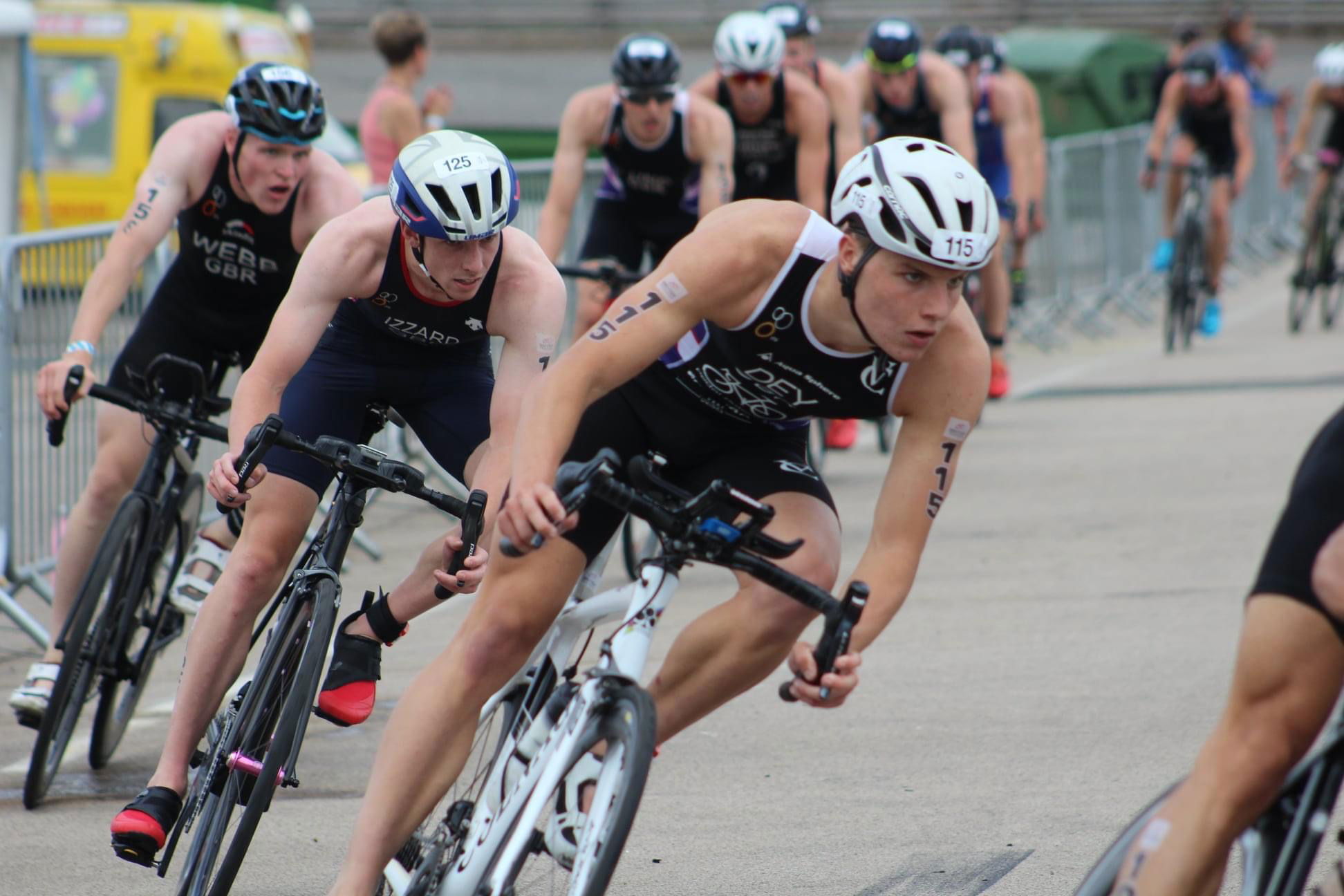 Unfortunately, it was the same story as it normally is with no other athletes willing or able to contribute on the bike meaning that most of the race came together as one big group. Towards the end of the bike leg, I found myself in a breakaway with 3 other athletes (mainly due to good positioning in the group rather than strength but I was in the break none the less).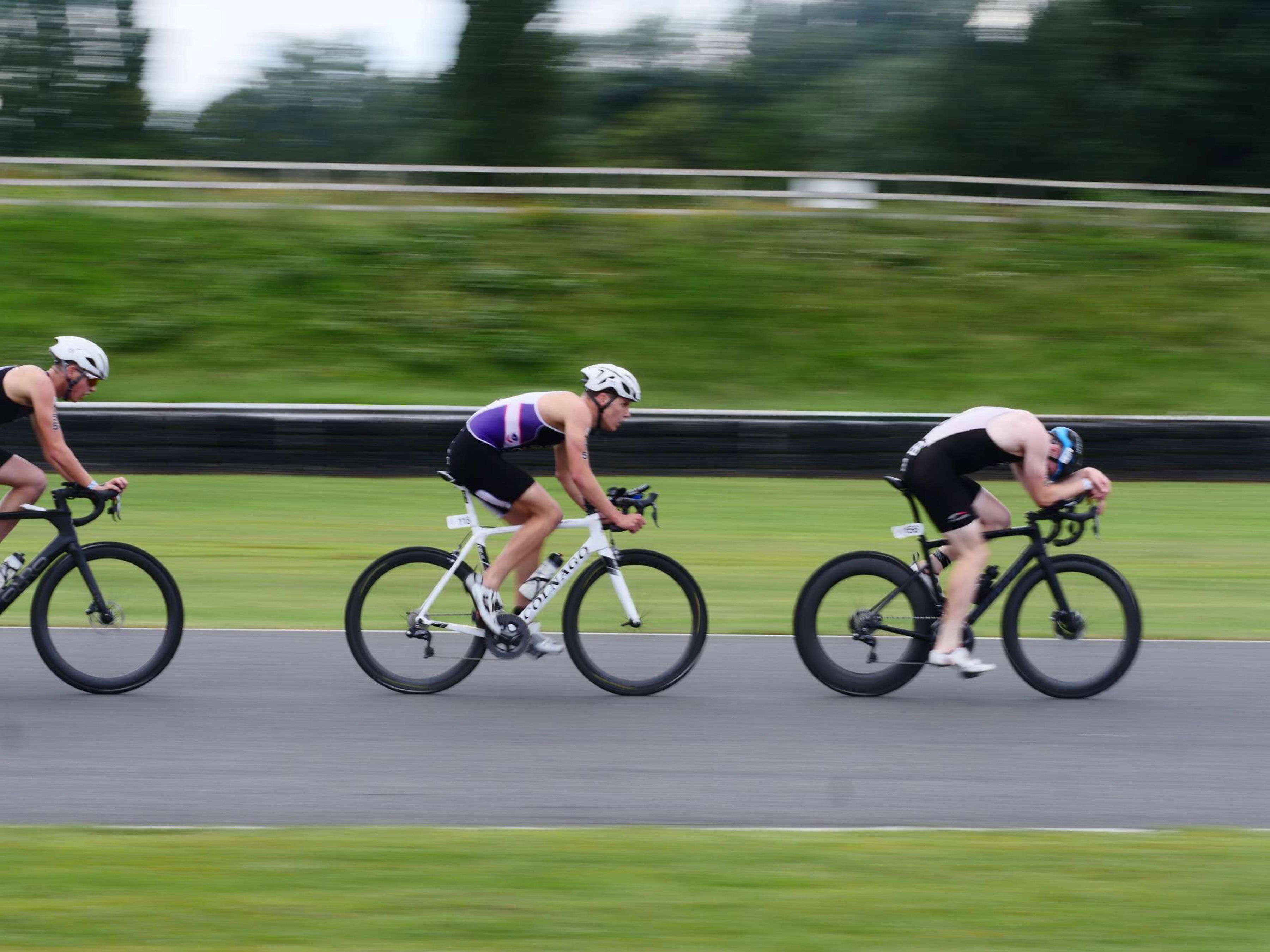 We finished the bike leg with around a 10 second lead to the rest of the pack. I set out onto the run feeling surprisingly strong and finished the 1st of 4 laps in second place.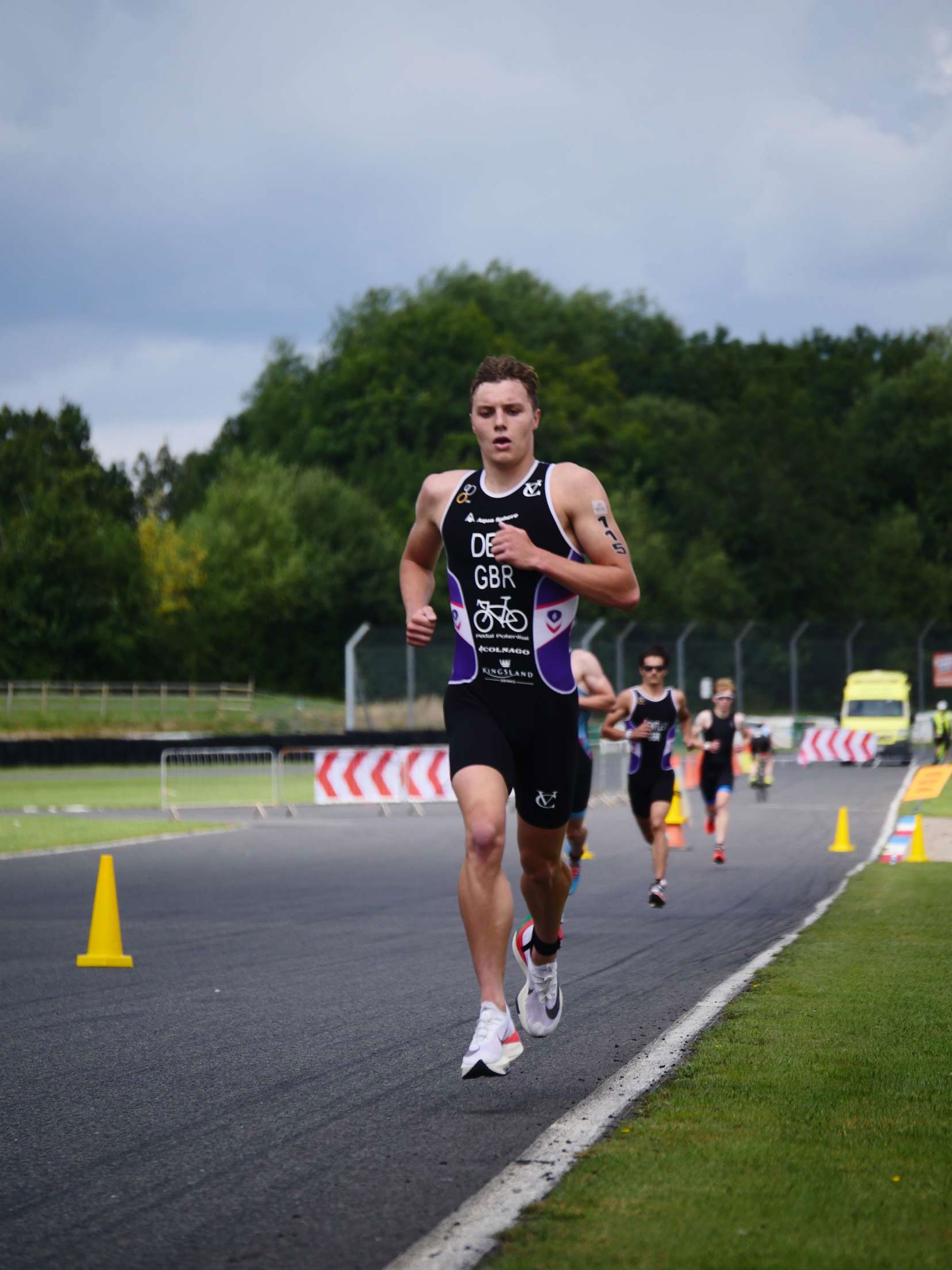 Shortly after this point my knee started to give me some problems and I was struggling with it for the rest of the run. I ended up finishing in 4th place which I was initially disappointed with as I know I am capable of performing much better, however when looking back on it, I didn't do terribly considering the circumstances. After this race I decided to take the best part of a week completely off training in order to reset and refocus for the rest of the season. This was probably the best decision I've made in long time as I have come back much more focused.
Looking forward to September.
Being in the right frame of mind I have been training well for the rest of this month and am feeling motivated and exited for my next few races. I will be racing the British Triathlon Grand Final in September. I will be using this more as a training race to get fitness for later European Cup races as this will only be 4 weeks after my break. I'll let you know how I did in my next blog. Thanks for reading.