Winter Training / Pre Season Update
It's been a while since my last blog and some big changes have occurred. As a lot of you may know from my last blog back in September, I have now moved down to Loughborough University to study and to train. I have managed to gain a place on the Loughborough Performance Triathlon Squad which boasts many high calibre athletes such as, Tim Don (former Ironman World record holder and ITU World champion), Ben Dijkstra (former Youth Olympic champion and current U23 European champion), Sophie Coldwell and Jodie Stimpson (Commonwealth Champion) and lots of other really strong U23 and Junior athletes. Obviously, this has been a big change for me as I have now moved away from home and my whole training regime has changed. I am living in the Elite Athletes accommodation on Loughborough University Campus. I share a flat with a Footballer, Hockey player, Tennis player and a track and field athlete. In the block are a couple of other male Junior triathletes Sam Hart, and Connor Bentley who I have raced against during my time as a triathlete as well as my competitors they have now become my training partners which is great. I believe I am now in a much better training environment being surrounded by other triathletes, something I have never had. I also have an assigned coach as well as some world class facilities all at hand. All of this combined can only help me to develop into the triathlete I am aspiring to be. I have an amazing support team around me which includes, a Physiologist, Nutritionist, Physiotherapist, Psychologist and a Lifestyle Support Manager. I am very well looked after and I am really enjoying life at Loughborough. To give you an example of the support I am getting. Earlier this year during a training run I went over on my ankle and I thought I had broken it. After getting it x-rayed, it transpired I had fortunately only sprained it. Disappointingly, I was told not to run for 4 weeks to allow the ankle to recover. This was a major blow to my training. The team around me adjusted my training accordingly. I could still cycle and swim. My physio insisted I wore a support boot to give the ankle every opportunity to mend quickly.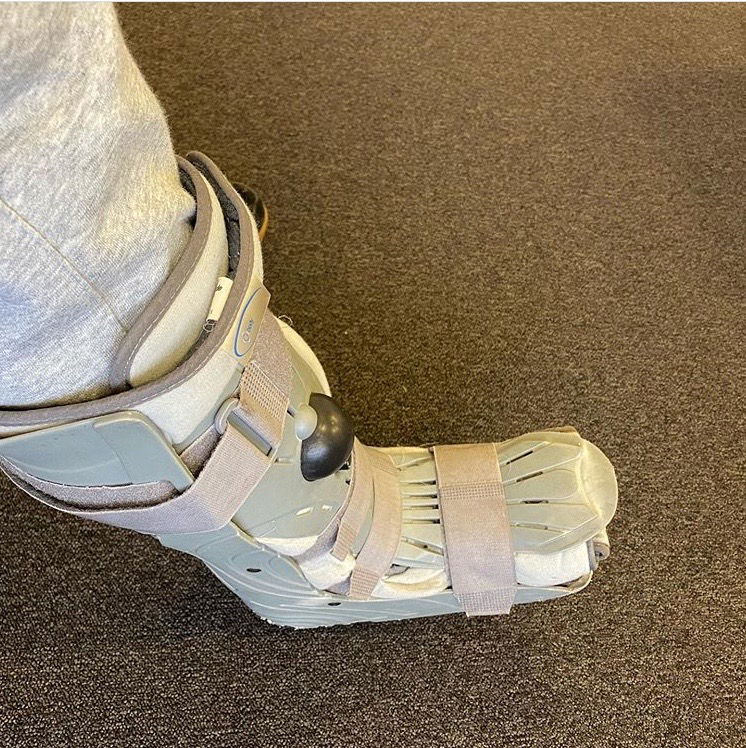 Towards the end of my recovery I was able to access the AlterG treadmill (anti gravity treadmill). This allows users with lower limb injuries to run but without have any weight bearing on the injury. The equipment helped aid my recovery and got me back training in a relatively short period.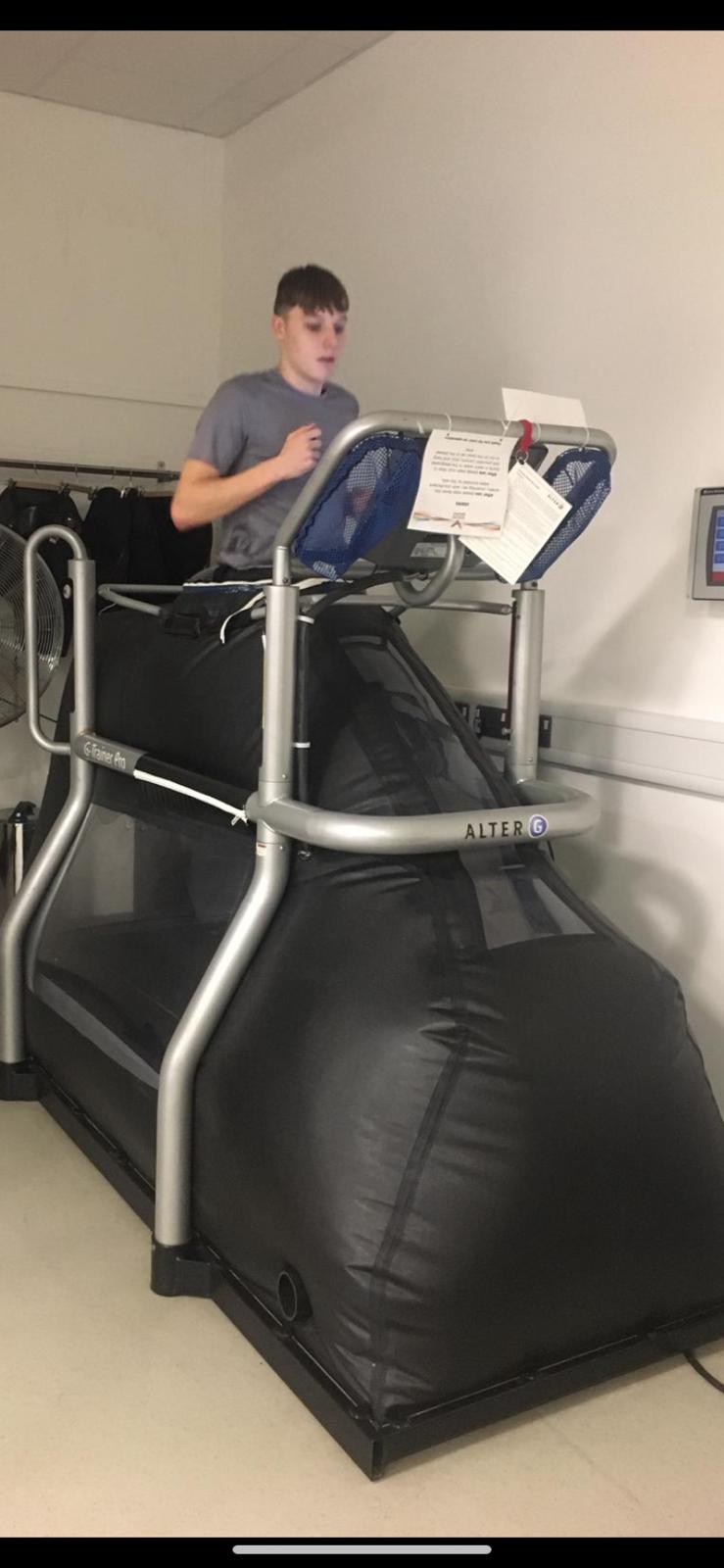 My training programme has dramatically changed since joining Loughborough. I am doing almost double the cycling that I was doing last season and slightly more running. I am already starting to see the improvements in my cycling when I recently recorded a new FTP score which I was really pleased with.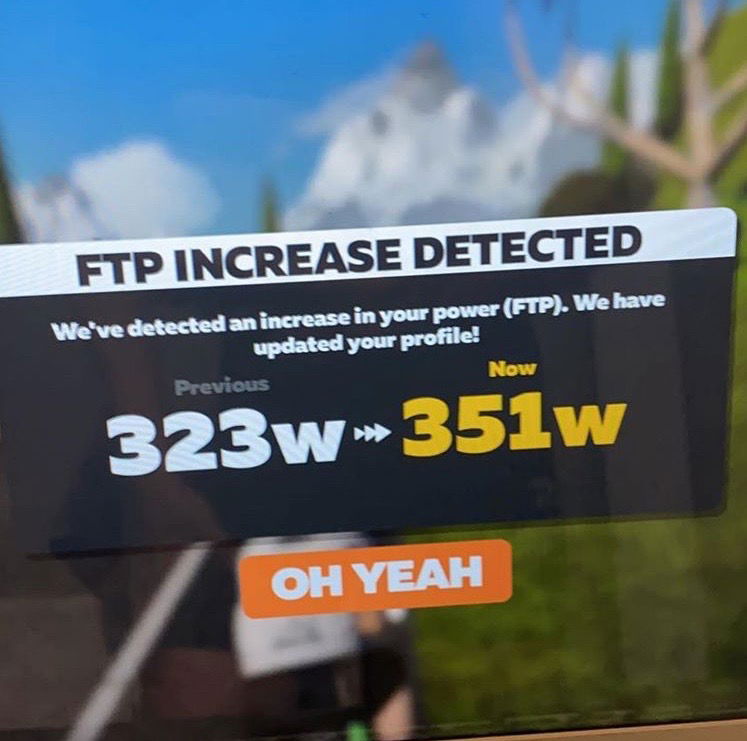 Additionally I now have 3 hours of strength and conditioning work for injury prevention and to improve form over all the three disciplines. This has been a tough winter with lots of new challenges which I feel have helped me improve as an all-round athlete. I am doing much more triathlon specific sessions which I'm hoping will be of benefit for this coming race season.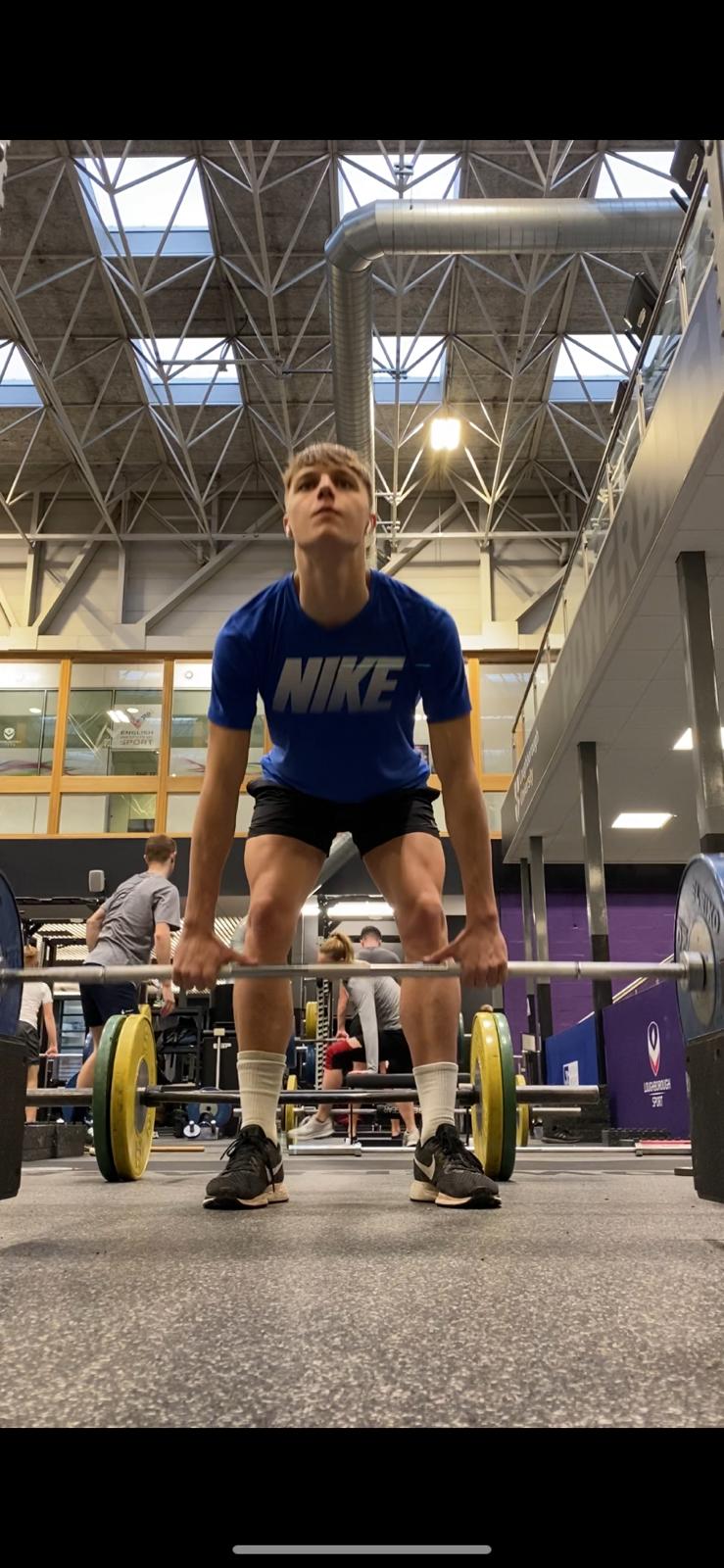 Since my last race of the 2019 season I have only done one competitive race and that was the Ribble Valley 10K run. The race was held in Clitheroe in between Christmas and New Year. It was a great opportunity for me to don my Bury AC vest and run with some of my old team mates. I was pleased with my run managing a 10 second PB of 32.43.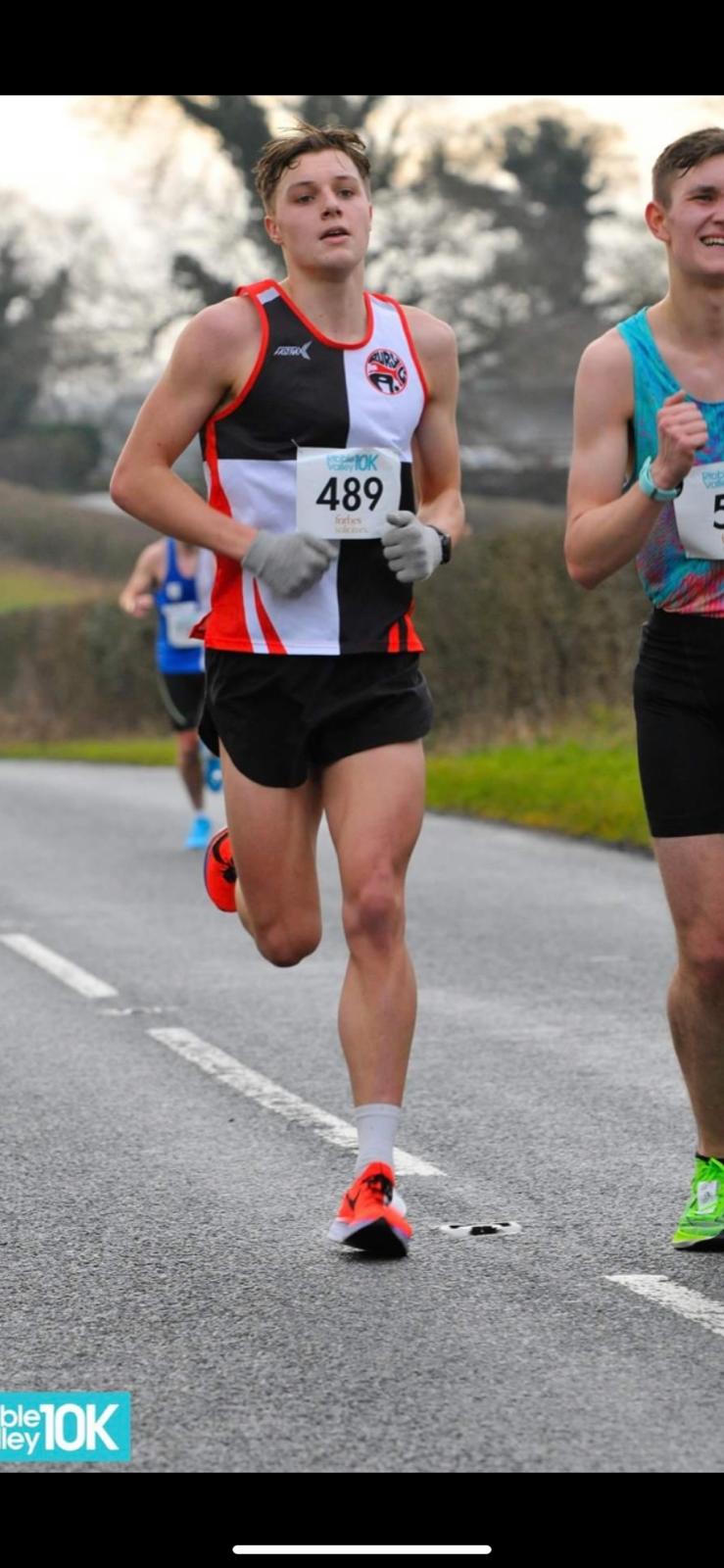 I know I can run much faster than this. I hadn't done any specific race preparation and I was still in the middle of heavy winter training, meaning I did it with some fatigue in the legs. I'm hoping that I will be in sub 32 shape for the coming season.
Looking forward to the 2020 Season
As I go into my final season as a Junior athlete. My first race of 2020 will be the British Triathlon National Performance Assessments at the start of April, it will be used as a training race as a season opener. I won't have far to travel as they will be held at Loughborough University. Upon completion of the assessments I will then fly out to Vilamoura, Portugal for a two week training camp with the Loughborough Performance Squad.
The main focus for me this season is qualification for both the European and World Junior Championships held in Estonia and Canada respectively. Two events I was fortunate to qualify for last season. Additional races will see me competing in European Cup races and the British Junior Series and finally towards the end of the season Super league Triathlon.
I will update you as to how race preparation is going in next months blog. I am feeling really positive and I am really looking forward to this season as I believe my training has been the best and most consistent winter training to date.
Big things are coming in 2020!
Sponsors for the 2020 Season
I am pleased to announce I have received confirmation that I will be getting ongoing support from the following sponsors for which I am very grateful.
AquaSphere – Wetsuit and Swimming equipment
Pedal Potential - Financial support
Kingsland Drinks - Financial support
Velochampion - Cycle Clothing
Windwave/Colnago - Bike Supply and Components