July has been an other exciting month filled with lots of racing. I competed in another British Junior Super Series Triathlon at Eton Dorney. I was selected for the GB Junior team for the European Junior Triathlon Championships in Tartu, Estonia and finally I managed to find time to race in the British Summer National Swimming Championships.
Human Race Triathlon - British Junior Super Series - Eton Dorney
My first race this month was a sprint distance triathlon, and was part of the British Super Series. It was held at Eton college's rowing lake which was the venue for thew rowing at the London 2012 Olympic Games.The recent warm weather the country had been enjoying had seen the lake warm up so much we didn't have to use a wetsuit. If the water temperature is over 20' Centigrade then it is a non wet suit swim. The race start was a 'Deep water start" meaning that all the athletes start in the water instead of diving from a pontoon. My swim went well and I was leading the field with two other athletes coming into T1.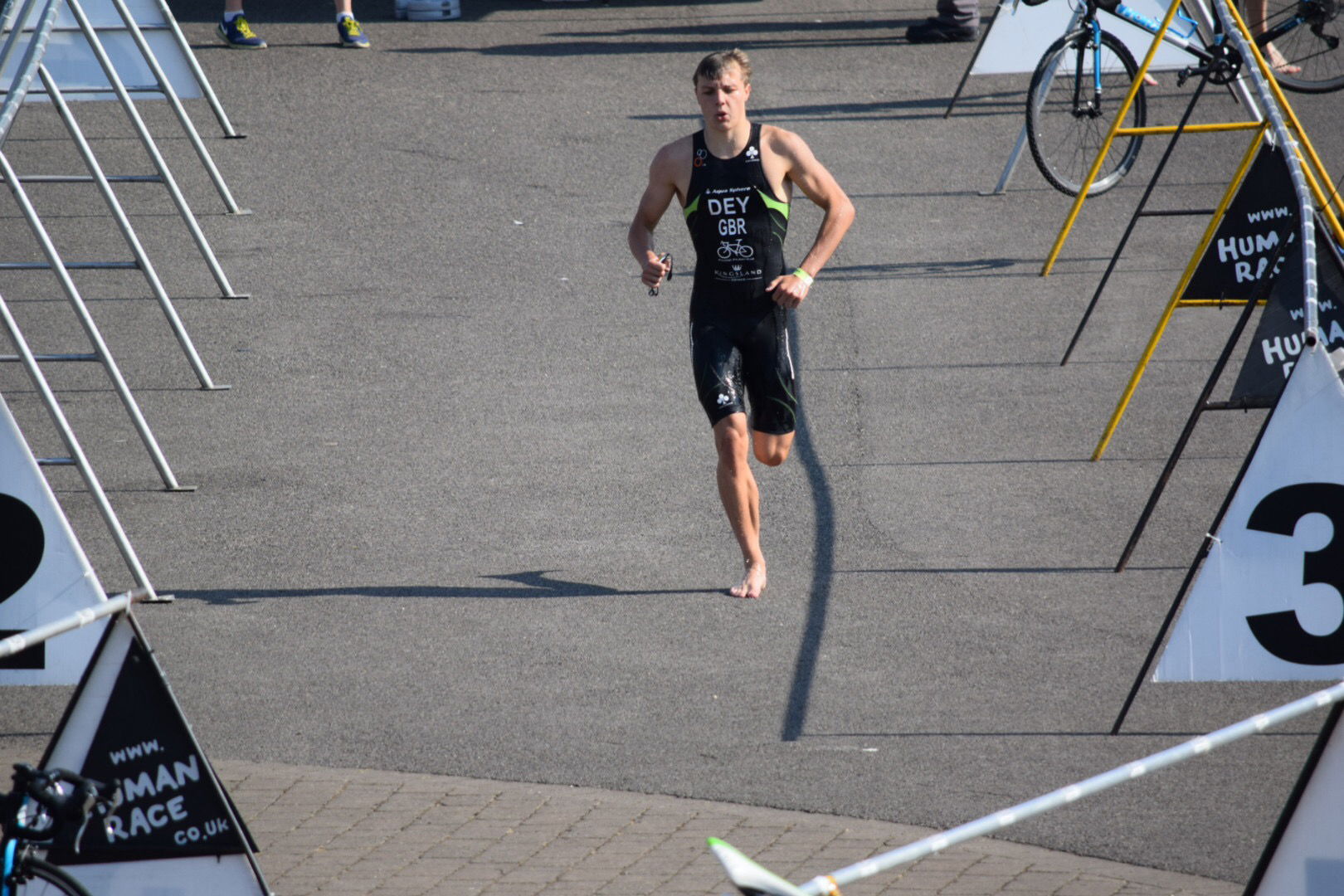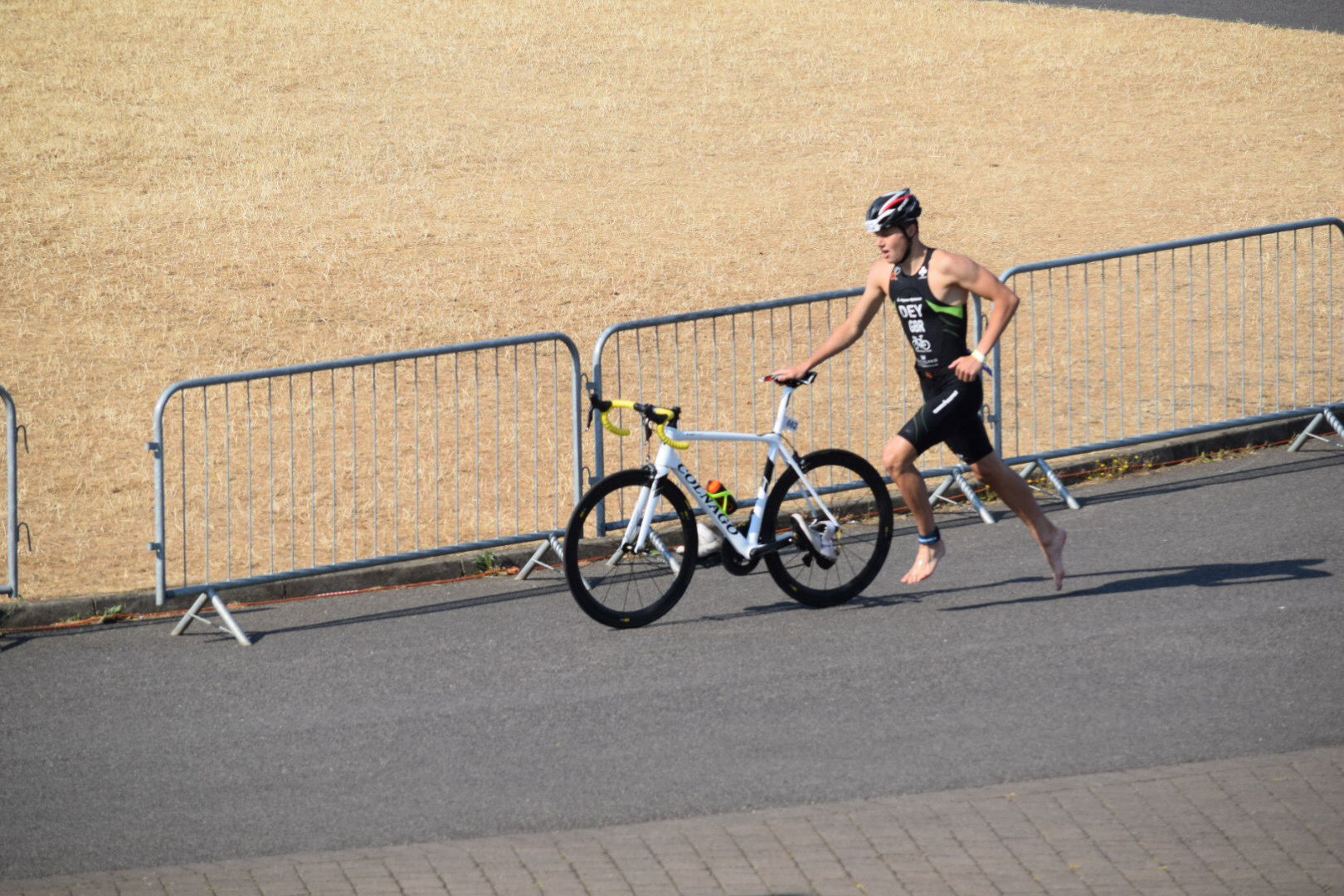 Our little band of three athletes then worked together to maintain our lead on the large chasing pack of around 20 riders. From the start of the bike, something didn't really feel right and I felt uncomfortable from the moment I jumped onto my bike. I was having trouble breathing and was coughing a lot. After two laps of the 5km cycle circuit I began to have a coughing fit and decided to stop as I didn't want to make what ever was up with me worse for the Europeans I was racing in, in less than a fortnight.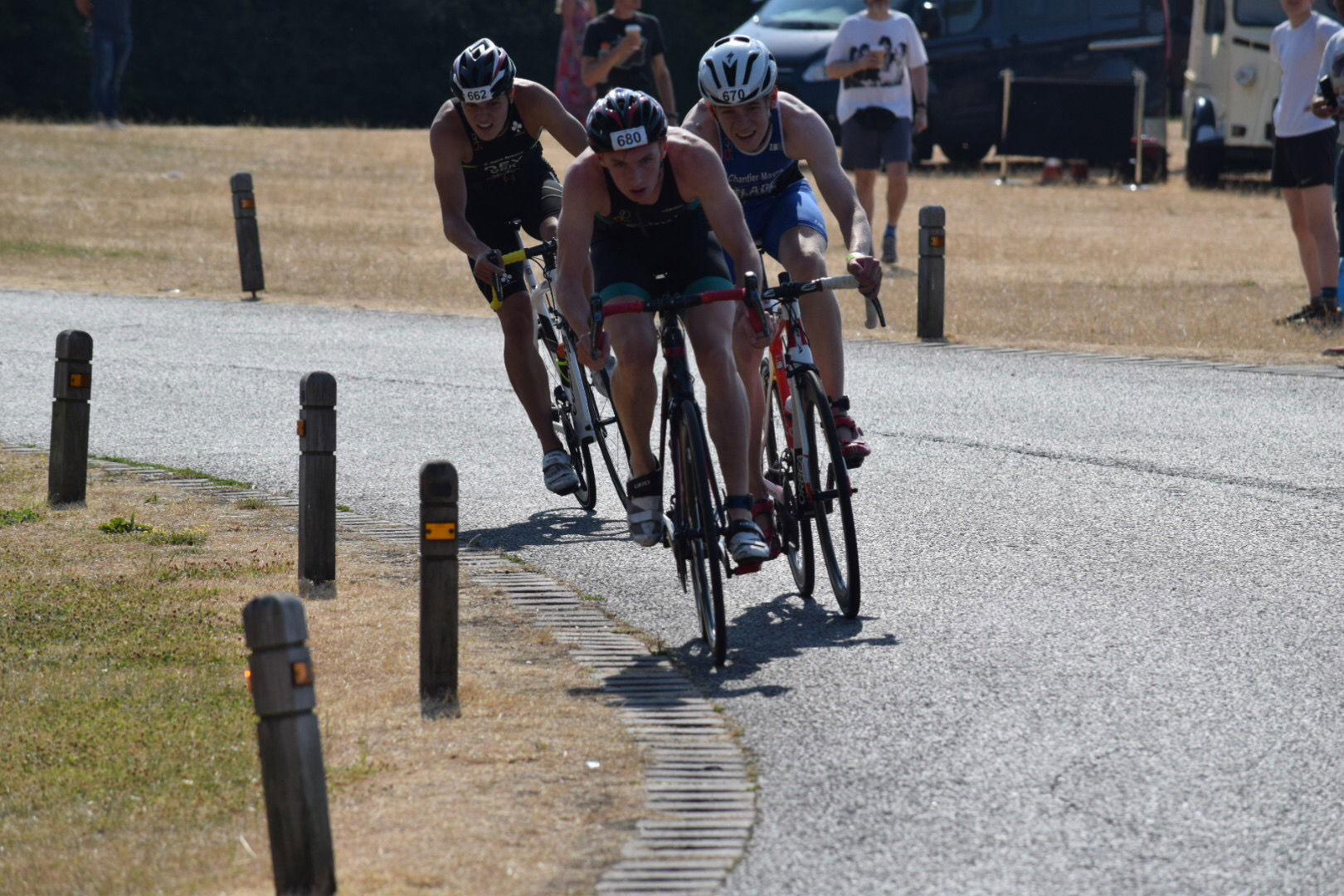 I was taken to the medical area and was diagnosed with a chest infection. I was disappointed I didn't finish the race but my main focus was to get better for the European Junior Championships.
European Junior Triathlon Championships - Tartu, Estonia
After some rest and a little bit of training, I was soon on my way to Tartu, Estonia, with the Elite GB JuniorTeam where the European Junior Triathlon Championships were being held.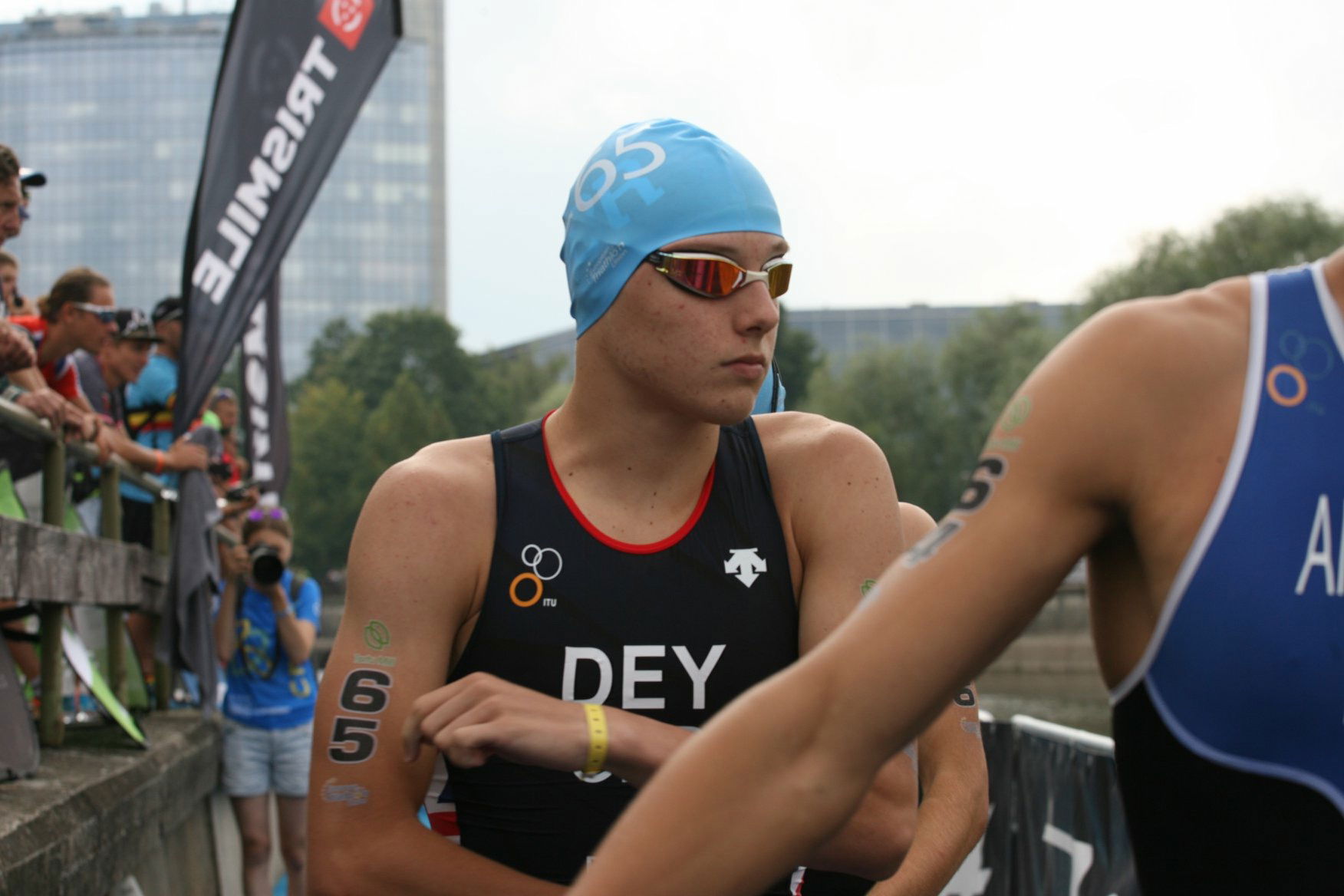 The swim would take place in a river with strong currents, which made positioning on the pontoon vital. This was out of my control as I had one of the last picks of where I wanted to start. I was placed near the end of the line and would be against the current.
I knew I had to get a good start as I knew I was already at a disadvantage, I was slightly too eager to start swimming and went before the horn. Lots of other athletes did too but because I was right next to the referee, I was seen. My swim went well coming out with the leaders and managed to come into transition in 2nd place, this advantage didn't stick for long as I had a referee standing at my bike telling me that I had a ten second standing penalty for going early.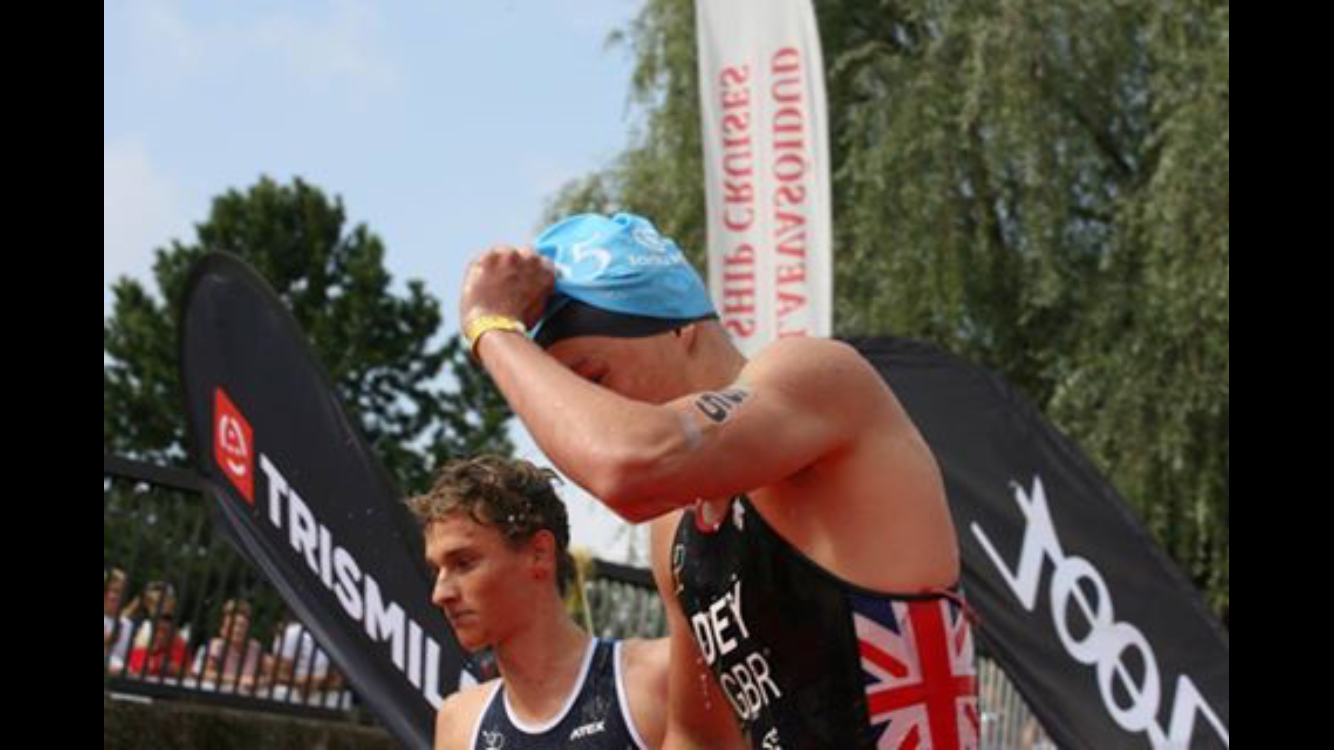 I was certain that I wouldn't make the front bike pack but I had a speedy transition after my penalty and wasn't too far behind. At the start of the bike there was a 500m hill that maintained a tough gradient throughout. I managed to catch the leaders and brought a few other athletes with me. During the first lap the front pack consisted of around 20 athletes. The bike course was quite technical and caused about 3 or 4 crashes in our pack alone. The blistering pace caused around 4 riders to be dropped and meant that we came into transition 2 as a group of twelve.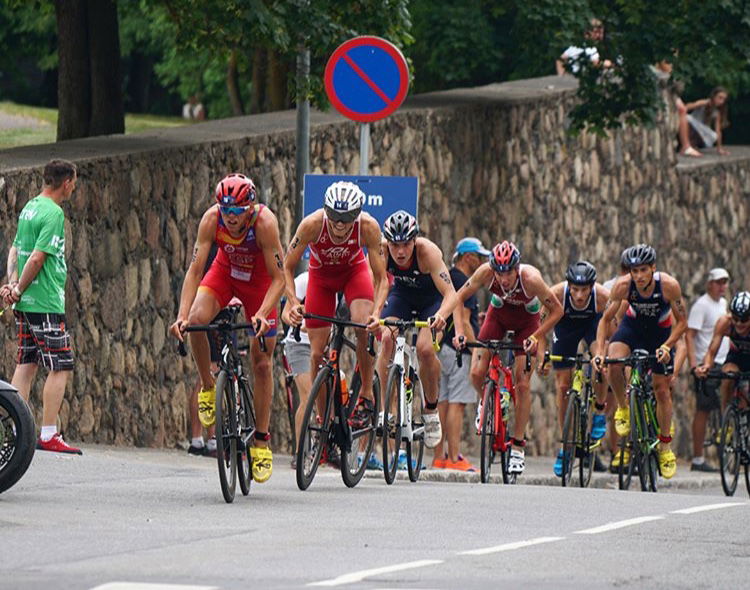 Whilst I was running with my bike I fell over and lost some time but nothing major. Two athletes had broken away at the start of the bike and had a 30 second advantage going into the run. We then had to run up the hill that we cycled up twice as part of the 2x2.5k run course.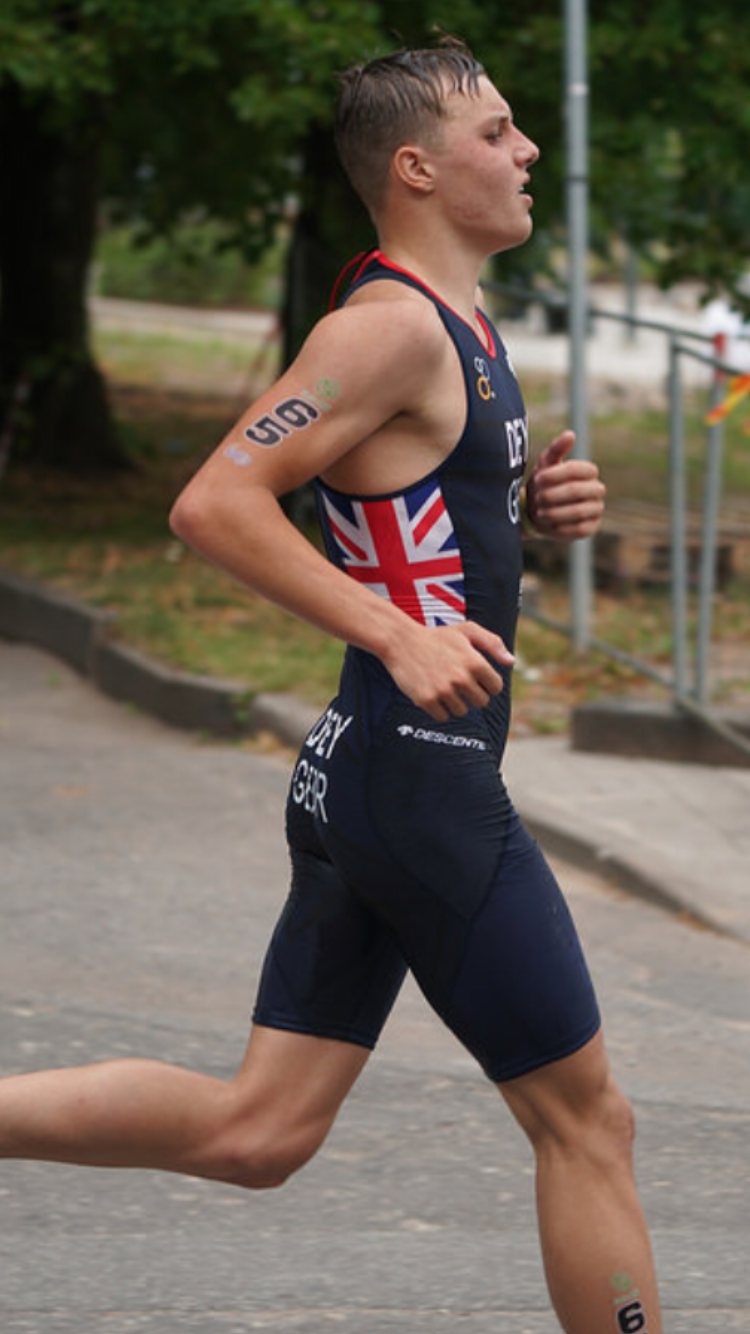 I finished in 21st which I was fairly disappointed with. Looking back on it, I didn't perform too badly considering I had a penalty and I fell over. It was always going to be tough racing against 18 and 19 year olds as a 17 year old but I learned lots from the race and gained some experience. Some of the athletes that were racing are full time athletes that train with professionals.
British Summer National Swimming Championships - Sheffield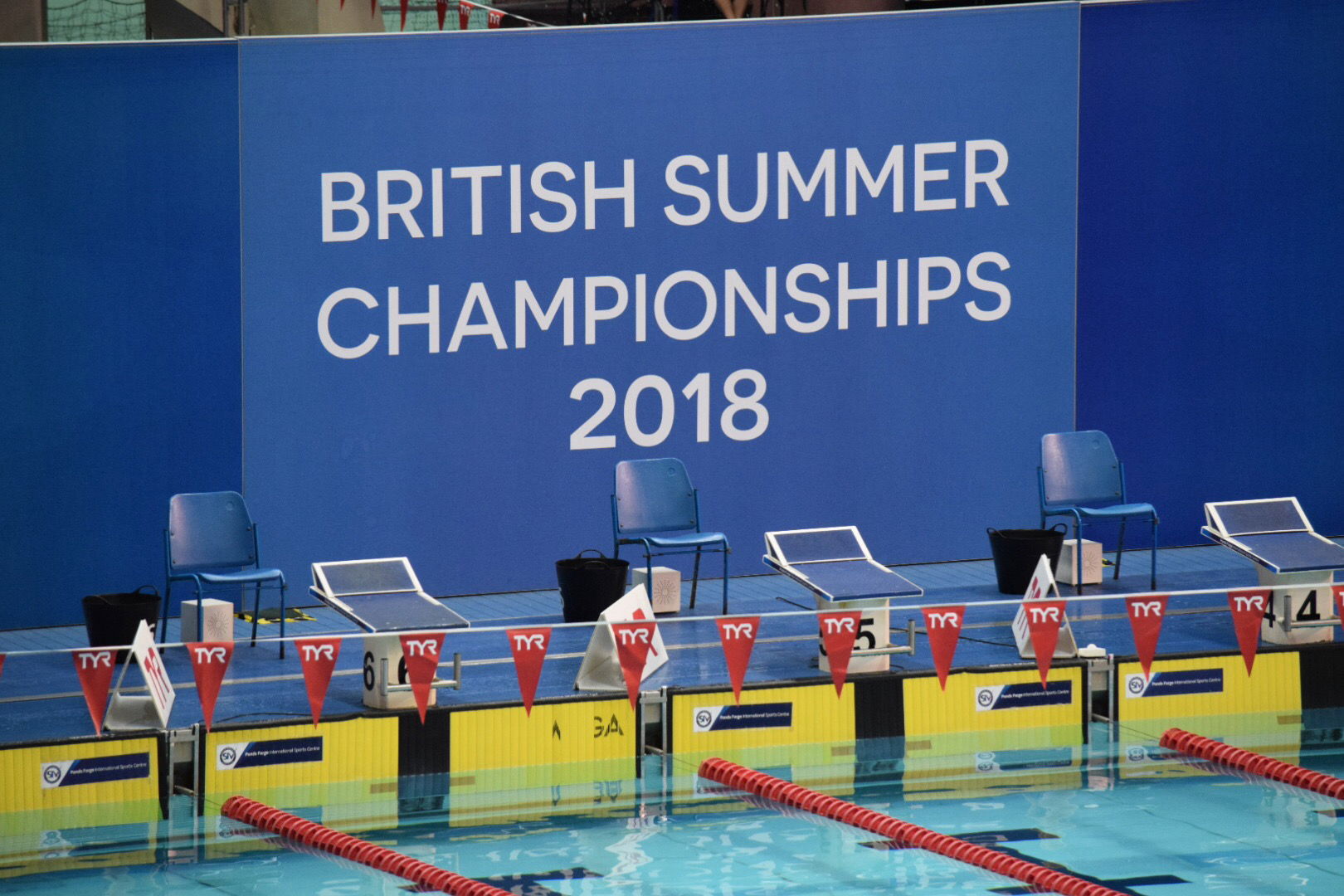 I returned home on the Monday evening and had only a few days to prepare for the British Summer National Championships at Ponds Forge, Sheffield. I had qualified (top 25 swimmers in the 17/18yr age group in Britain) in the 400m IM and the 200m backstroke. I was racing against the age group above me, as I am 17. My 400 IM heats went well and I won my heat. I was suprised I was only a second off my PB.I managed to get myself into lane 6 for the final (seeded 4th fastest). I swam really well in the final getting a 2 second PB in a time of 4:31.91, and I took 4th place and was the 2nd 17 year old.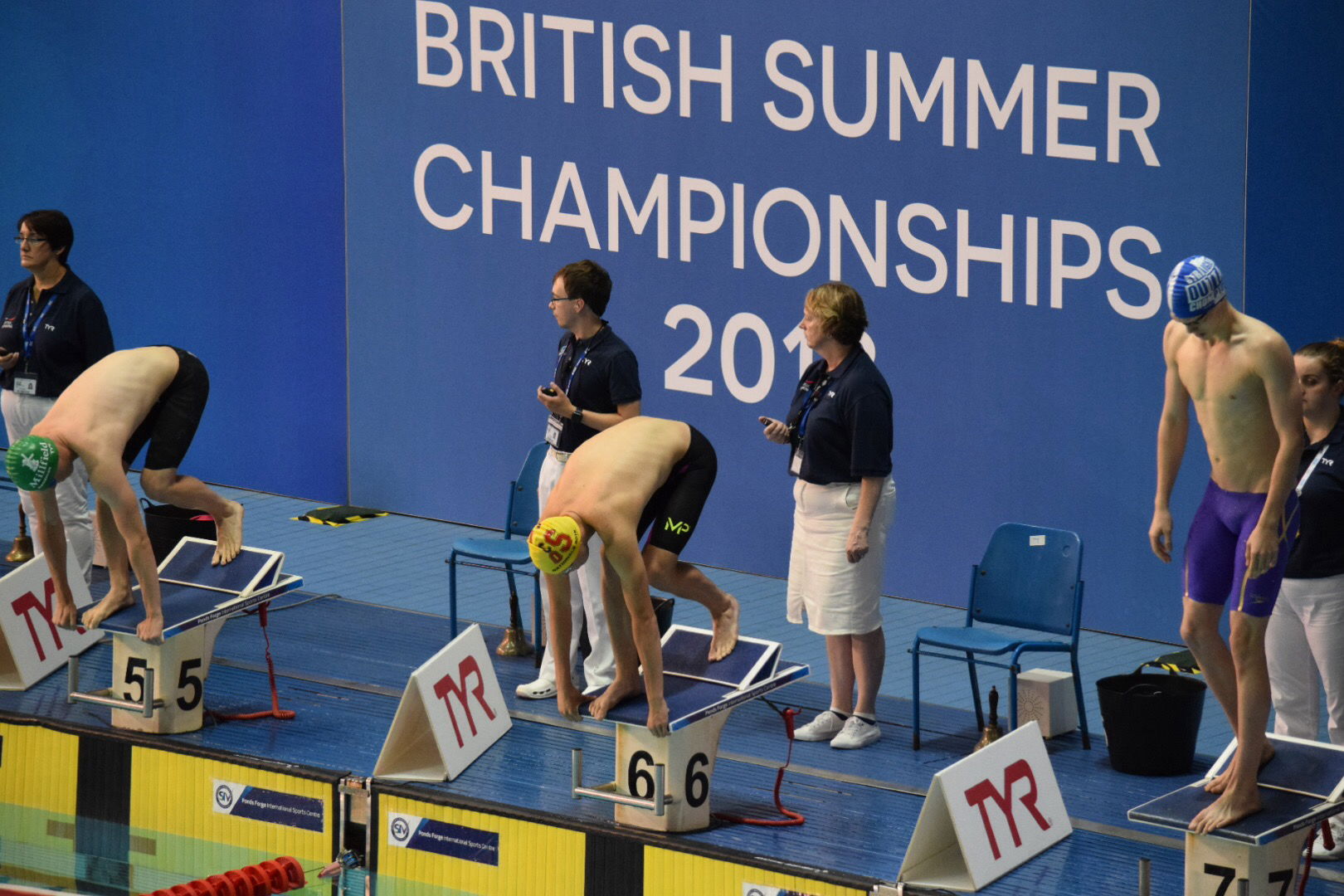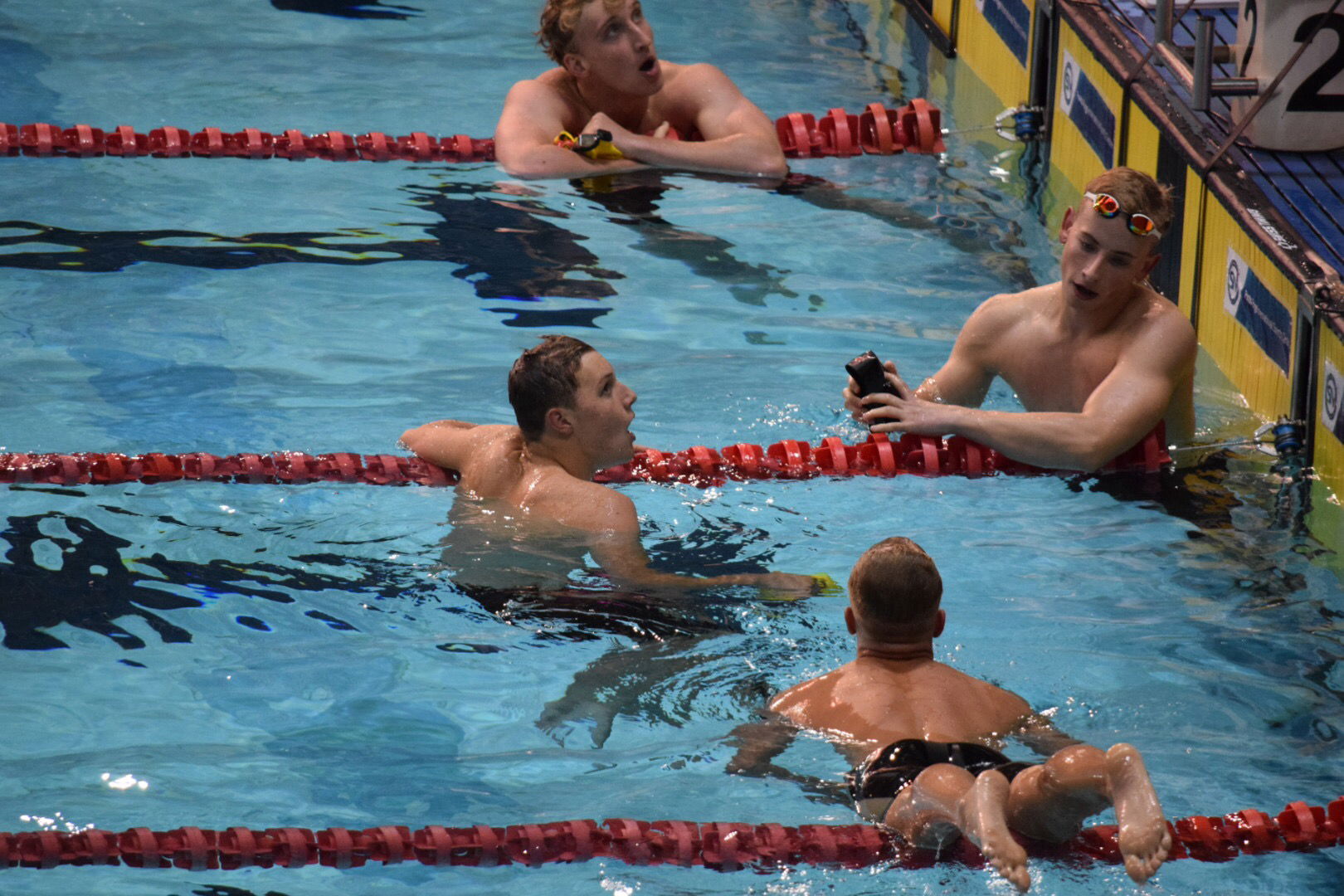 My 200m backstroke was a few days later, my heats didn't feel great however I got my self into lane 3 for the final, this meant I was seeded third fastest. My final didn't feel too great either but I had a strong swim and finished 4th again in a time just outside of my PB in 2:04.9. I was again 2nd 17 year old.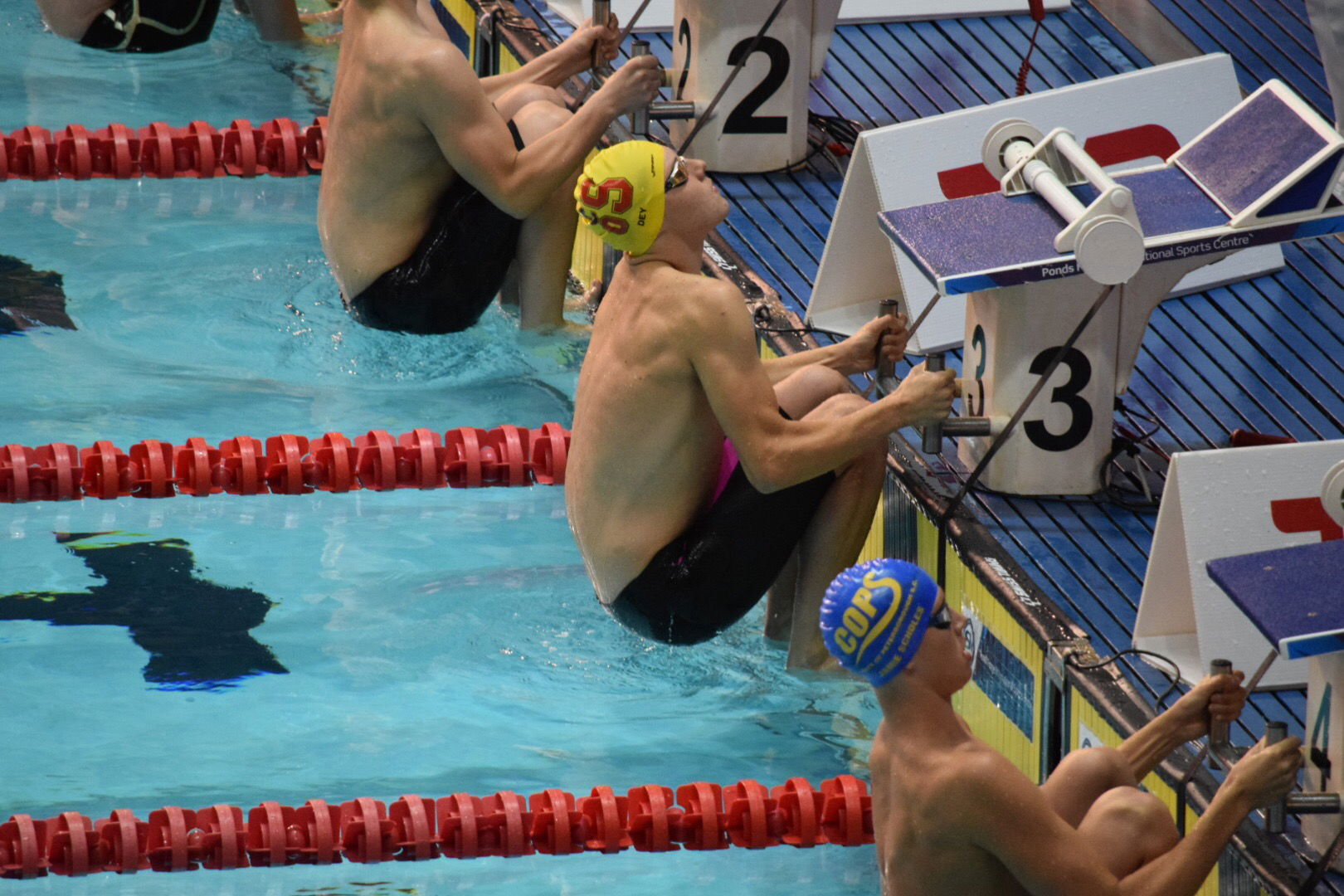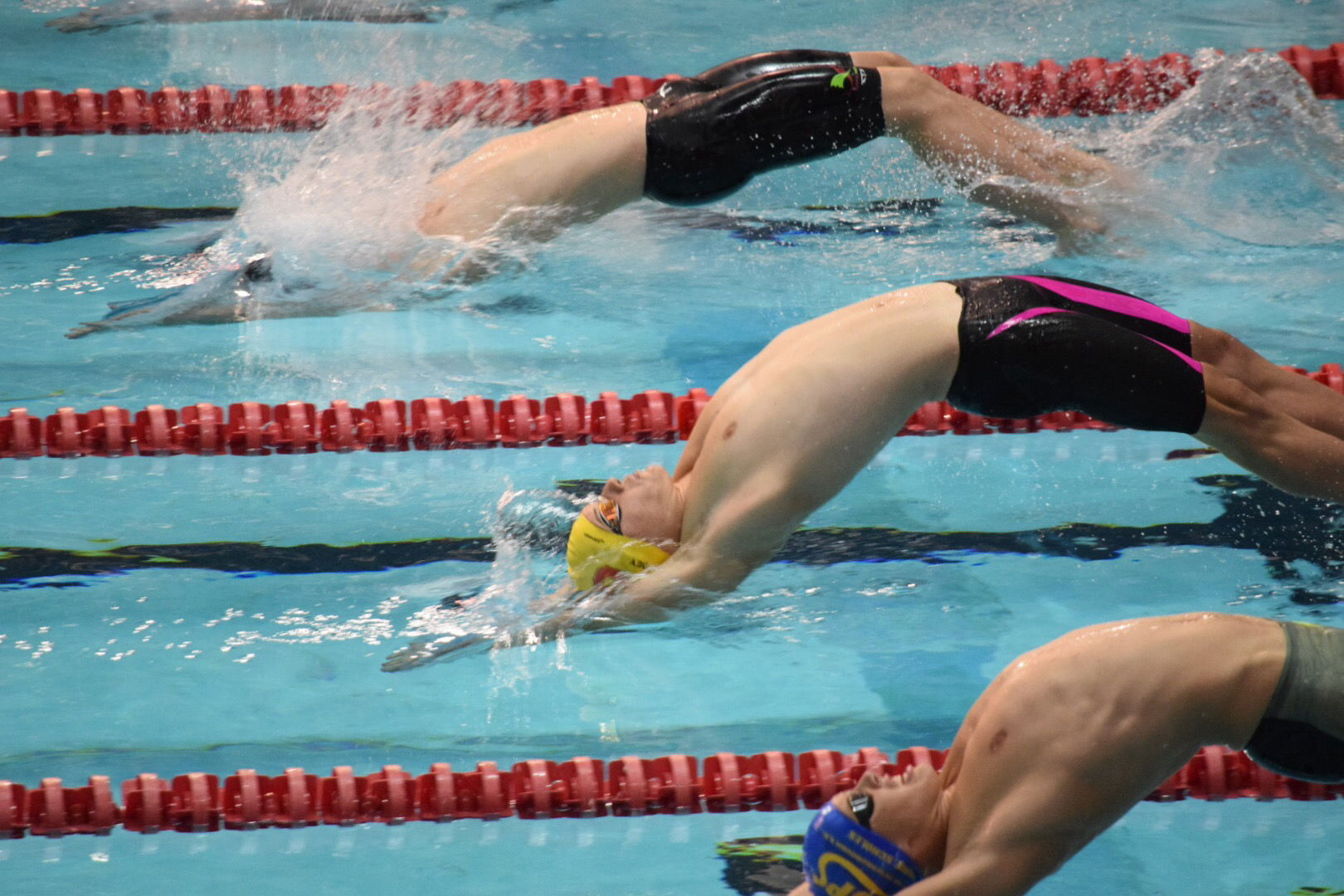 Looking forward to August
Next month I will competing in the AJ Bell London Triathlon in hope of qualifying for the World Junior Championships in Gold Coast, Australia. I will then have a small preparation camp in Ipswich with the England Talent squad before flying out to Riga, Latvia to compete in my first European Cup race. I'll tell you all about it in next months blog.