July has been a quiet month for me in racing terms, as I have been focusing on training in preparation for the World Junior Championships Qualification race which will be held in Parc Brynn Bach, Wales at the start of next month. Training has been going well.
Loughborough University Performance Squad
I took the opportunity this month to go down to Loughborough University for a week to train and use the facilities. I was invited to train with the university performance squad by the head coach. I had met some of the coaches and athletes on various England training camps but It was great to meet the rest of the coaches and get familiar with the rest of the athletes that I will be training with when I go to university in a couple of months. There is some great talent and I came away enthused and re-assured that I will be going into a great environment and I'm now really looking forward to making the move in September and join the squad.
Trafford Grand Prix
My only race this month was a 3k track race. I have been putting a lot of miles in over the winter season and despite a few set backs with injury and me going over on my ankle I wanted to see what improvements I had made with my running. The Trafford GP is held every Tuesday and is primarily for field and track athletes. It is an opportunity for them to get qualifying times and distances in order for them to enter national championships. Generally speaking the standard is very high as the track is regarded as a fast track and sees athletes travel from far and wide to compete. This was my 2nd ever 3k track race and it had been 3 years since I had done it last.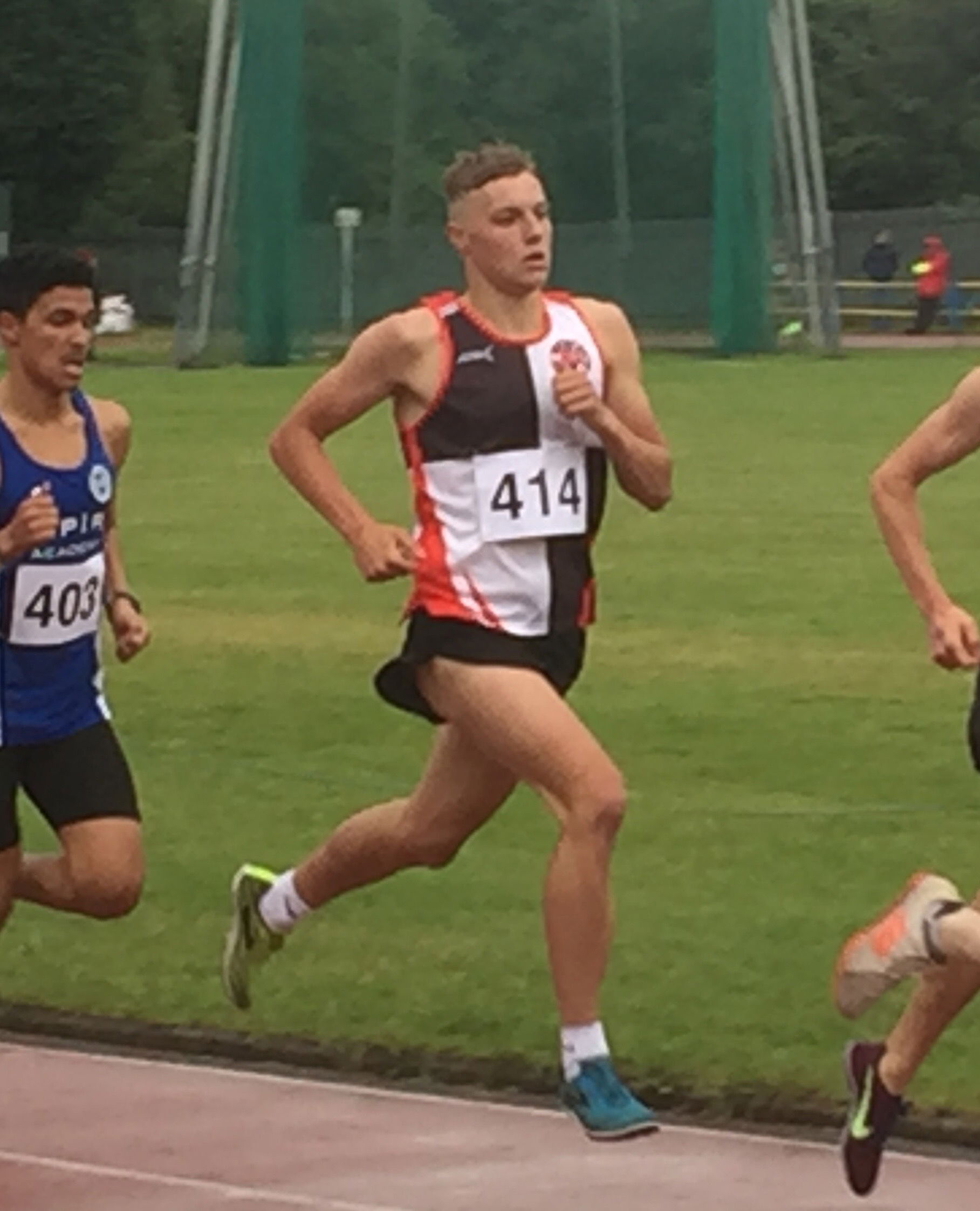 I was conscious of the pace and wanted to try and run an even paced race throughout which I am pleased to say I did. I ended up running a 35 second PB finishing in a time of 8.35 averaging 2.52 per kilometre, which was encouraging and has given me confidence ahead of the big month ahead of me. Looking at the British rankings at the time this put me in 33rd place in the country for this distance at u20. So was very pleasing.
England Talent Training Camp
The end of July saw me attend a training camp with the ENG (England Next Generation Squad) in Leeds. This was a good camp to get some training in before I start my taper for next month's races. The Highlight of the camp was doing some sessions with the Brownlee brothers. A small group of me and 3 of the other older lads went out for a long ride with them out on the Yorkshire dales which was really enjoyable. It was nice to get to know Alistair a bit better after meeting him at the European championships. This was my first-time meeting Jonny and I really appreciate the opportunity to train with the current Olympic champion and Olympic silver medallist. We also did some open water swim session with them where we had a few small races.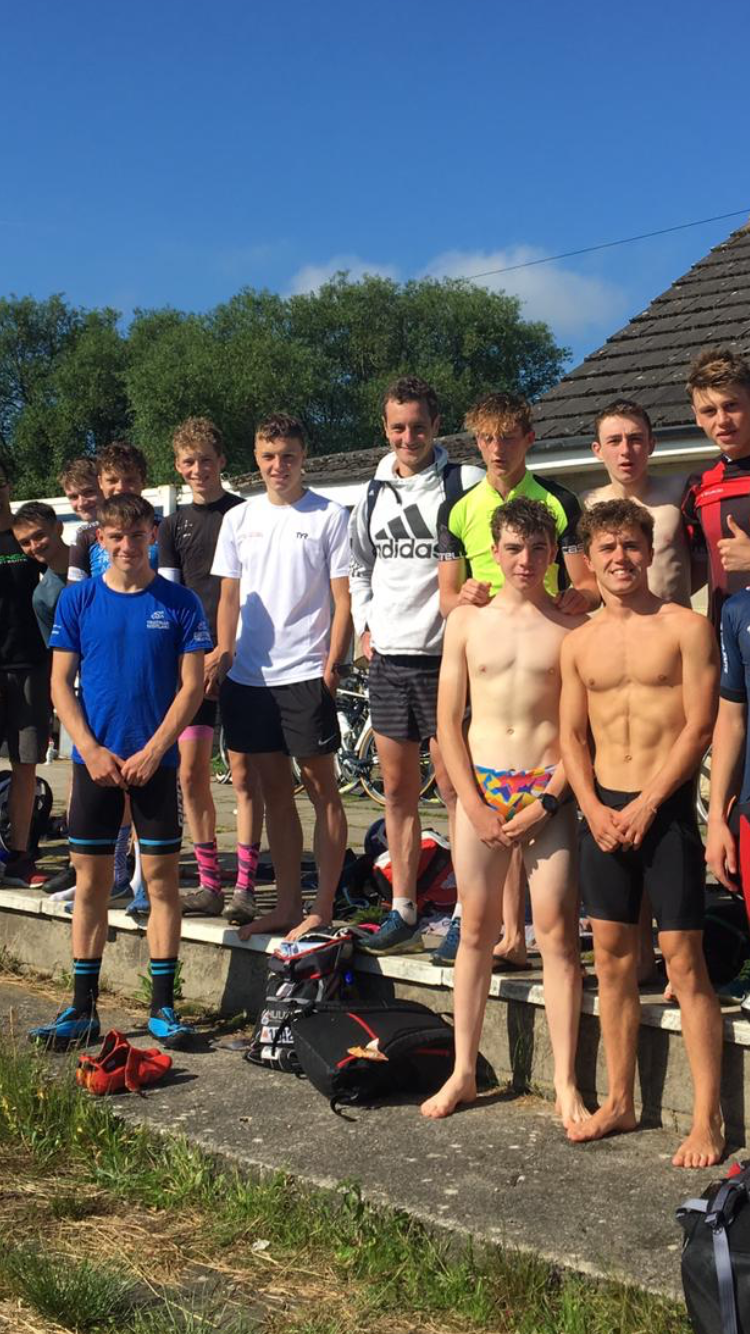 We also did some technical riding/ racing with some of the other senior athletes racing on the ITU WTS (World Triathlon Series) circuit such as Alex Yee (2nd at Abu Dhabi) and Tom Bishop. We did this session at the Brownlee centre bike circuit which was a world class facility. Now I will be easing down on training in order to prepare for my A race of the season next week, hopefully I will perform well and I will update you all next month as to how I did in my blog.