What a month June has been! This month has been filled with ups and downs, however I'm very pleased with the form that I'm in. I have competed in 3 triathlons this month, the first was held at Blenheim Palace on the 3rd of June, my second race was AJ Bell World triathlon Leeds a week later, and my final race this month was the Elite Mens / Juniors British Triathlon championships held in Cardiff.
Blenheim - Youth Olympic Games Qualifier
This was the first stage of the qualifying process for the Youth Olympic Games. The first 4 athletes would then be selected to race in Banyoles, Spain, where the fastest Brit athlete would qualify for the Youth Olympics. The race was shorter than the distance for Banyoles for some reason as the swim was around 300m, the bike was 13k and the run would be around 3k.It was an early start as we were the fist race to go. We started from a deep-water start the means we were all in the water as they set us off. The swim went well and I led the entire way, I came out of the swim first and had a long hill to run up to get to transition. As the swim was so short, a large pack of around 13 came together on the bike, on the second lap on the bike an athletes front wheel went into my rear derailleur. This caused it to snap off and break some of my spokes and crack my frame in the rear triangle forcing me to stop. Me and the other 4 athletes that crashed then had a long walk to the finish area. As this was a very important race to achieve my aims of the season we logged an appeal, as the crash wasn't my fault. British triathlon then rejected my appeal saying that they believe I would have come 6th even though I have never placed outside of the top 2 in that age group. I was very disappointed to say the least. Crashing out in the qualifying race in what was my main focus for the year and having my race bike wrote off didn't make for a good weekend. Fortunately Windwave / Colnago came to my rescue and provided me with a new frame in the shape of the V2-R.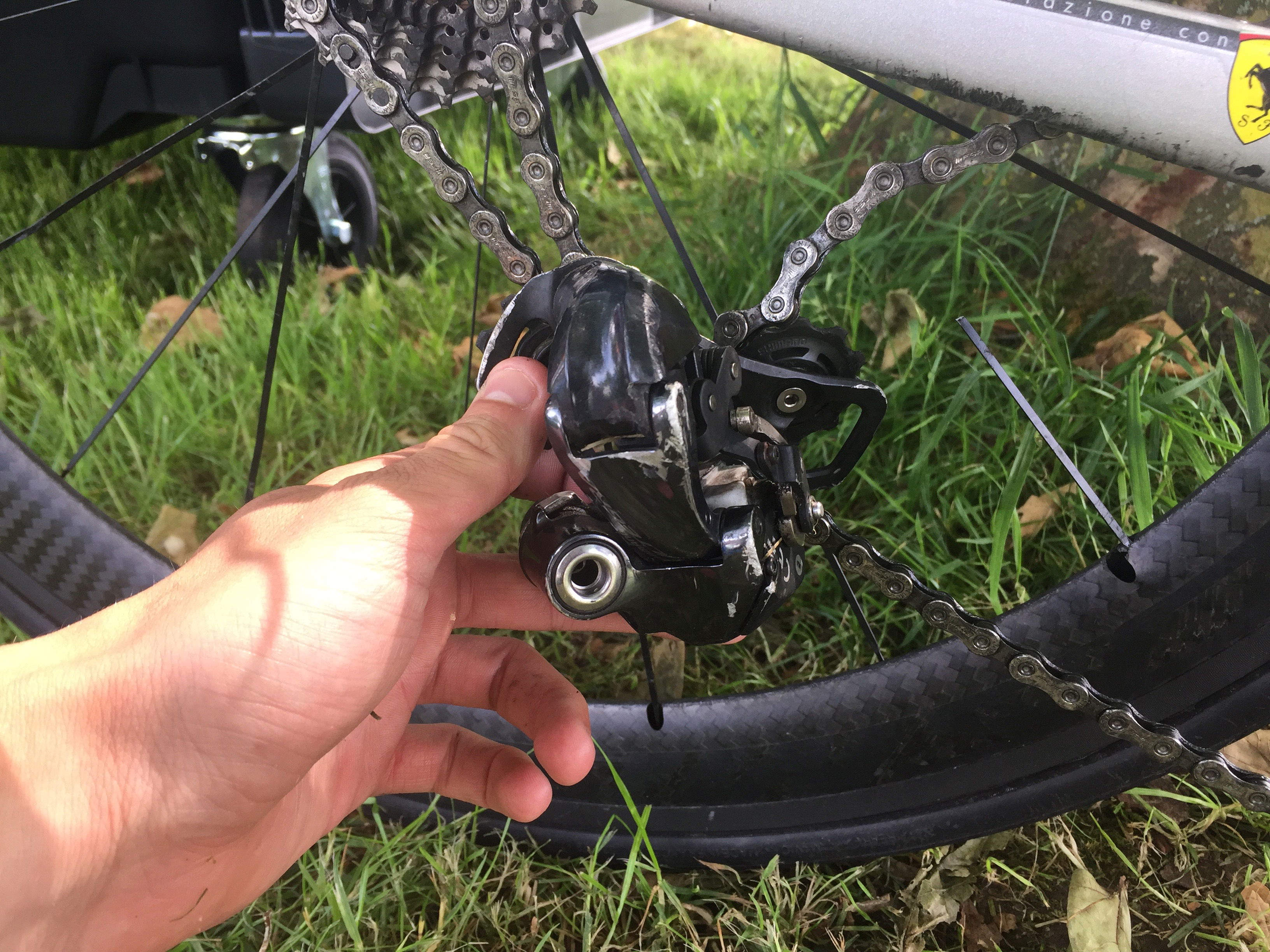 Leeds - AJ Bell World Triathlon
The following weekend saw me compete at the A J Bell World ITU event at Leeds, an event I had won the previous year. This race was part of the British Junior Super Series and was at super sprint distance (400m swim, 10k bike and 2.5k run). Having trashed my race bike the previous week Dave Brown at Cycle Addicts managed to sort my race wheels out which I used and I raced on my training bike. My swim went really well as I took the lead straight away from the pontoon start. I came out of the water 17 seconds ahead of the rest of the field.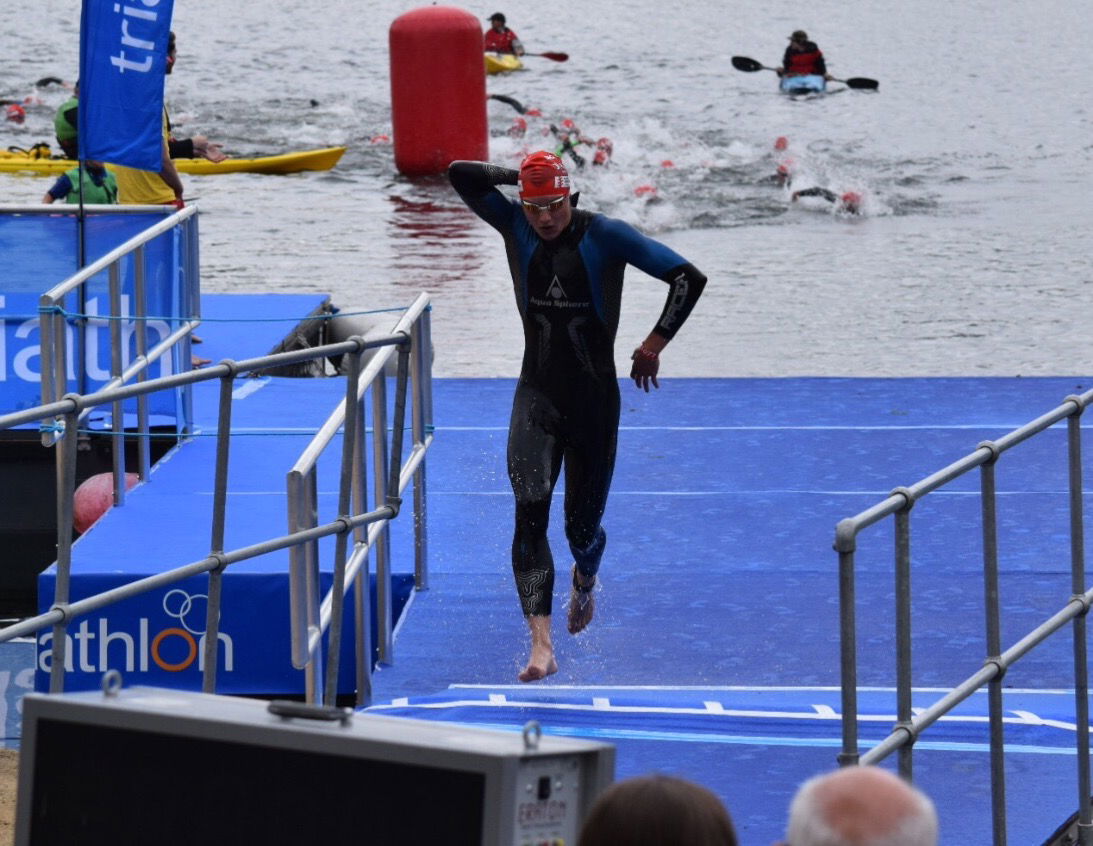 I gained further 13 seconds in transition. This gave me a 30 second lead going onto the bike. I time trailed the bike until about 8k where an athlete caught me.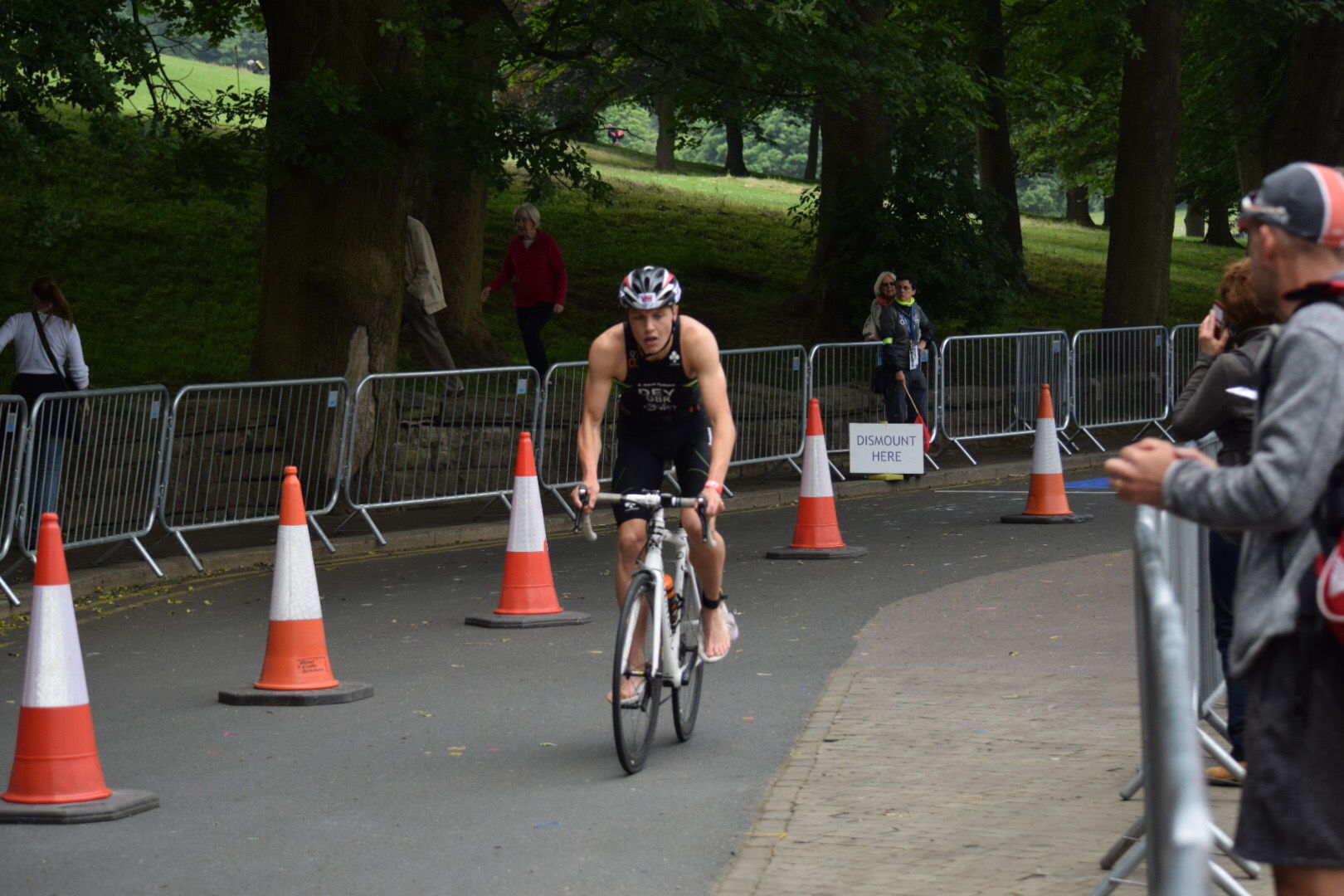 I then came into transition with around a ten second lead as the large pack behind me was working together to catch me. I ran as fast as I could after using a lot of energy on the bike and managed to finish first by 13 seconds.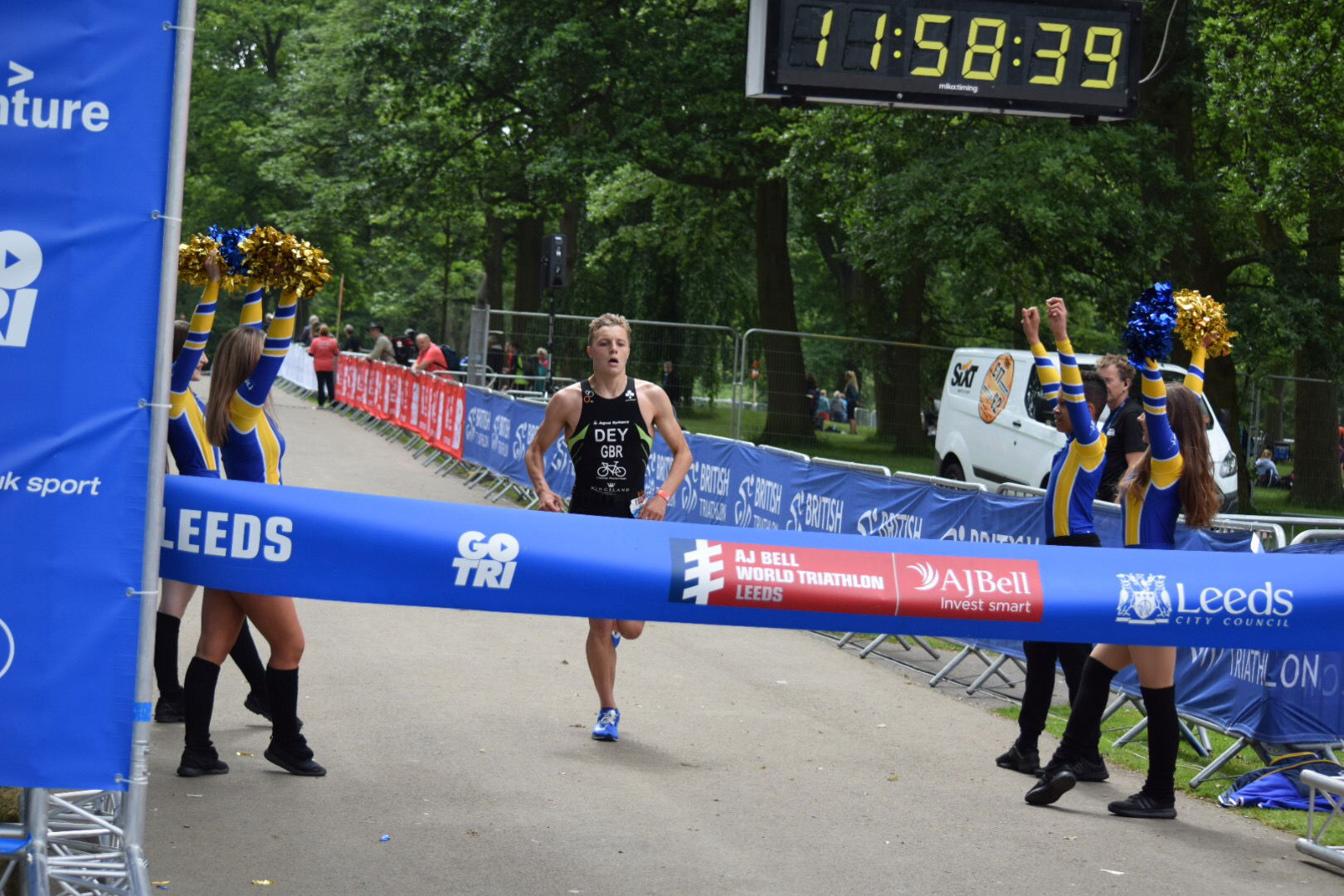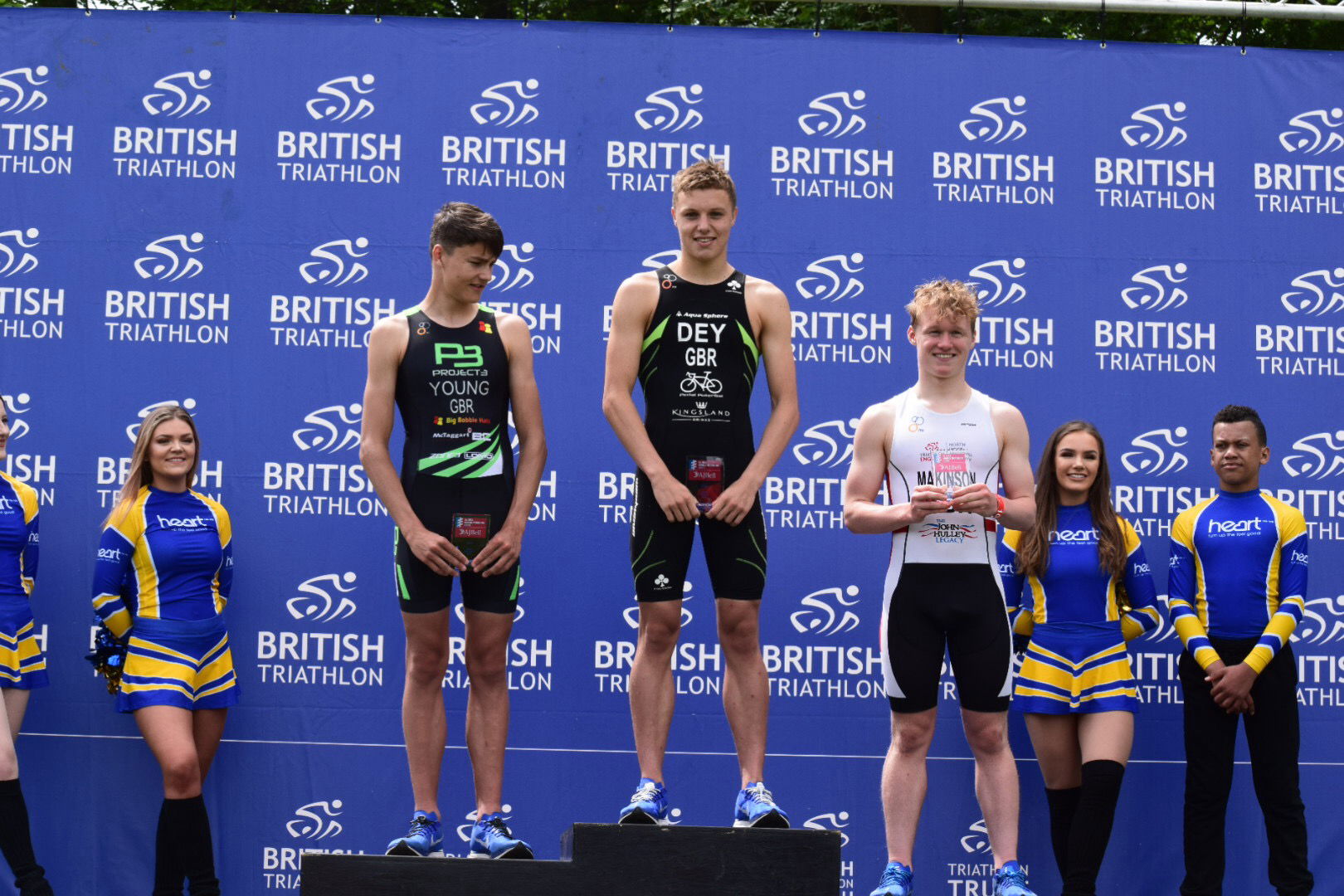 Cardiff - Elite Mens British Championships
This was a sprint distance race (750m swim, 20k bike, 5km run), and my first time racing against elite seniors. It was a great opportunity to see how I compare against them. I was looking forward to trying out my new race bike (Colnago V2-R) The swim didn't start so well as I got pulled back around halfway to the first buoy, I got round it in around 20th but then worked my way through the field to come out in 3rd place just behind Adam Bowden a regular on the ITU World circuit.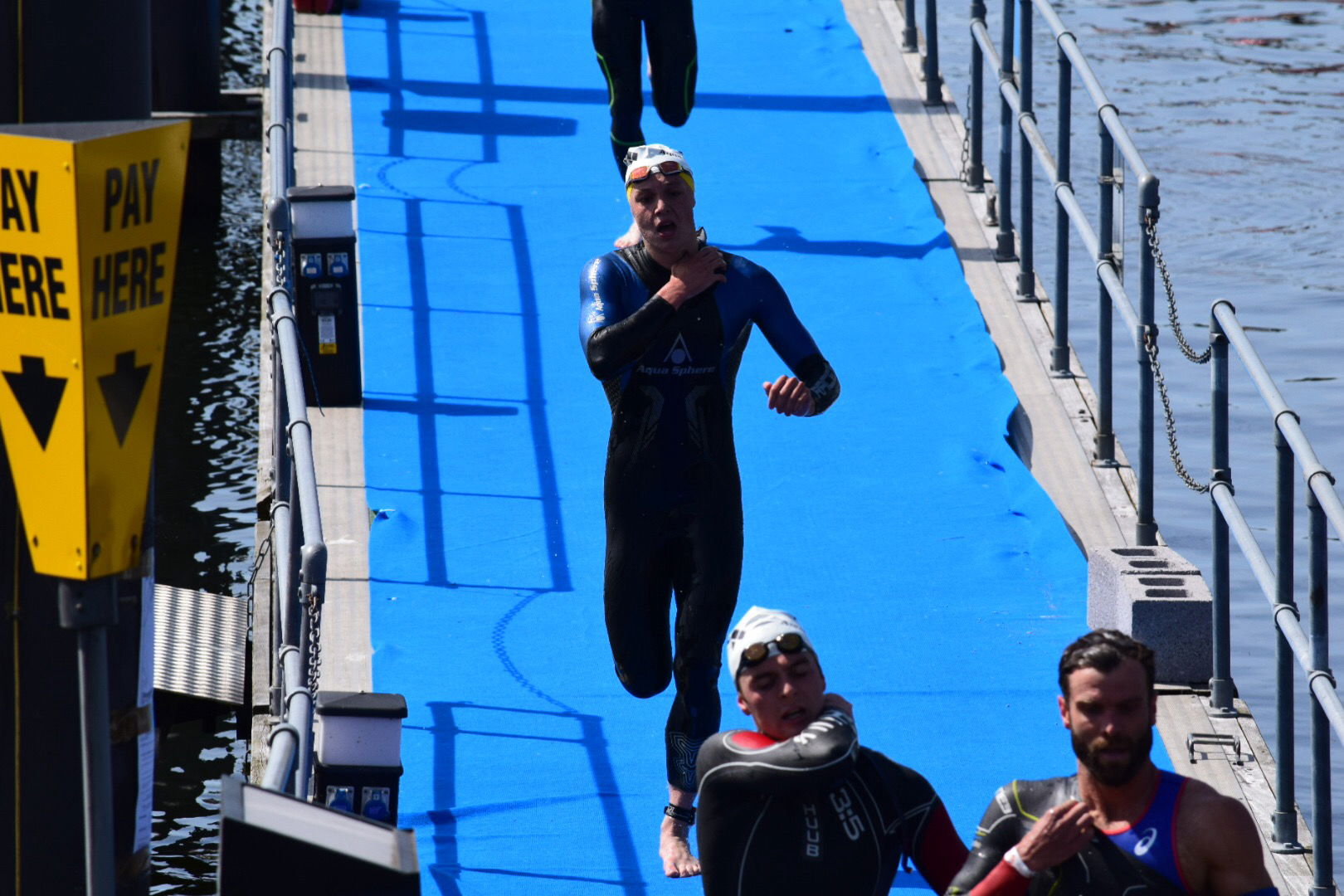 I had an ok transition and managed to get into the lead bike group of what was five riders consisting some of British triathlons well known athletes. It was a lot faster pace than what I was used to reaching speeds of up to 55kmph on the flat straights. During the bike an other athlete bridged up to our group meaning we came into transition as a group of 6 athletes.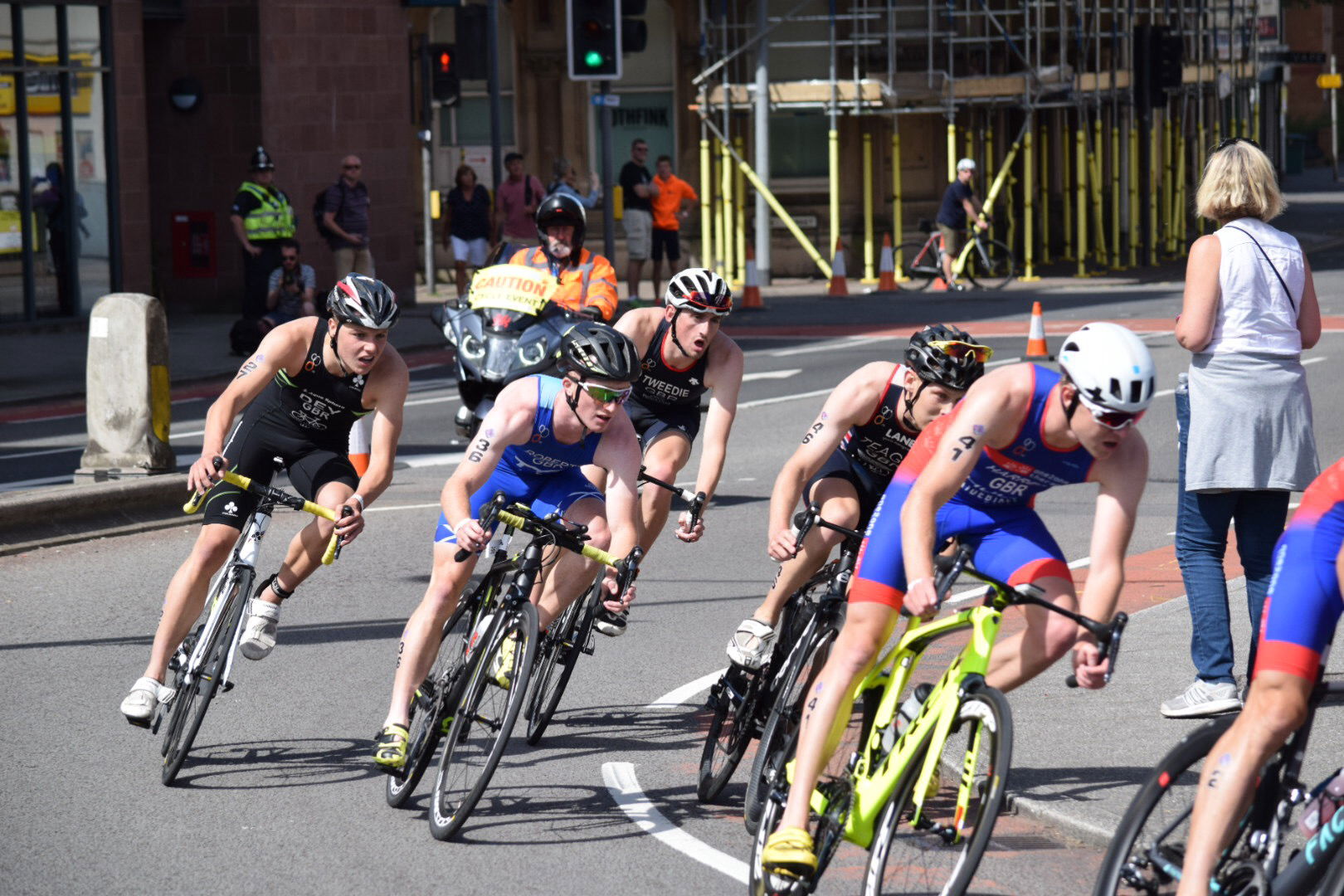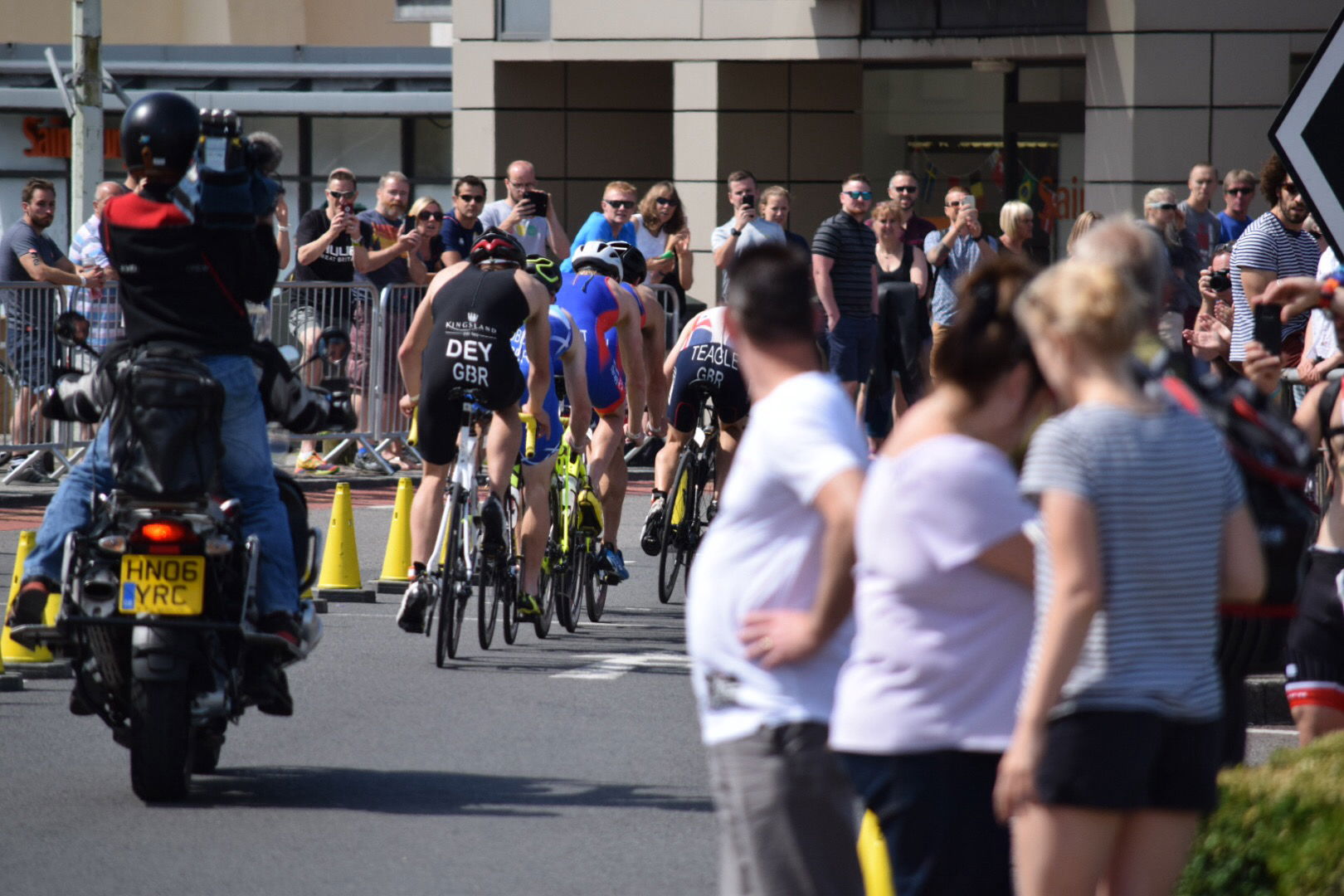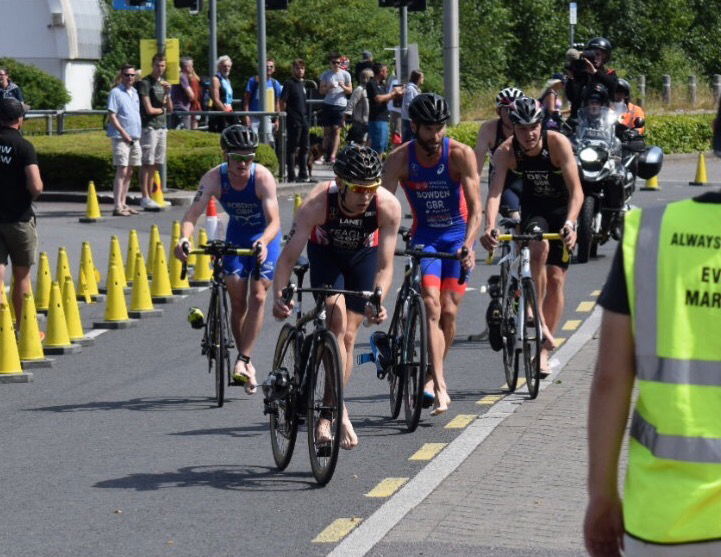 I came out of T2 in first but age and experience from the older athletes soon saw them come past me. I came into the finish in 7th place after running a tough 16.01 5km. I was 4th in the under 23's category and was the fastest junior by 45 seconds.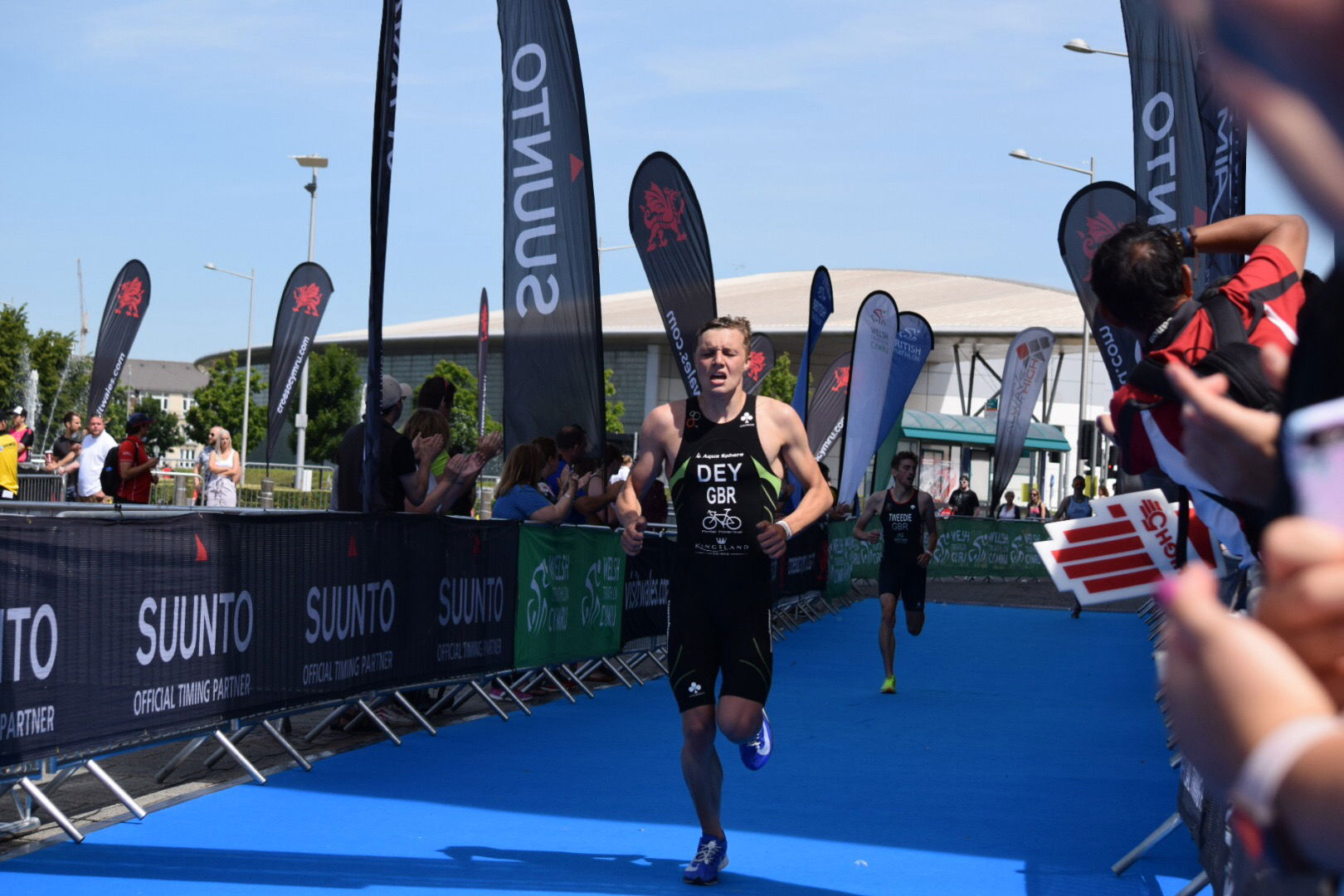 I was pleased with the result, as the people that came in ahead of me were all at least 5 years older than me. It was good to chat with Adam Bowden at the finish line who said a few complimentary words. I was also very pleased on how my bike performed and I can't wait to race on it again
Channel 4 were filming and hi-lights of the race will be broadcast in the next few weeks.
Looking forward to July
Next month I will be competing in the Human Race Triathlon at Eton Dorney, which is a part of the British Junior Super Series. I will also be racing in the British National Age Group Swimming Championships in Sheffield where I will be swimming the 200m Backstroke and the 400m Individual Medley.
As always a full report to follow.