Overall, this month has been pretty horrible and I'm glad to be moving into July with new targets and opportunities. I was expecting to race in three triathlons in June. But as you will read it didn't all go to plan.
European Junior Championships - Weert, Netherlands
The first race of the month was the European Junior Triathlon Championships in Weert, Netherlands, where I would be representing GB. This was a great experience, I really enjoyed most of It and it was a really good opportunity to get to know some of the senior athletes such as Alistair Brownlee and Gordon Benson who were in the senior team.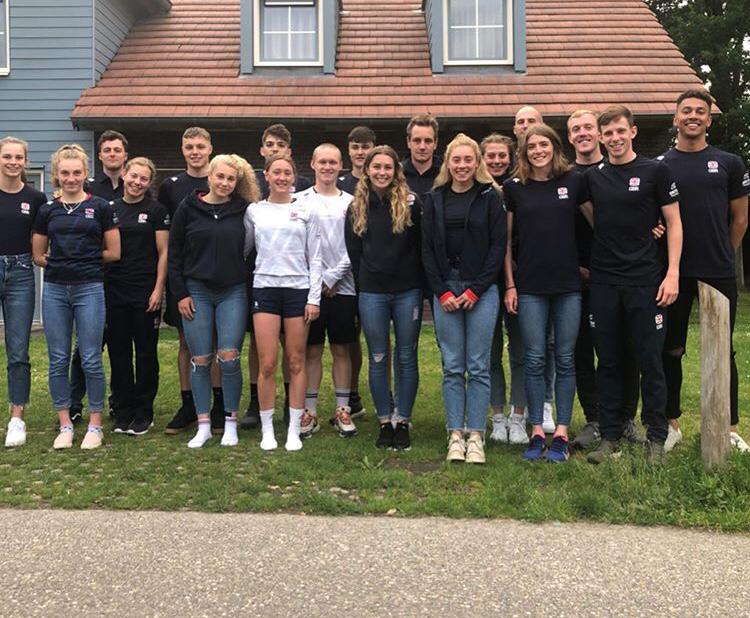 Those who have been following my previous Blogs will know that I recently sprained my ankle, this meant that my ligament and tendons in my ankle were weakened meaning I am more likely to sprain it again. Despite being very careful, I unfortunately went over on my ankle again on a run the day before the race. I couldn't believe it. I was so annoyed. I spoke to the GB physic and was advised to rest it and get ice on it. I strapped my ankle up and elevated my leg hoping to get the swelling down. It was touch and go whether I would be fit to race the next day. Next morning the swelling had gone down a little but my ankle felt stiff. I was determined to make the start which would be late afternoon. I spent the afternoon with ice packs on my ankle and doing gentle exercises with it. I made the decision to race.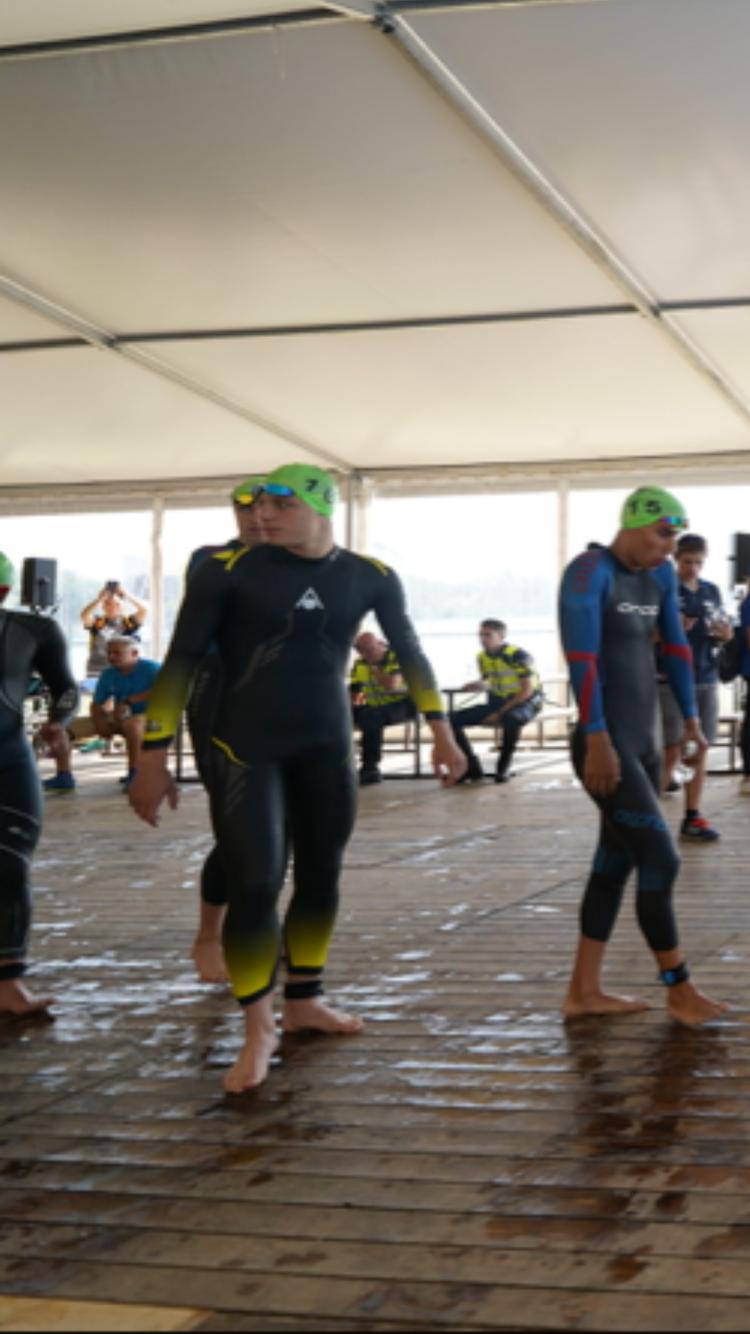 The start was a beach start which meant we lined out on the beach and when the horn went we ran into the water to start the swim. Not the ideal type of start for someone with a sore ankle. Despite my ankle I still managed to come out of the water in 7th after not being able to kick properly. I had a fast transition and I got to the front off the bike. After pushing the pace at the start of the bike nobody else really seemed urgent to get away so the group came together forming a lead bike group of around 40 athletes.After avoiding a few crashes and trying to stay hydrated throughout the bike leg, I got my self into a good position coming into T2. I managed to get out of T2 with the leaders and was I around 3rd or 4th at the 1k marker.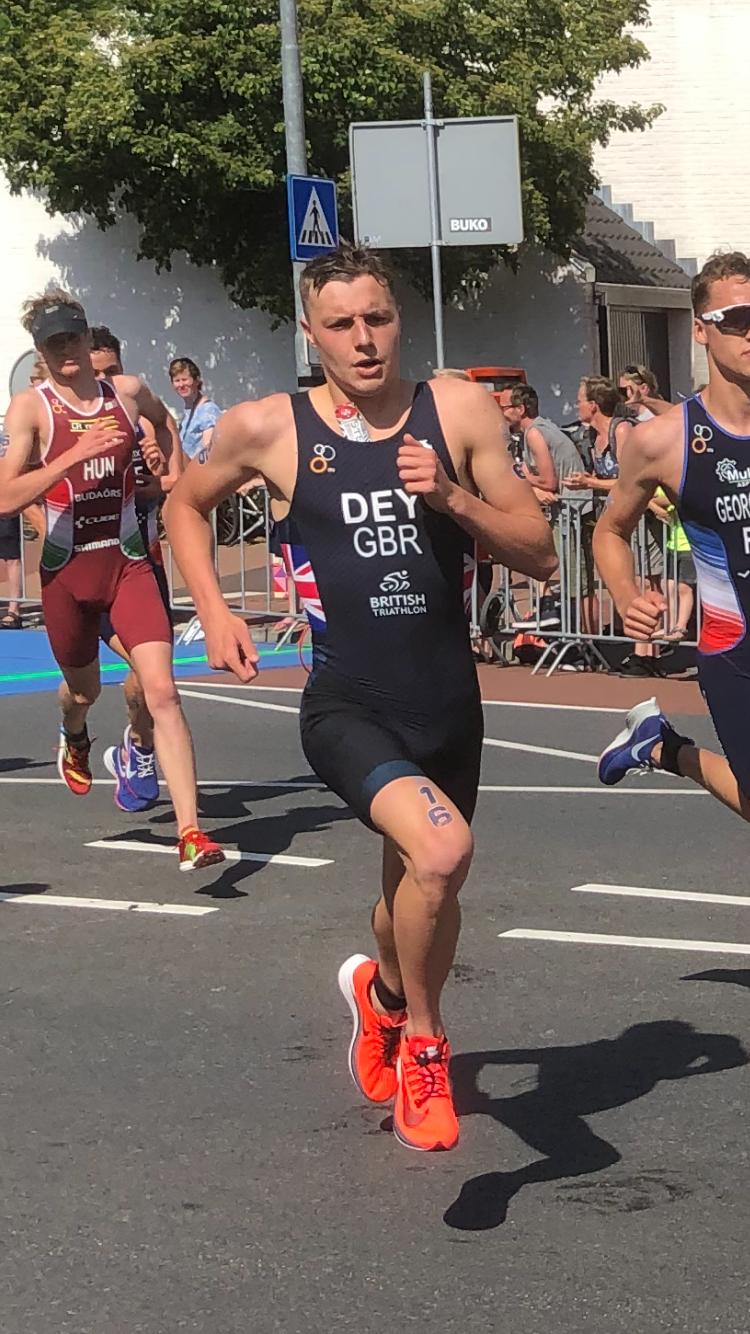 My ankle wasn't feeling great and was giving me a tough time. After another 500m I decided to stop as it was hurting quite badly. This was really upsetting for me and I really struggled to enjoy the rest of the trip after that.When I came home, the Physio recommended to have 10 days off running to allow the swelling to go down and for the ligaments to heal.
British Junior Super Series - Leeds (Withdrawn)
Taking 10 days complete rest with my ankle meant I would have to pull out of the second race I was scheduled to compete in. The British Super Series race at Leeds which would run alongside the World ITU race in Leeds on the same weekend. This was very disappointing as I have had a great deal of success at Leeds winning there the past two years. By missing this race I will also probably be ruling myself out for challenging for the overall British Super Series. A double disappointment. That said it was more important for me to get my ankle right for the rest of the season. I took the time to rest my ankle and to prepare for the Elite Mens British Sprint Championships in Cardiff at the end of June.
British Sprint Championships - Cardiff
The preparation for this race could have gone better. Due to the rest I had to give my ankle, I only had a week and a half to get my running fitness back to where it should be, so I knew that it wasn't going to be the best race of the season for me. My Dad and I travelled down to Cardiff on the Saturday. We visited the venue and I went for a leg stretch and took in the run course. My legs felt heavy. Due to the popularity of the event, (which also saw S4C filming the race) a lot of triathlon / running / swimming related companies were present, displaying their products. It was great to catch up with one of my sponsors AquaSphere who I am a brand ambassador for. They sponsor me with all water related products, wetsuits, training trunks, goggles etc. I also get the Michael Phelps (MP) range of products which need no introduction. I have been really fortunate to have them for a sponsor as they really look after me, and their products are very good. I am especially happy with their latest wetsuit which I wear the Racer 2.0.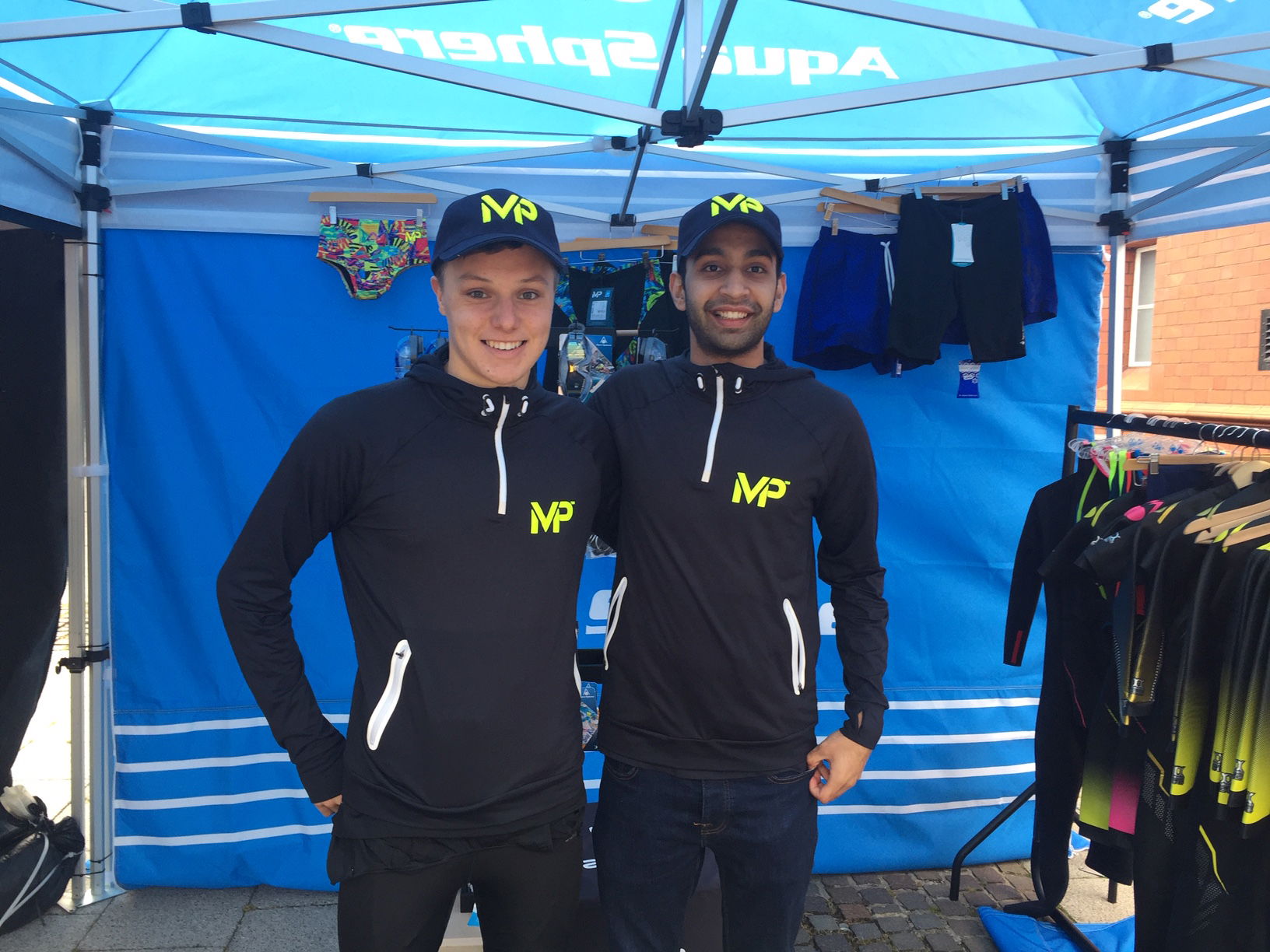 The race had a very strong field, I was racing against some strong U23 athletes and a few seniors which would make for a fast race. The start was a pontoon start and I lead from the start, exiting the water in first place.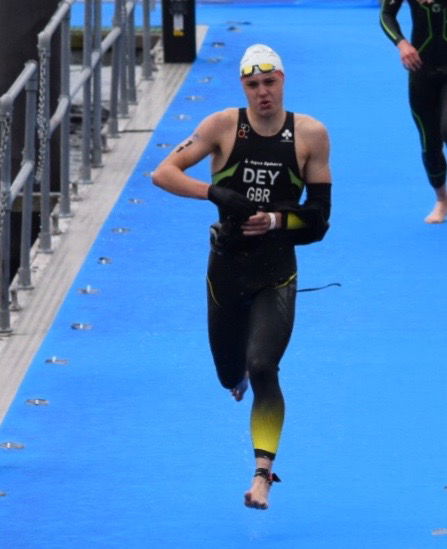 I had a fast transition and got onto the bike with a reasonable gap, this gap then extended to over a few hundred meters at the start of the bike however I ended up waiting for the group behind me as it is much more effective to cycle in a group. I would say I did more than my far share on the bike as some people were missing their turns which slowed the group down. But that's racing, sometimes everything doesn't go as you would like.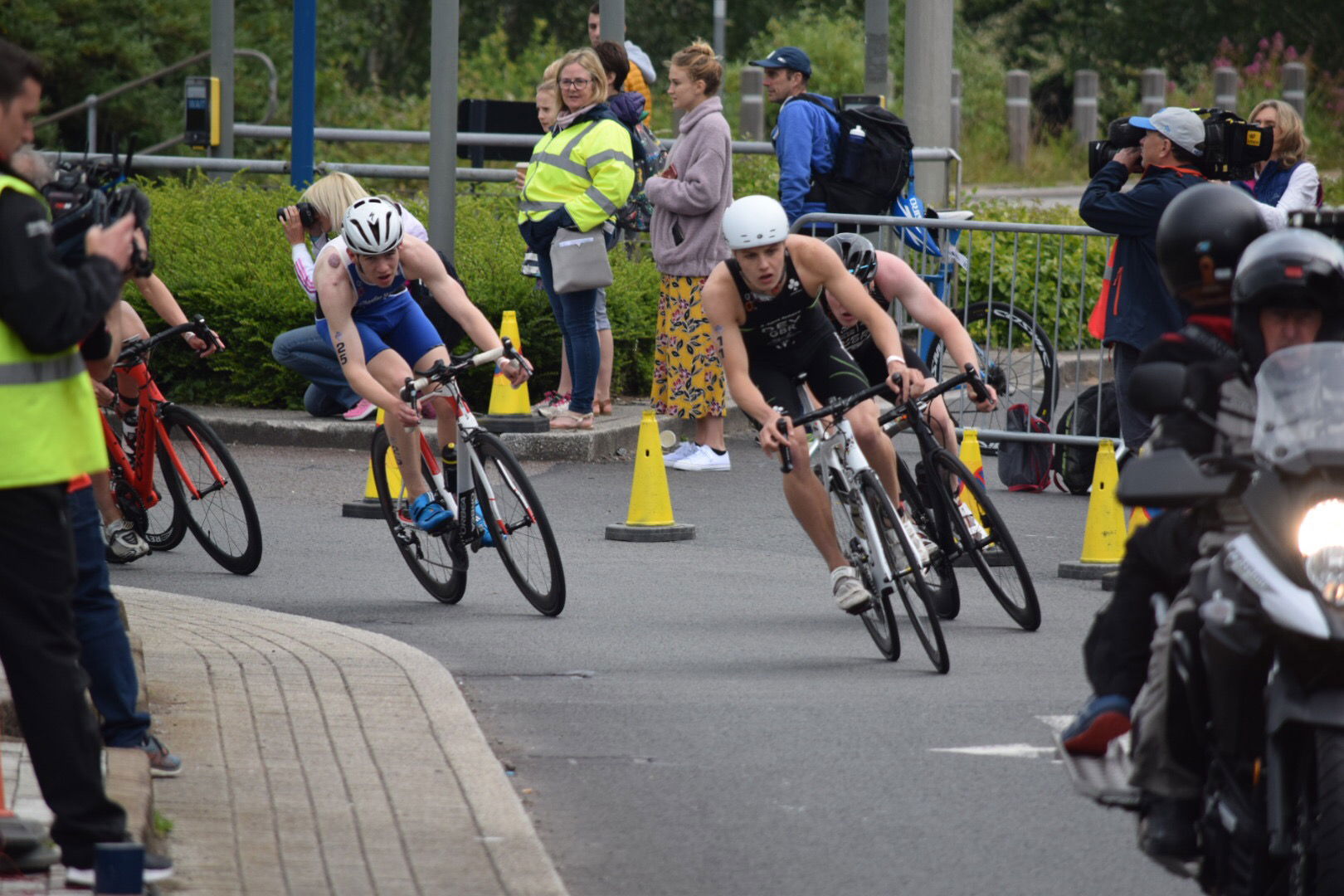 The lead group of 9 came into T2 with around a 40 second lead on the chase pack.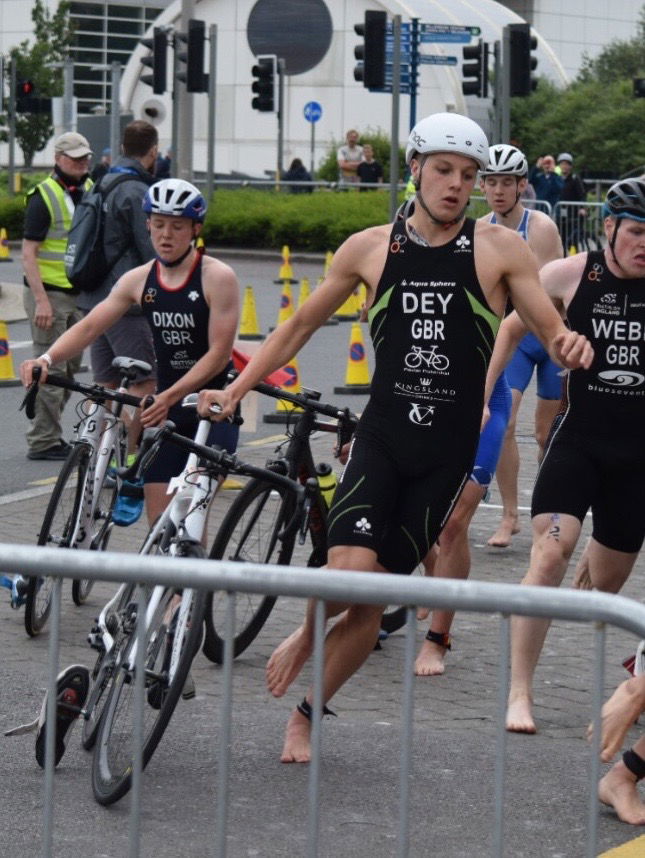 On the run I tried to stay with the leaders for as long as I could by my legs felt terrible after the lack of running I had done.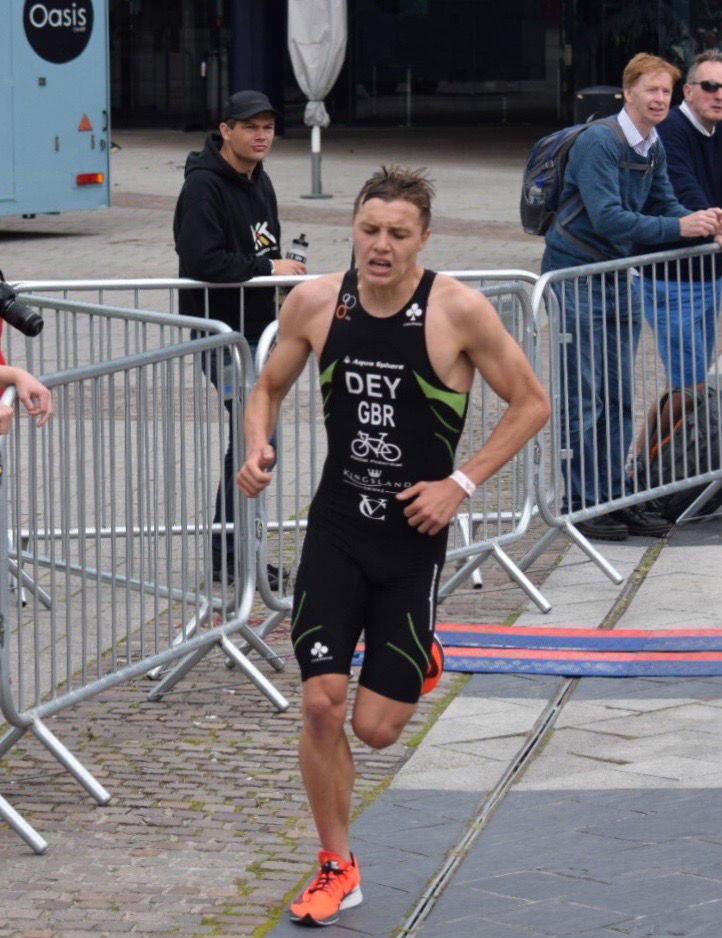 I ended up coming in 6th which was a disappointing result however, I couldn't realistically expect much more than that after the month I've had. Despite the disappointing result I still managed to run 16.05 for the 5k off the bike which isn't too bad, but I know I can do much better.
Looking forward to July
Next month I will be racing a 3k on the track to see how my running has progressed. I will be aiming for around an 8.40-45. I have been invited down to Loughborough to train with the Loughborough Triathlon Performance squad, which is where I will be training from September when I start University. I will also have a week long training camp with the England Next Generation Squad in Leeds. All in preparation for the World Junior Qualifying race at the start of August. I will let you all know how I get on in next months blog.