This has been a quiet month in regards racing as there has been very limited opportunities. That said, I have put in a big shift of training in readiness for my Senior European Cup debut in Tiszaujvaros, Hungary (a place I am familiar with and where I made my international triathlon debut in 2016 as a youth).
This month I should have been racing in Dunkirk for Versailles at the first Division 1 French Grand Prix of the season, however I decided not to race as I would have had to isolate for 10 days upon arrival. Dunkirk would have been a great experience as I would have been able to race against an elite field of triathletes including Javier Gomez (Silver medalist at the London 2012 Olympic Games).
On the back of last month, I was still feeling disappointed that I hadn't made the team for the u23 European championships. I thoroughly believe I was more than capable of making the team, however, I have been using this as motivation to get in the best possible shape for my next upcoming race in Tiszaujvaros. I have been training really consistently which has led to me being arguably in the best shape I have ever been in. One notable day of training was where I set out to ride for 4 hours on my Saturday long ride, however I decided I wanted to explore some new roads and ended up cycling for 2 hours in the wrong direction after my café stop. The ride which I had initially planned to be around 4.5 hours including a café stop ended up being 5 hours 45 minutes of riding whilst being out of the house for over 7 hours. To make matters worse I had only brought a few bars and a gel with me. My riding partner and I both ended up blowing up so bad to the point that we had to stop at a petrol station in the middle of nowhere to get a red bull and some flapjacks just to make it home. Despite only just managing to make it home, it was a good day out in the saddle and I'm sure that I got a big aerobic hit from it topping my fitness up before I start my taper.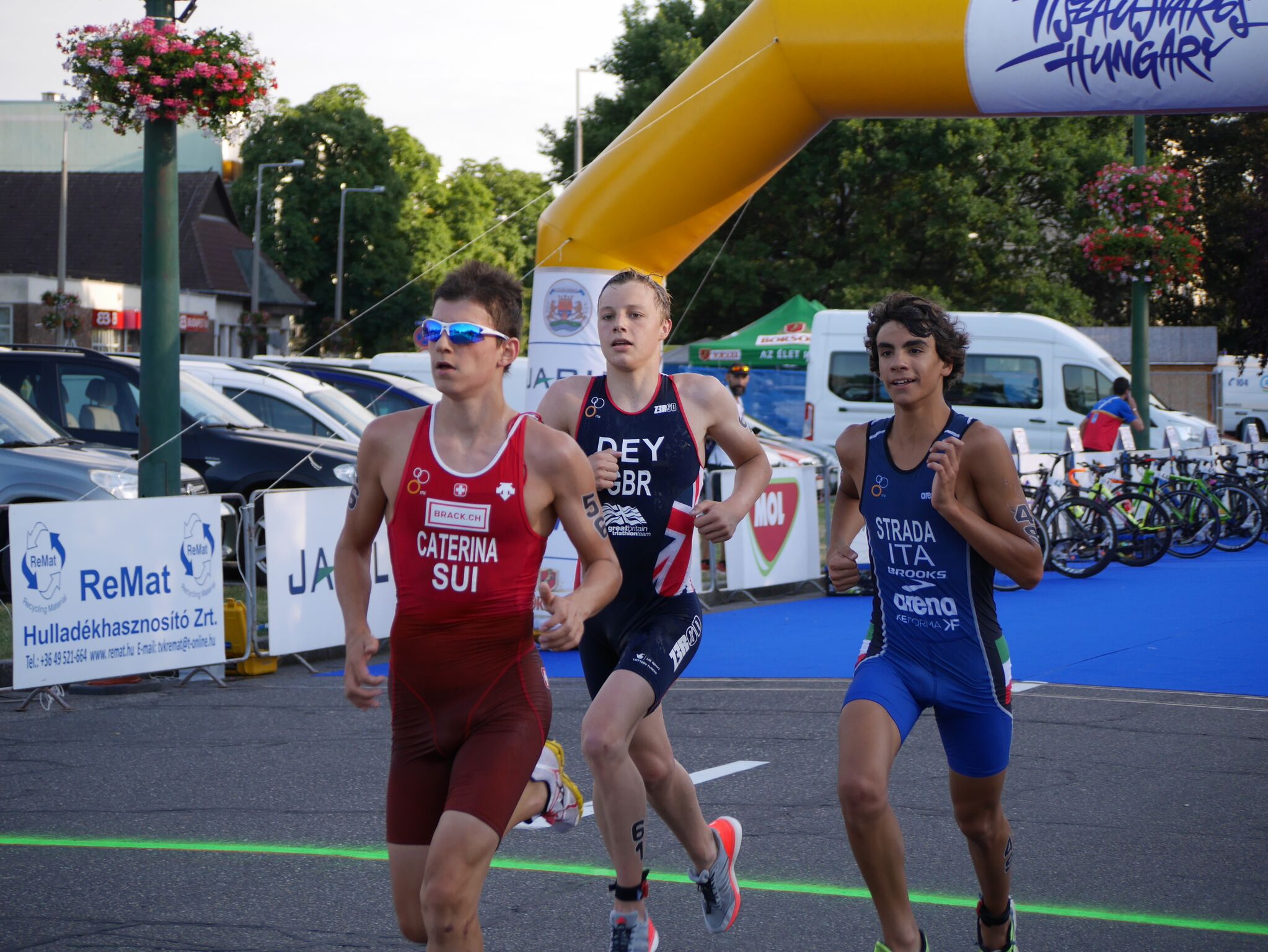 Making my first International Triathlon debut European Youth Championships 2016 (Tiszaujvaros)
Hungary can get really hot at this time of year and I am expecting to be racing in temperatures of around 35'C. In order to prepare for these conditions I am currently running and cycling in additional layers to keep my body temperature high and to get used to performing whilst hot. I will also be doing heat chamber sessions at Loughborough at specific temperatures in order to be fully prepared.
This race will likely be my "A" race for the season. It will be an opportunity to earn points in order to allow me to get starts on the international triathlon circuit. If I come inside the top 8, I will put my name in the discussion for selection for the World U23 championships later this year.
Having now moved upto u23/Senior level, Tiszaujvaros will be my first-time racing against elite seniors. This being my first year in the u23 age group, this race will be a great opportunity to learn and find out what standard I am at currently compared to the elites out there. I have seen the start list and it looks a really strong field with some well established triathletes. European Cups are essentially the 3rd tier of performance in the Triathlon world. The two bigger tiers being World Cup races and the World Triathlon Championship Series.
As always I will update you next month with how I went on. Thanks for reading.