Training has been tough for the past few weeks as I have just recovered from a small niggle in my ankle, which has only slightly been affecting my running mileage. I've also been struggling with very sore calf after all of my runs but I've over come this with lots of stretching and rolling. I seem to have overcome this phase and am now back into running my usual mileage and training well again. I'm feeling strong on the bike, as my winter chain gang has come to an end when the clocks went forward.
Selection for the England Talent Triathlon Squad
I was also pleased to hear I have once again been selected for the England Talent Triathlon Squad for the 2018 season. What does this mean, well I will get to attend training camps over the season with the England talent squad which is great for my development, and a great opportunity to train with the best talent we have in the country. It will also allow me to get access to Physiotherapy and Nutrition support form the governing body, selection also means I have been put forward for SportsAid funding which comes in very handy.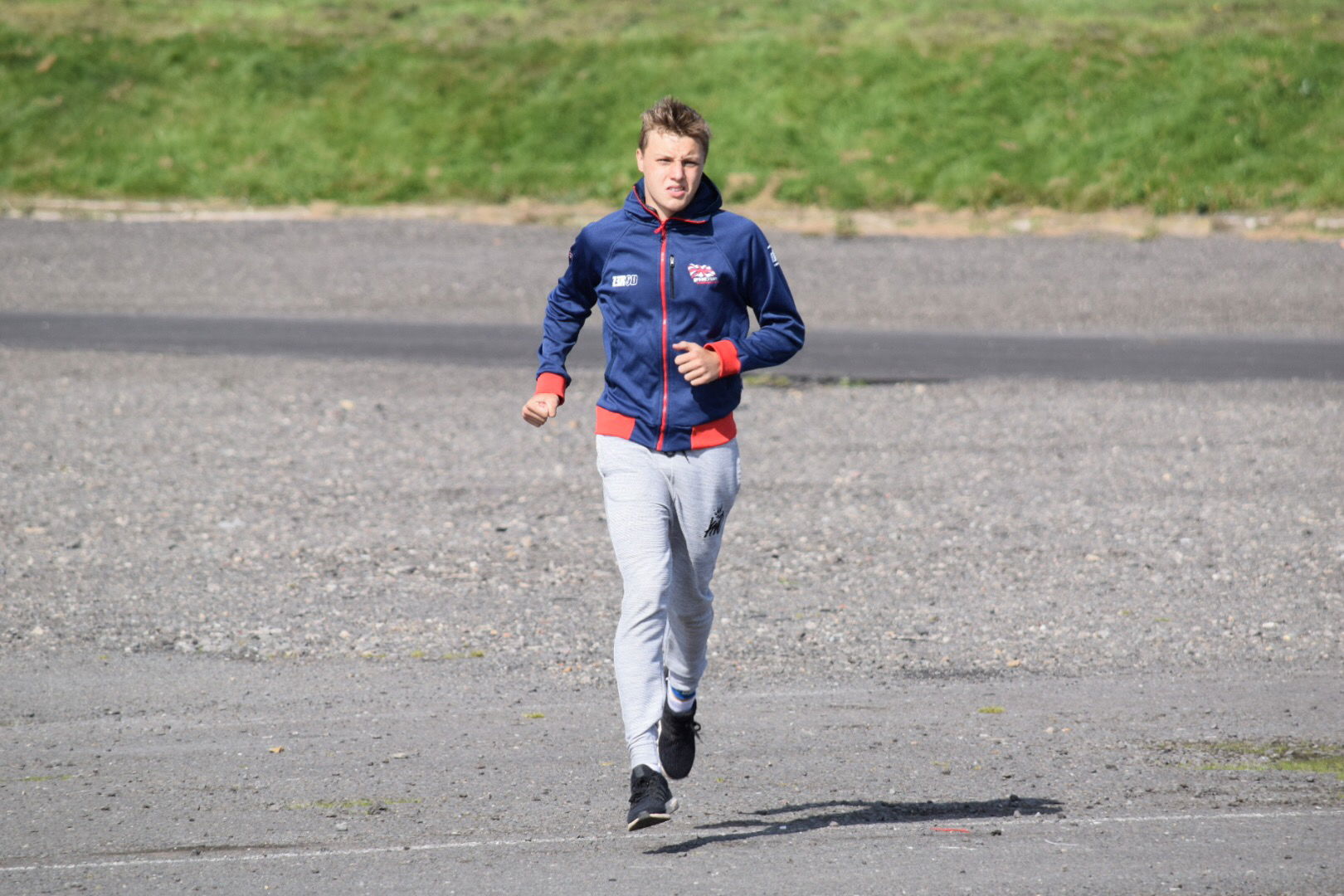 Clash of Events
I realised this month that I had two events that clashed over the same weekend. The Northern 5km road race at Blackpool, which would have been a qualifier for me to represent the North West in the Virgin mini marathon, this event also clashed with English Schools Swimming Championships at Crawley, which was also a qualifier for the World School Games. I had to make a decision and opted for the English schools swimming championships.
English Schools Swimming Championships
I travelled down with the North West English Schools swimming team on the morning of Saturday 24th March. After a long 6-hour drive, we eventually arrived at the K2 leisure centre where the event would be held. That day I would compete in the senior boys 200m Individual Medley and the 200m Backstroke. This year I would attempt to defend my 200m backstroke title which I won last year. This was especially hard as I was still racing people much older than me (eighteen year olds) as I am still only sixteen. This was also made more difficult as the steaks were higher this year because there was an opportunity to qualify for the World School Games in Morocco. My first event was the 200m IM where I placed a respectable 3rd considering this isn't my strongest event. Due to there being no swim down facilities, I had to resort to jogging around the changing room and doing dynamic exercises to help my body prepare for my 200m Backstroke later on. For those who are unfamiliar with why a cool down is important, this is because when you race at high intensity, your body produces lactic acid, this is what makes your muscles feel tired when exercising. To remove this you need to do some gentle exercise to increase blood flow so that oxygen can break this down so that you can race well next time. It was then time to race in my strongest event of the weekend, which was my 200m backstroke. I knew this was my strongest opportunity to qualify for the games. I got off to a strong start and turned at the 50m mark in 3rd place, I then increased my stoke rate for the 2nd 50m and managed to gain the lead at 100m and turned in a 1.01.3 (slightly slower than I usually do), at this point I was feeling the effects of not having a swim down pool and the lactic acid was kicking in. I managed to hold my lead for the 3rd 50m and I was really tiring in the last 50m and I just held on as for as long as I could. I was delighted to finish 1st place in a time of 2.07.0 breaking the English schools record.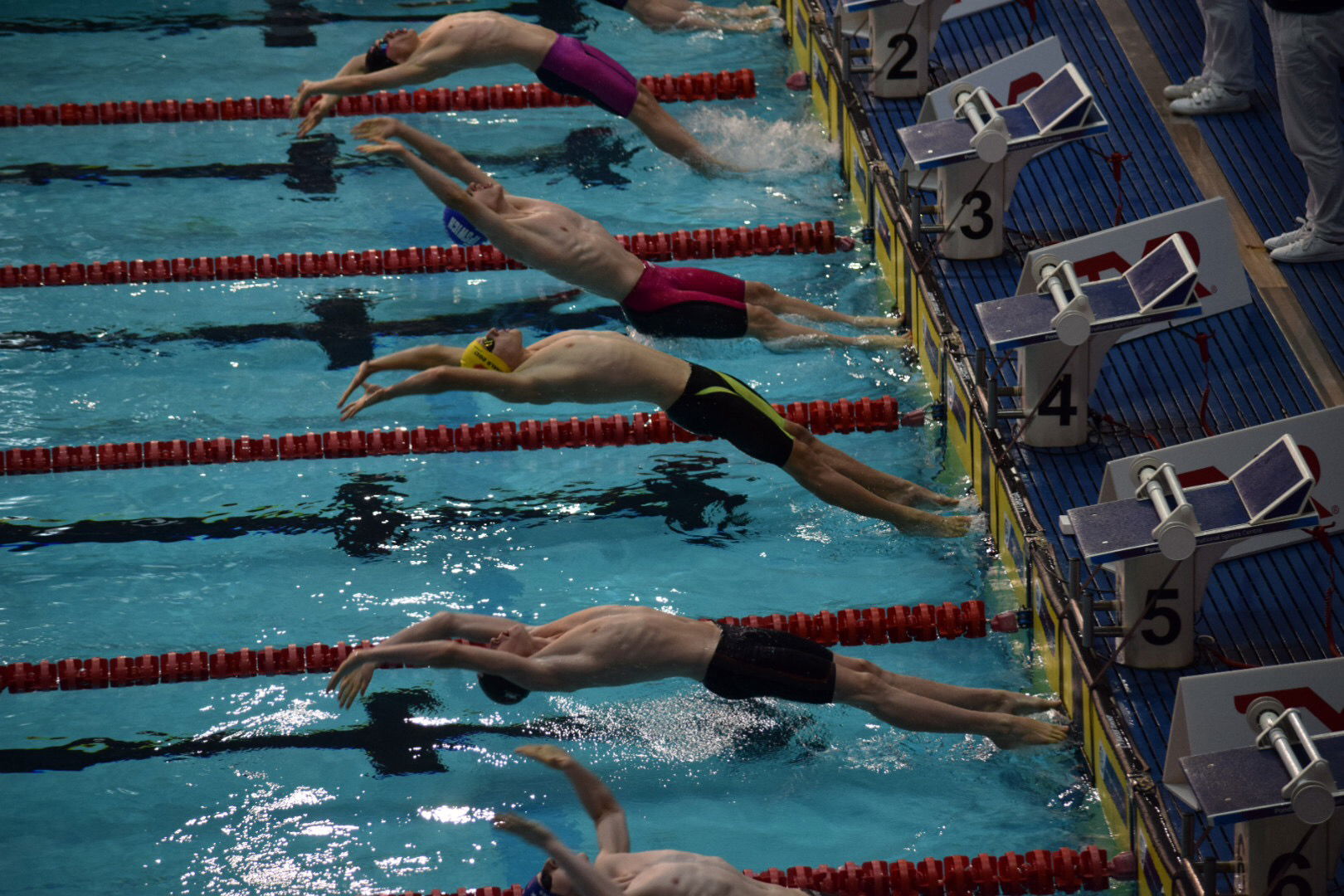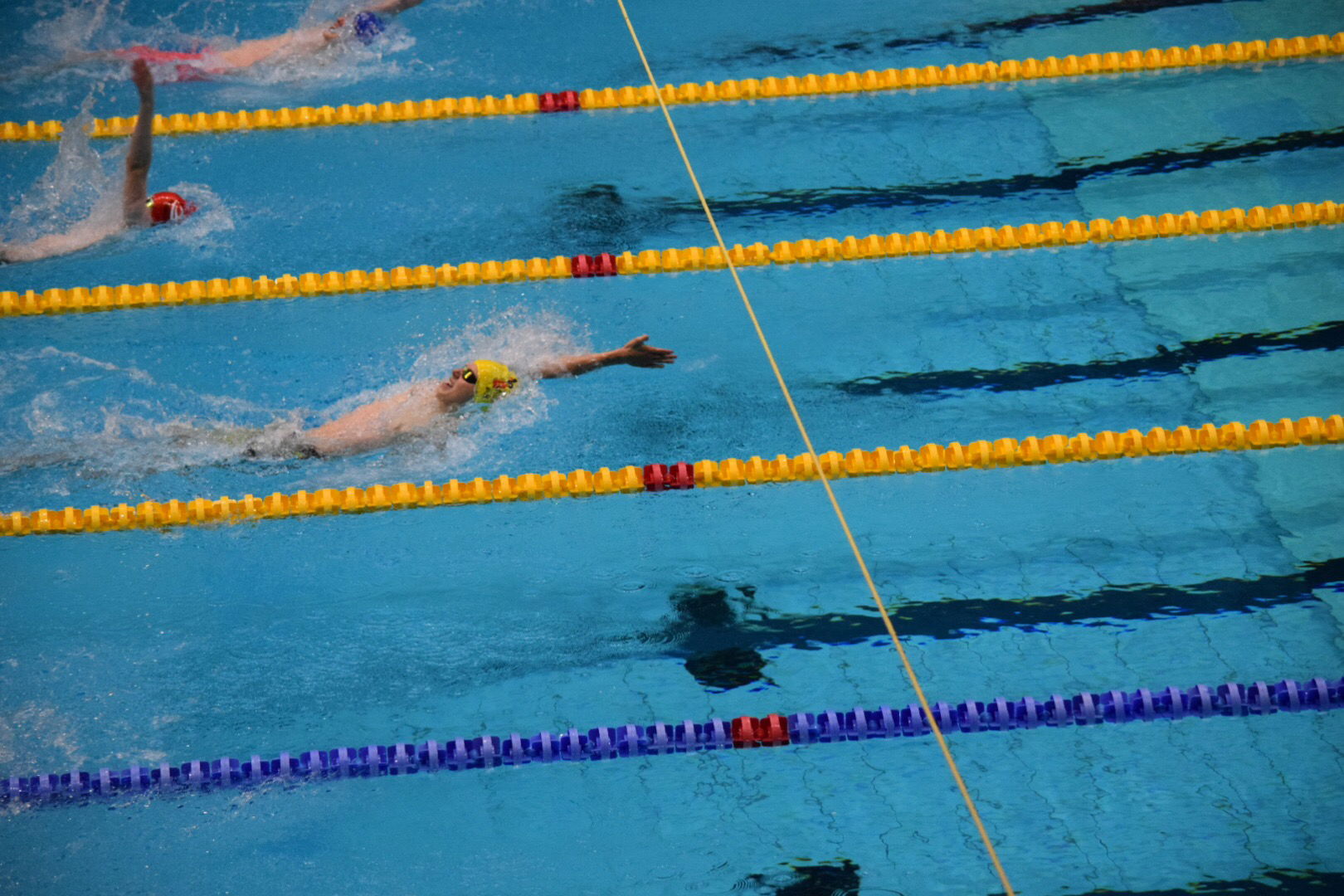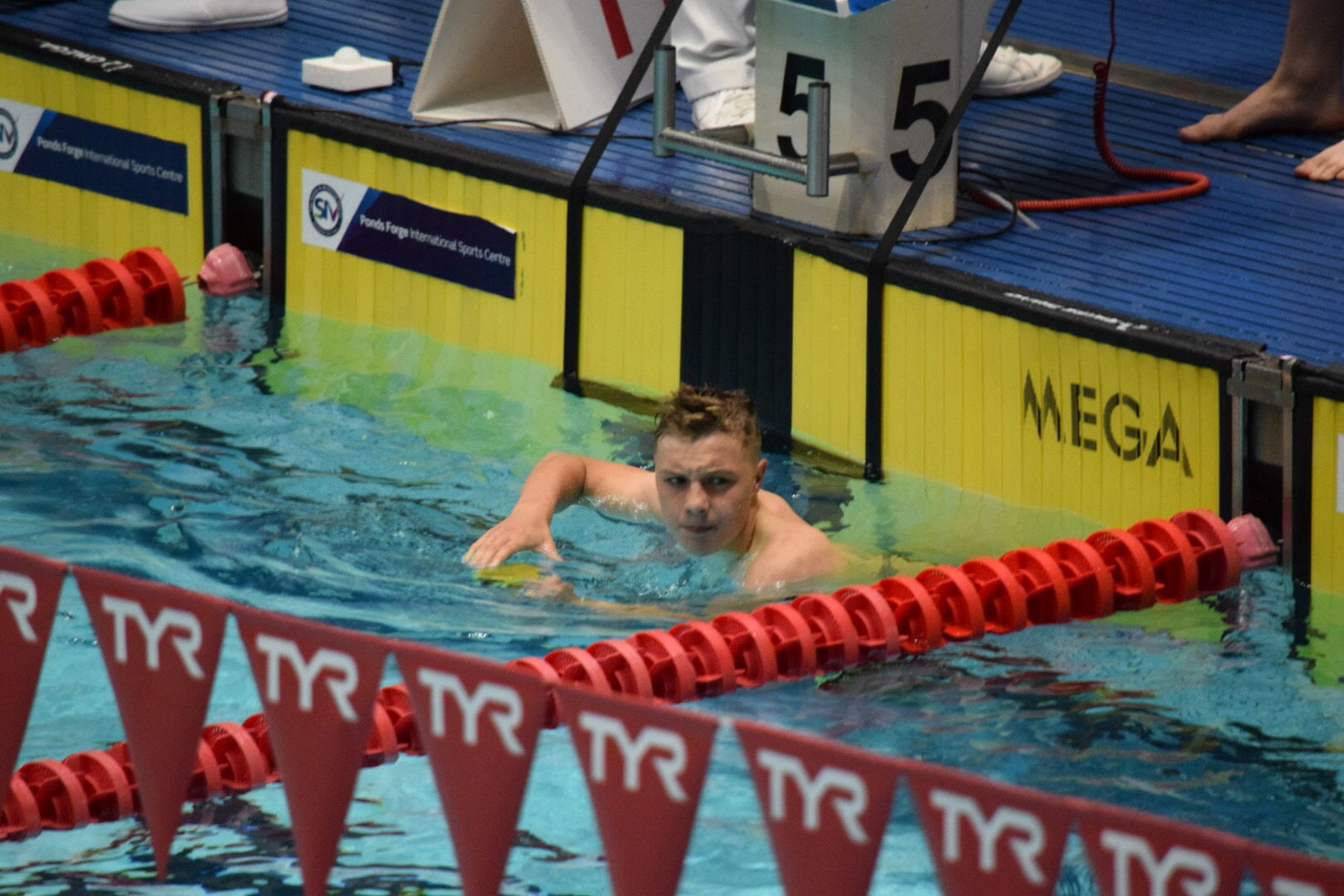 We then stayed in the Gatwick airports Hilton hotel for the night as we prepared for day two where I would compete in the 400m Individual Medley.
I also came third in my 400m Individual Medley meaning I ended my weekend with a medal in every event I raced in. after a long drive home and a rather large McDonalds I arrived at home and went to bed as the traveling had taken it out of me. This week I have been hoping for some good news and this morning I received an email informing I had been selected to represent England in the world school games.
The event will take place from the 2nd of May to the 9th of May. There are 43 different countries taking part and multiple sports including cycling and athletics.
Looking forward to April
Next month I will be attending the British Triathlon Assessment weekend in Loughborough, in order to get a ranking for the British Junior Super Series. Im looking forward to seeing all my competitors and friends and really for me marks the start of the triathlon season so it will be good to catch up.