Yeah its been another rough month.
Despite trying to train and get fit for races I can't seam to get any luck. I wasn't going into the European U23 championships qualifying race in Llanelli with high hopes as I had been ill and sprained my ankle in the weeks leading into the race, however somehow, I managed to make my odds even worse during the race warmup.
In triathlons there are normally 3 different types of starts: deep water (where you start in the water and start swimming from a static position), pontoon (where you dive off a pontoon) and beach starts (start on land and run into the water). This race was a beach start, during the swim warmup I was doing a practice start and dived into very shallow water and hit my face/head on the floor. From that point until the race start, I have very limited memory. I stood on the start line feeling pretty dizzy and disoriented.
The start didn't go too well and I was at the back of the field. I was struggling to swim in the correct direction however after I had swum into a couple of the people around me, I eventually started swimming the right way. I then manged to swim through to the front of the field and end up leading out of the water by a considerable margin.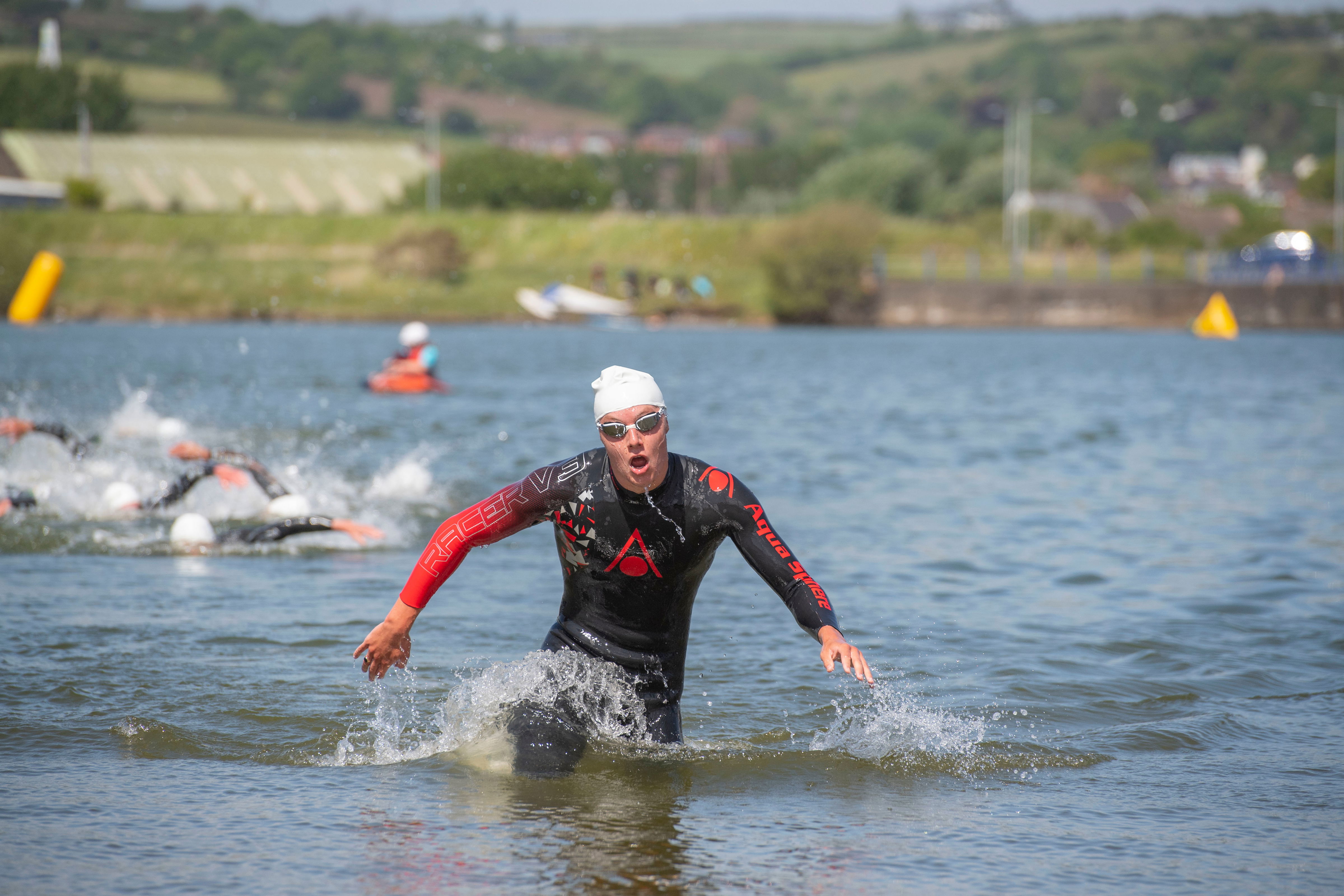 When I mounted my bike, I could tell something didn't feel right. I did'nt have much balance and my legs felt weak. This along with mechanical issues meant that I found myself dropping back throughout the field on the bike.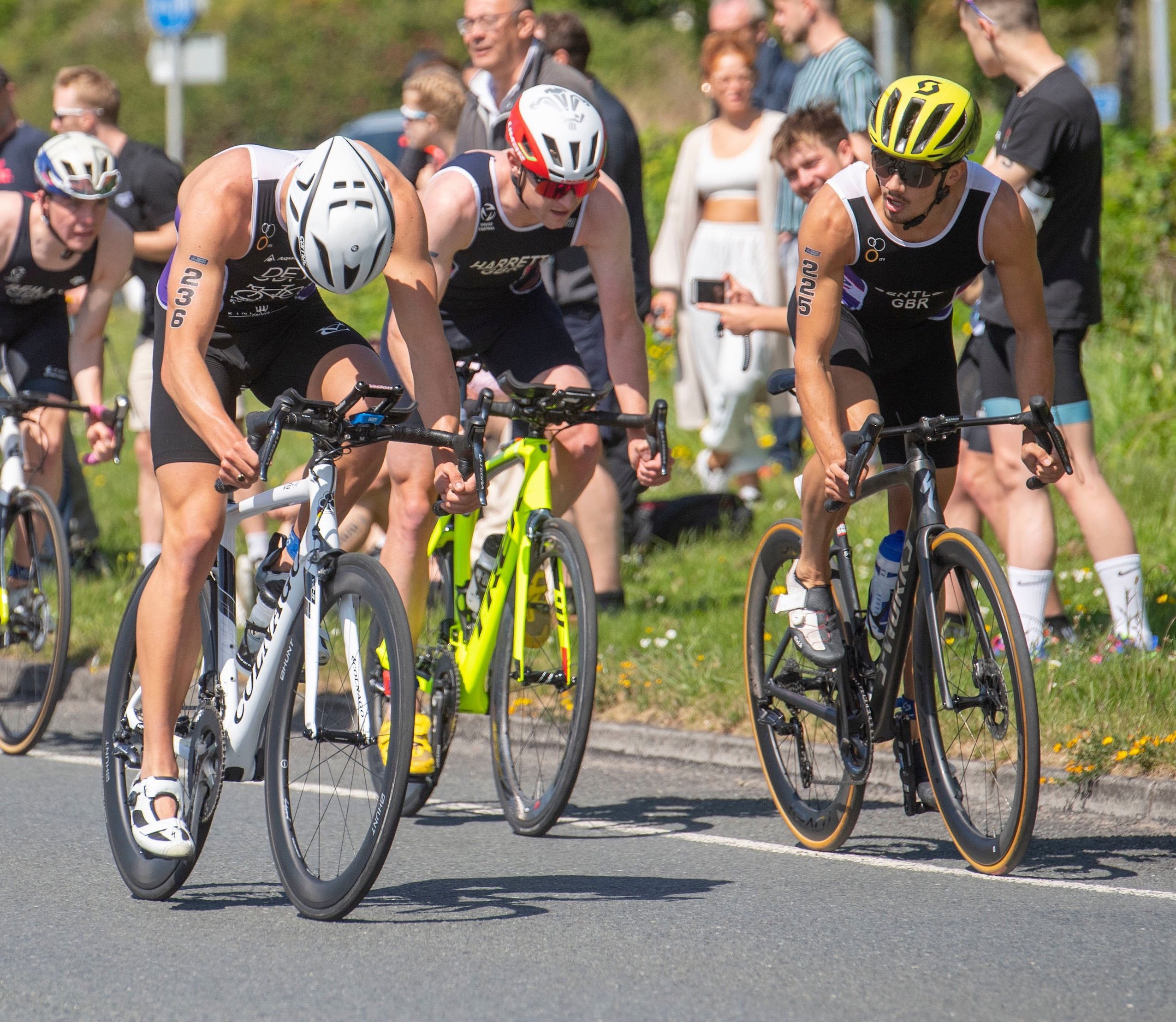 I came into T2 with a large group and I set out on the run still hoping that I could run through to a decent position however I was struggling to even keep my eyes open and run in a straight line.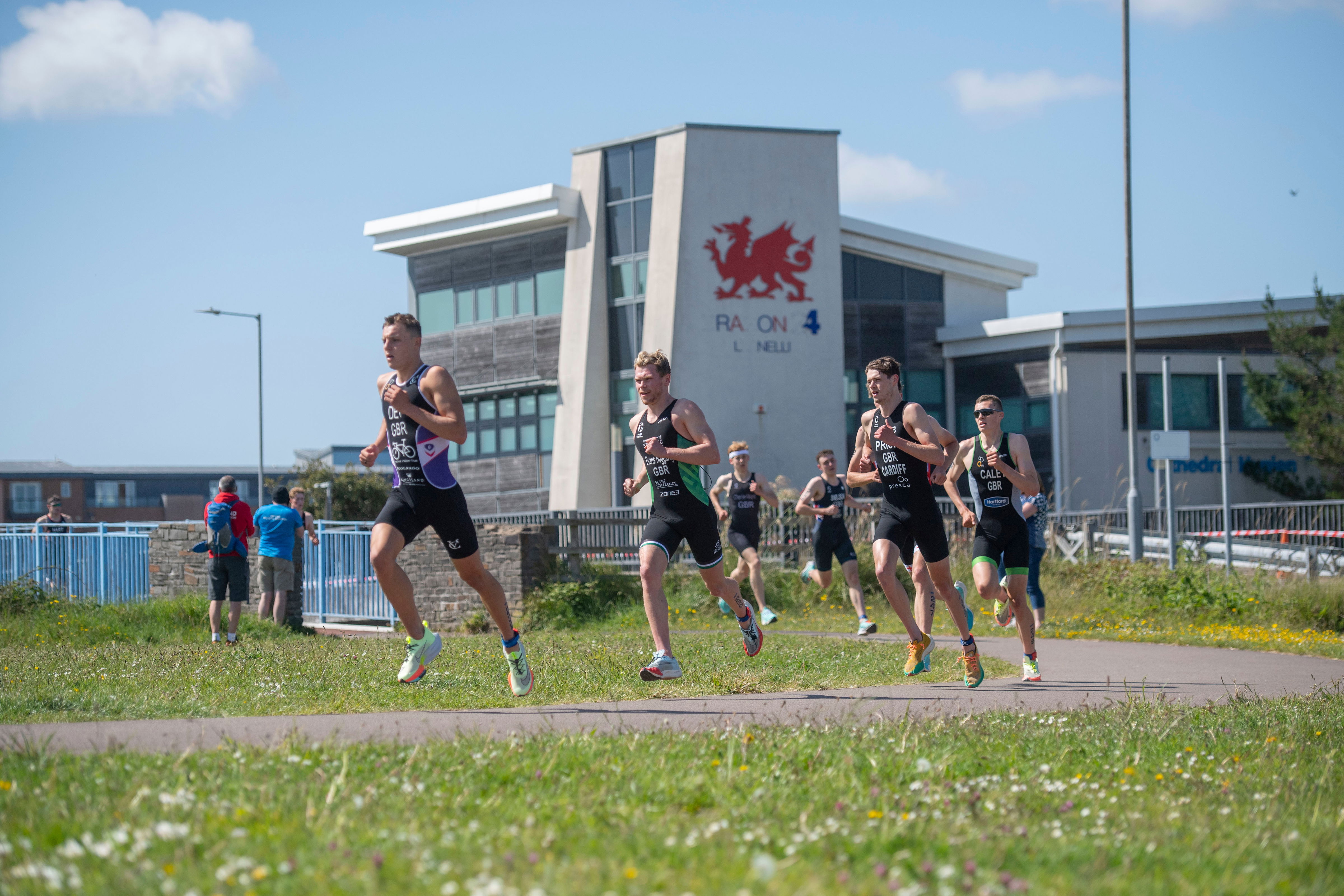 A couple of km in the realisation set in and I remember just coming to a stop and braking out into tears. I was struggling to run as my symptoms seemed to be getting worse. I made it to the finish line and was taken straight into the medical tent before being taken to hospital in an ambulance. I had given myself a concussion during the swim warmup which is what led to my symptoms during the race. I was told to take two weeks off to recover. Since then, I have been recovering and making sure that I am healthy enough to train again. I have essentially decided to start from square 1 again (slowly building up my training) to ensure that I can perform well at the end of the season instead of trying to force fitness and race with the risk of further illness/injury. This will mean that I won't be racing for a short while but it is the best decision for me and my triathlon. I feel as if it's been me vs the world at the minute and these past few years have been really hard for me however I have absolute belief in myself and I won't stop until I am satisfied with what I have achieved. I'm still hungry and still have the same fire inside that I had when I was a young boy dominating every race I did, and I will make that boy proud. But for now, it's time to reset and refocus on staying healthy and building up fitness.
I'll give you another update in my blog next month. Thanks for reading.