This is my first blog of 2022, and I've been having a pretty successful winter block of training. I reflected a lot on what went wrong last year as it was a really challenging year for me. As hard as it was, I truly believe that I have learned a lot and have become a more experienced and mature athlete. I am sure that I will take a lot of what I have learned throughout my career.
I started my winter training in early December after a short break post Doha Asian Triathlon Cup. I went into this block with a different perspective to previous years and started seeing the benefits after only a couple of weeks.
Over Christmas I spent two weeks in Spain with my family whilst getting lots of riding hours in which set me up really well for a 6-week block of training leading into my first race of 2022. My main focus was staying consistent with my training volume and it definitely started to pay off in mid-February. I raced the PUL-5k at Battersea Park where I ran a 30s 5k PB of 14.38. I was really pleased with that time as I didn't do any specific 5k prep and had a big week of training leading into the race meaning I was in fatigued state. This has given me confidence that there is a lot more to come off that time. I also swam a 1500m time trail in training where I swam a 7 second PB of 16.38. Again, this was done in a normal training week wearing training trunks and was from a push sharing a lane with other athletes in a 50m pool. By the end of February, I was training the best that I've ever trained and I didn't feel as if I'd done anything special, I was just ticking boxes and getting it done week in week out. Unfortunately during this time, I contracted Covid-19 and had to isolate for 5 days. Due to the common affects of covid on the respiratory system, I had to be very careful building back into my training programme; I couldn't do much training for the week after. Then as my immunity was low, as luck would have it I then frustratingly got tonsillitis which put me out of training for another week.
I have spent the past few weeks building back up to my normal training load without risking illness or injury and I am now really happy to say that I am back at full volume training.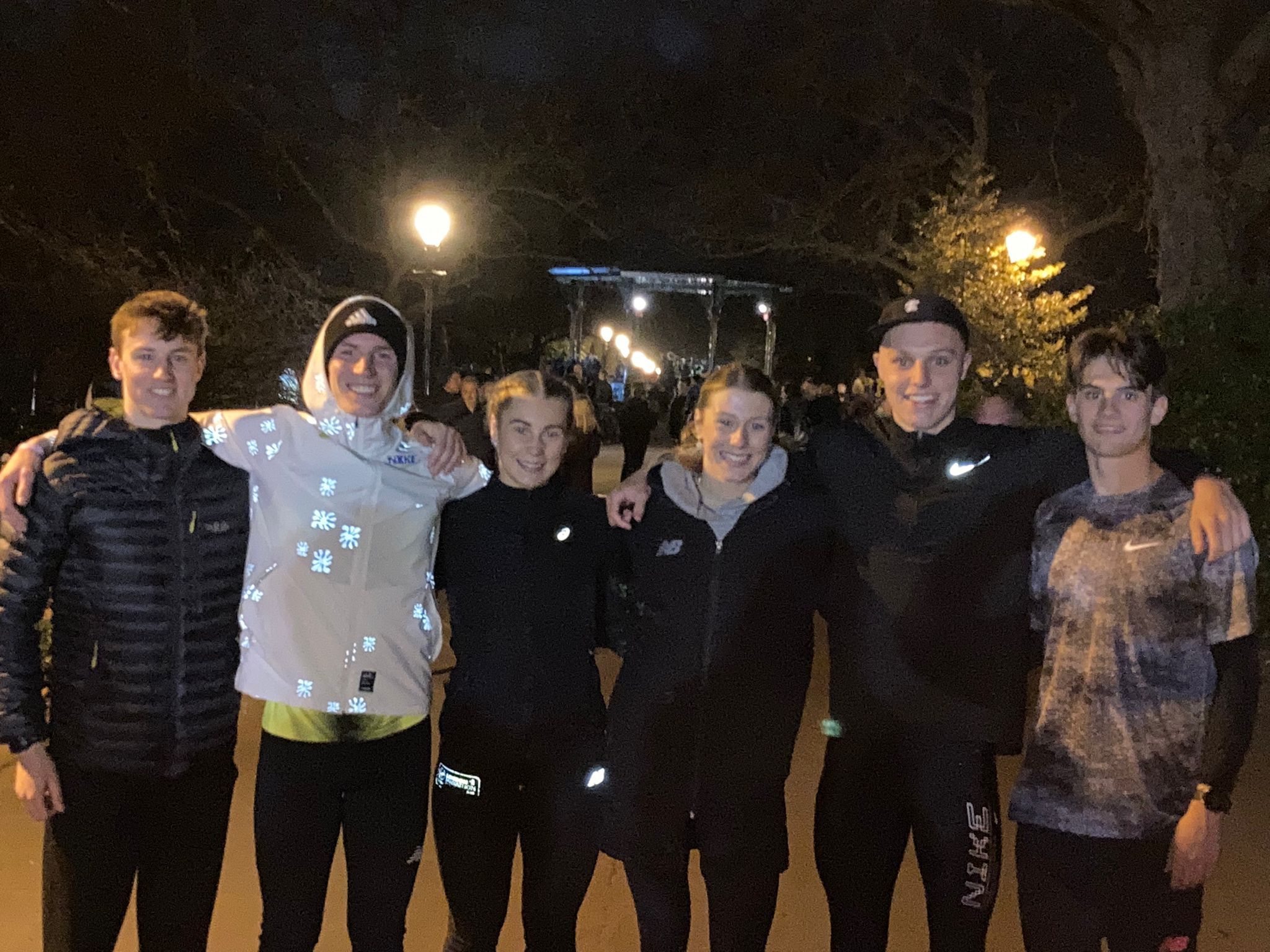 I am currently writing this blog from Villamoura, Portugal where I will be on a training camp for the next few weeks. I am currently really enjoying the camp and am excited to get back into good shape before my first race of the year which will be BUC's Sprint triathlon at the end of April.